Foreign MBBS grads fail to qualify to practise in India. Here's why it is a big problem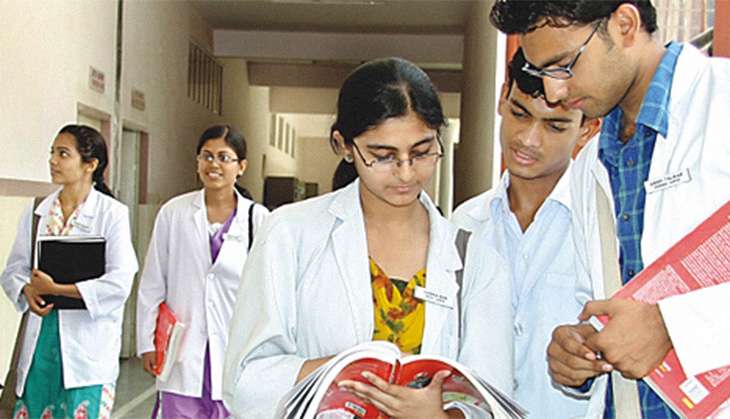 "Why do so many foreign MBBS degree holders fail in the MCI test to practice in India?" asks a blog post on a website belonging to an aspiring MBBS student who wishes to pursue an MBBS degree from a foreign university and eventually practice in India.
The problem is however not unique to this one individual only, there are many, many other MBBS aspirants who face the same issue and end up studying and practising abroad.
There are many reasons why aspiring doctors choose not to study in India. First, many universities in China and South Korea do not have the mandatory entrance test that disqualifies most candidates seeking admission, such as India does. Second, at times it's cheaper to pursue the course abroad.
A matter of numbers
Of the 5.23 lakh aspirants every year, just over 4,500 make it to govt medical colleges in India.
According to data provided by the National Board of Education, 11,825 aspirants who appeared for the Foreign Medical Graduate Examination (FMGE) between 2012-14 pursued their MBBS courses from China.
But there's a catch. If one does plan on pursuing the course from a foreign university s/he must succeed in a clearance test set by the National Board of Examination (NBE) in order to practice.
The test seems to be a big hurdle for students who wish to put into practice what they have been trained for.
According to the latest data available with the NBE around 80% of graduates with medical degrees from countries such as China and Ukraine have failed to clear the FMGE.
Whats is the FMGE?
The FMGE, which the Medical Council of India states as mandatory for a foreign MBBS degree holder to practice in India, is conducted by the NBE.
As per data available with the NBE, out of the 29,968 students who have appeared for the last five examinations, only 3,610 have qualified. According to officials, the pass percentage has never been more than 26%.
In 2004, the FBE relaxed examination norms and allowed candidates to take the test innumerable times. The relaxed norms, however, seems to have made little difference.
But even with the supposed difficulty of FMGE, many students still flock to Ukraine and even Russia to pursue an MBBS degree.
The problems
With the low pass percentage, however, activists are worried that these doctors will practice the profession illegally instead of dealing with a difficult exam.
Public health activist from Kerala KV Babu, states that the low pass percentage is a reflection of the quality of education provided by these foreign universities that provide cheaper MBBS programs.
He states that there should be a check on whether those who are unable to qualify the FMGE are practising as quacks and rein them in.
But students have their own worries. "I completed my MBBS in 2012, and have attempted the FMGE five times. I have spent close to a lakh on coaching classes. Now even my parents can't support me," says a student who pursued his MBBS from China and wished not to be named.
Will the difficulty be dealt with?
The MCI has made it clear that they have nothing to do with the syllabus or structure of the test. "The tests are structured and conducted by the National Board of Examinations. We have no hand in it," says MCI president Dr Jayshree Mehta.
NBE officials maintain that the tests are absolutely in tandem with the requirement to practice in India.
The director of NBE has maintained that the FMG examinations are not made intentionally difficult and when tested on students who pursued MBBS degrees from Indian Universities, around 80% of them passed in their first attempt.
With the above statistics, it seems that the low pass percentage of foreign students have become a public health issue with a need for more seats among government colleges and cheaper admission fees among private colleges.