How can Muzaffarnagar riots be fault of 2 cops alone?: IPS association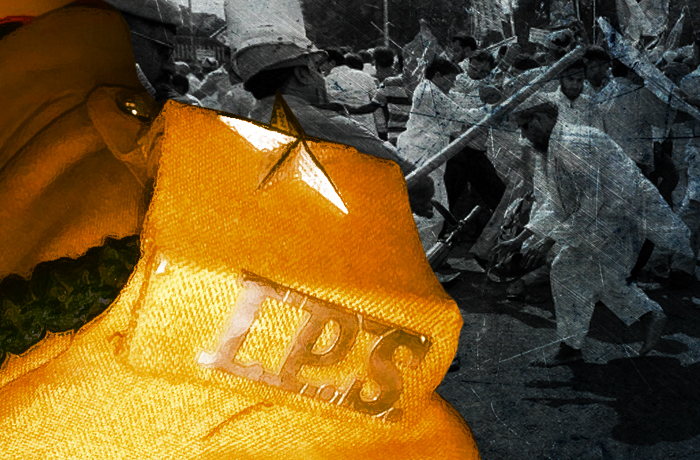 Justice Vishnu Sahai's inquiry report on the 2013 Muzaffarnagar riots has drawn flak from various quarters. Many say the report has gone soft on the state government, the political leaders who incited the mobs and also on the bureaucrats who also are accountable in such situations.
Now the IPS Association of Uttar Pradesh has decided to take up the cause of the two police officers - Inspector, Local Intelligence Unit, Prabal Pratap Singh and senior superintendent of police Subhash Dube - who have been squarely blamed by Justice Sahai for their failure to gather intelligence and control the situation.
Also read - Muzaffarnagar report: "clean chit" done, will BJP & SP resume communal game?
The action taken report, which was presented before the Uttar Pradesh Assembly recently, gives these two officers no quarter whatsoever as it pins the entire blame for the riots on Singh and Dube.
The riots which lasted for 13 days, from 27 August, 2013 to 9 September, 2013, had claimed 62 lives and rendered thousands of people homeless.
"The then SSP of Muzaffarnagar and an Inspector alone can't be held responsible for such large-scale violence that was not restricted to one district alone," said Prakash D, IG administration and secretary of the association.
Referring to Dube he said, "One can't put the entire blame on just one individual."
In a resolution passed at its meeting the IPS Association has decided to take up the matter with chief minister Akhilesh Yadav.
The association said that besides Muzaffarnagar, riots had engulfed Baghpat, Saharanpur and Shamli too. Situation in Shamli was equally bad. Yet, no action has been taken against any officer of any of these districts.
Violence wasn't restricted to 1 district. So just the SSP & inspector can't be blamed: Prakash D, IG
Defending Dube, Prakash D said he was there for only 12 days. After three murders in Muzaffarnagar the then SSP Manzil Saini was removed on 27 August and Dube took over as SSP on 28 August evening. He was transferred 12 days later on 9 September and suspended on 15 September.
Ranjan Dwivedi, commandant-general of home guards and president of the IPS Association said that every IPS officer is fully committed to maintaining communal harmony. "It is his first priority," he said.
Also read - Why is BJP backing Dalit MP Katheria's hate speech against Muslims?
Dwivedi went on to add, "There are many inconsistencies in the report. Acts of omission of Subhash Dube have not been mentioned."
The IPS body's chief said that to pick solely on Subhash Dube is unfair because in such situations, the district magistrate and the deputy inspector-general were also there. There is a galaxy of officers who have an important role to play.
Asked what will be the next course of action if the chief minister is not receptive to the association's demand for exoneration of Subhash Dube, both Dwivedi and Prakash D said, "All options are open."
The Bharatiya Janata Party grabbed this opportunity and demanded a CBI inquiry into the riots.
"Questions raised by the IPS Association have put the onus for the riots on the Samajwadi Party government and its faulty policies. A fresh, thorough probe is needed in the unfortunate happenings in Muzaffarnagar and other districts," the party spokesman said.
More in Catch - Further acquittals in cases related to Muzaffarnagar riots
Muzaffarnagar Baaqi Hai is a film that won't stay quiet
Riots-tainted BJP men to campaign for Muzaffarnagar assembly bypoll