Hamid Ansari said, 'don't fall in love anyone on Facebook' after returning from Pakistani jail to India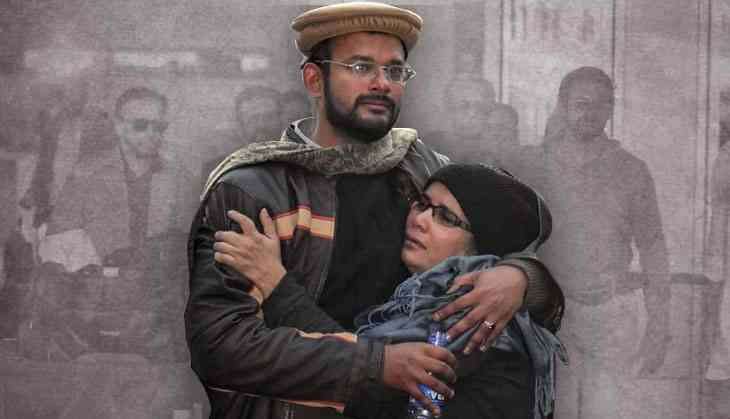 Hamid Ansari has finally back to his country India on Thursday morning after spending three-year sentence for illegally entering Pakistan from Afghanistan.
The family of Ansari was filled with joy and tears in their eyes after meeting with their son.
After returning to the country, Hamid (33) had given some advice to the youngsters of India and shared his horrifying experience.
He said that 'don't love anyone on Facebook, don't hide anything from your parents and follow all the legal proceedings before entering any country.'
Ansari also told that he was not sure whether he would return to his home from Pakistan.
Also read: Hamid Ansari, after returning from Pakistan jail after 6 years, asserts, 'Don't blame anybody, fault was mine'
However, he got the support from the people and started praying and finally, he released from the Pakistani bars and also thankful to the Indian government and Sushma Swaraj who helped him a lot.
"I am thinking I should approach Aamir (Khan) for a movie to be made on me. I want to celebrate with my family, after that, I will start looking for a job and only then will I marry and settle down," Ansari said.
As per the reports of HT, he also revealed the torture in jail and said that during the interrogation, he was tortured and his retina was torn. He added that one should not expect to be treated good in a prison.
After returning to his home, he was welcomed by his family and the biryani was ready to serve for him.
Watch Video: