Gujarat: Daughter refuses to go back her in-law's home, mother commits suicide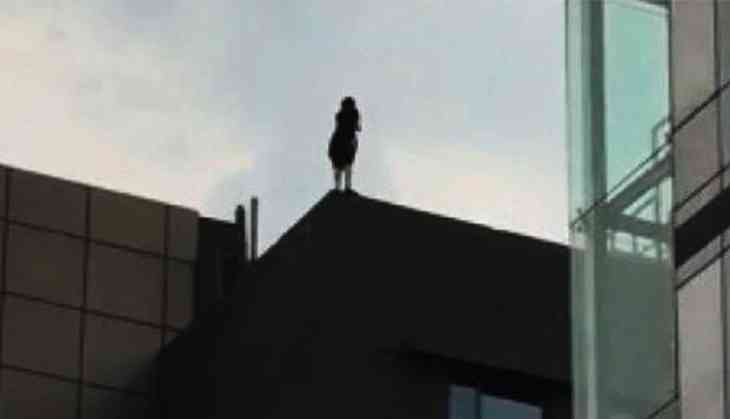 Wother commits suicide in Vadodara (file pic)
A mother took an extreme step after her married daughter refused to go back to her in-law's home.
She jumped off to her death from the terrace of her fifth-story house on Wednesday.
The incident took place in Gujarat's Vadodara where a woman ended her life from her building situated on Lakhimpura Raod in the city.
The deceased woman was identified as Anit Devasi (45). When she committed suicide from her terrace, her family members were sleeping.
The incident took place within the territorial jurisdiction of Laxmipura Police Station.
According to the police, Devasi's daughter got married to a man in Rajasthan's Pali district.
Her daughter had come to Devasi home and then, she refused to go back to her in-laws home. However, they have tried to convince their daughter but she was not understanding anything and remained stick to her decision of not going to her home.
On the other hand, woman's in-laws were pressurizing Devasi and her husband to send their daughter-in-law back, according to the Times of India reports.
Earlier on Wednesday, once again, the in-laws of Devasi daughter called her and asked to send their daughter back. Devasi and her husband were depressed over their daughter and son-in-law's marital issues.
Even Devasi's husband also suffered an epileptic fit due to the depression.
According to a police official, after that incident, the matter was settled, but the deceased woman was thinking something else and took the extreme steps.
No suicide note has been recovered yet. After the woman jumped off, her family rushed her to a private hospital where she took her last breath.
Meanwhile, police have registered a case of accidental death.
Also Read: Sony Sab actor Manmeet Grewal commits suicide over financial issues