Govt to link autonomy of universities to 'quality'. What does this mean?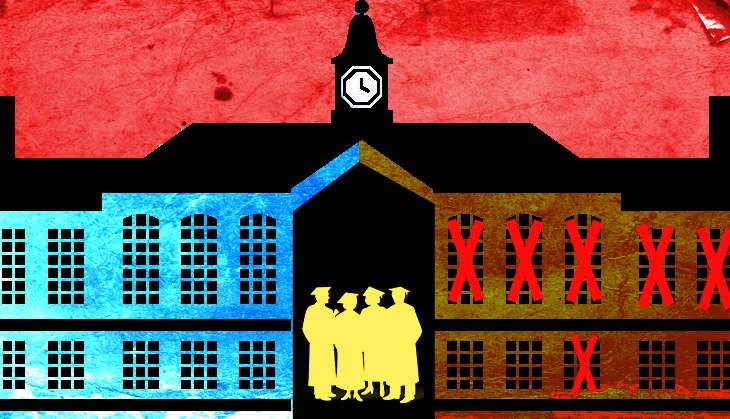 Soon after taking over as Union Human Resources Development Minister, Prakash Javadekar started talking about wanting to give more "autonomy" to premier higher education institutions.
The first headlines came in context of the IIM Bill, when Javadekar said Indian Institutes of Management would get more autonomy. However, under the current government, there has been an increasing erosion of "autonomy" across institutions and universities in the country.
Repressive measures on Jawaharlal Nehru University and Hyderabad Central University campuses, or the controversial appointments to institutes such as Film and Television Institute of India, or the resignations of Indian Institute of Technology, Delhi director Raghunath K Shevgaonkar and IIT Bombay chairman Anil Kakodkar are only a few examples.
In March, PM Modi said 10 public and 10 private institutions, which would be selected to be developed into "world-class" institutions, would enjoy "complete autonomy in academic, administrative and financial matters."
The rating system
Since September, however, Javadekar has been talking about the government's plan to link 'autonomy' to higher education institutions in the country with their 'quality'. That quality is to be measured by National Institutional Ranking Framework (NIRF). The newly launched ranking system has already been criticised.
All higher education institutions, whether public or private or deemed, will be divided into three categories - A, B and C - and classified respectively as 'good', 'average' and 'bad', based on their NIRF ranking.
Universities and institutes at the top will enjoy near-complete autonomy with the government playing the role only of "facilitator", those in the middle will get 50% autonomy while those at the bottom will be subjected to up to 90% regulations, Javadekar has said, although no concrete policy announcement has been made yet.
Further, a news report also quoted an MHRD official as saying that the "bad" and "non-performing" institutions are likely to face fund cuts.
The official specifically singled out state colleges and universities that are "not up to the mark".
Catch spoke to educationists to understand whether this linking of "autonomy" to "rank" is a good idea, and what this could mean for the higher education sector in the country.
While the scope of this "autonomy" is yet to be defined, it could likely encompass administrative and financial matters, course fees, course structures and research partnerships, among other things.
The experts that Catch spoke to agreed that dangling "autonomy" as a carrot and justifying fund cuts as punishment in the name of controlling "quality" is a terrible idea for higher education.
Keeping 'bad' colleges bad
Speaking of the likelihood of fund cuts for institutions ranked lower, political scientist Zoya Hasan said, "The government should support and encourage colleges that rank lower instead of subjecting them to more stringent regulations and cutting funds. Such colleges need funds, incentives, autonomy and self-confidence, not curbs".
"Ranking institutions and then subjecting them to a system of reward and punishment is deeply problematic."
Similarly, Professor Kamal Mitra Chenoy of JNU said, "Smaller state universities already receive much lesser funding than the central universities. They may not match up on the criteria laid down and get tagged as "B" or "C", but that's not their fault."
"A UGC official once told me that when they visited smaller universities in small towns, they would cover the plates on their cars, otherwise they'd be pelted with stones. That is because these colleges simply do not get enough funding," he said.
"Cutting down funding and autonomy is a sure shot way of keeping 'bad' colleges bad. Instead, the government needs to direct funds in a targetted manner to these colleges."
If the government does this, it will narrow down the stratum of students who have access to quality education, he said, as the "high-quality" autonomous institutions would dwindle down to being just a handful in number.
Professor Madhu Prasad, who was formerly with Delhi University, said, "What we need is universalisation of education, so that it is accessible to everybody and not just those who can afford it. Only state support can ensure access, as we have seen the world over. How much has the government invested in the colleges that they could be labelled as 'bad' or 'non-performing' and punished? This whole rhetoric of 'quality' is brushing the questions of 'access' and 'funding' under the carpet.'"
"In the last two years", she said, "the budget for the education sector has been slashed by Rs 13,000 crore."
Funding
The government has already announced the setting up of the Higher Education Financing Agency, which will raise money from the debt market and then lend it to higher education institutions, such as IITs, NITs, IISERs, IISc, IIMs, for infrastructure expansion. Now institutions such as IITs and NITs have already been starved for funding. Given that the borrowing institute will need to pay back the principal amount of the loan themselves through revenues, fees are bound to rise.
"Besides", Prasad added, "what do they mean by autonomy anyway? Autonomy is not just external, as in administrative and financial. Internal, academic autonomy is equally important. It is about preserving a democratic space where the activities of a university take place. It includes students, teachers, and the space for dissent. What we have seen so far is the opposite. The government has been repressing dissent, arresting students, interfering in the course curriculum, nominating unsuitable loyalists to top posts, etc. Therefore, it is suspect when this government talks about autonomy."
One of the problems, said Chenoy, is that the country needs an experienced educationist as education minister.
"Only an educationist can understand the needs of the education sector. We've had eminent educationists as our education ministers in the past. Since the UPA, however, that changed. Kapil Sibal came in, then we have Smriti Irani and Javadekar."
Controlling colleges, imposing ideologies
What could this quantification of autonomy and regulation mean anyway, whether 90% or even 50%?
The talk of up to 90% regulations is likely to include curbs on deciding the course curriculum, curbs on expansion, audits, and basically interference from the government in all regards, typically a fool-proof way to kill a college as a space for developing critical thinking faculties.
Does this lack of autonomy mean the government will impose its ideas on the course content, on what is taught and what is not? Could it pave the way for "saffronisation" under the RSS' influence?
Zoya Hasan thinks so. "Given the role RSS is playing in policy in the current government, it is obvious they would seek to impose a particular type of education, in keeping with the RSS world-view."
Prasad agrees: "This is basically a way for the government to exercise far more control than it does at the moment, in the name of quality. Given the This seems to be a strategy for the RSS to further penetrate higher educational institutions".
Unreliable NIRF
Perhaps the most pertinent point is that the HRD ministry's NIRF, which released its first ranking list titled 'India Rankings 2016' in April, has been criticised for its lack of cross-checking of the data provided by the institutions and questioned for its methodology, including the fact that institutions devoted to a specific discipline such as Institute of Chemical Technology have been ranked along with multidisciplinary universities like JNU/BHU.
Javadekar has explicitly stated that National Assessment and Accreditation Council (NAAC) will have no role in this new classification of institutions.
So far, NAAC, an autonomous body under the UGC, has evaluated and accredited institutions of higher education.
"Why is the government sidelining NAAC? What is the need for a new ranking system when you already have a well-established and viable system in place? NAAC has over 20 years of experience. It has comprised former vice-chancellors, well-known academics. They have been doing a great job. Then why suddenly bring in NIRF?" said Chenoy.
Among universities, the Indian Institute of Science, Bangalore, was ranked number one, followed by the Institute of Chemical Technology (ICT), Mumbai, and then the Jawaharlal Nehru University and the University of Hyderabad.
Chenoy also questioned the logic of comparing ICT, which is devoted only to chemical technology, to a multidisciplinary university like JNU, which also has strong science disciplines and departments and then ranking JNU lower.
Others have pointed out the anomaly that while the IITs participated in the "engineering" category in NIRF rankings while they compete as universities in the Times Higher Education (THE) and Quacquarelli Symonds (QS) world and regional university rankings. Besides engineering, the older IITs especially boast of excellent humanities and social sciences departments.
Chenoy said, "In the next few years, the government could arbitrarily rank good universities as not good, and clamp down on them in the name of quality. There seems to be an agenda here."