Govt to link autonomy of universities to 'quality'. What does this mean?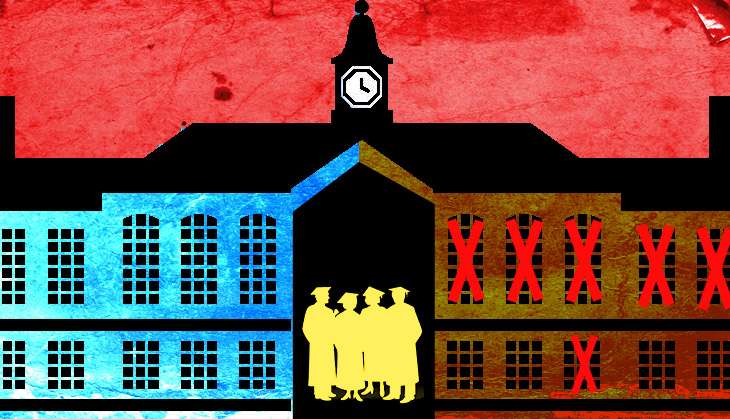 HRD ministry new universities ranking (Malik/Catch News)
Soon after taking over as Union Human Resources Development Minister, Prakash Javadekar started talking about wanting to give more "autonomy" to premier higher education institutions.
The first headlines came in context of the IIM Bill, when Javadekar said Indian Institutes of Management would get more autonomy. However, under the current government, there has been an increasing erosion of "autonomy" across institutions and universities in the country.
Repressive measures on Jawaharlal Nehru University and Hyderabad Central University campuses, or the controversial appointments to institutes such as Film and Television Institute of India, or the resignations of Indian Institute of Technology, Delhi director Raghunath K Shevgaonkar and IIT Bombay chairman Anil Kakodkar are only a few examples.
In March, PM Modi said 10 public and 10 private institutions, which would be selected to be developed into "world-class" institutions, would enjoy "complete autonomy in academic, administrative and financial matters."
The rating system
Since September, however, Javadekar has been talking about the government's plan to link 'autonomy' to higher education institutions in the country with their 'quality'. That quality is to be measured by National Institutional Ranking Framework (NIRF). The newly launched ranking system has already been criticised.
All higher education institutions, whether public or private or deemed, will be divided into three categories - A, B and C - and classified respectively as 'good', 'average' and 'bad', based on their NIRF ranking.
Universities and institutes at the top will enjoy near-complete autonomy with the government playing the role only of "facilitator", those in the middle will get 50% autonomy while those at the bottom will be subjected to up to 90% regulations, Javadekar has said, although no concrete policy announcement has been made yet.
Further, a news report also quoted an MHRD official as saying that the "bad" and "non-performing" institutions are likely to face fund cuts.
The official specifically singled out state colleges and universities that are "not up to the mark".
Catch spoke to educationists to understand whether this linking of "autonomy" to "rank" is a good idea, and what this could mean for the higher education sector in the country.
While the scope of this "autonomy" is yet to be defined, it could likely encompass administrative and financial matters, course fees, course structures and research partnerships, among other things.
The experts that Catch spoke to agreed that dangling "autonomy" as a carrot and justifying fund cuts as punishment in the name of controlling "quality" is a terrible idea for higher education.