FTII, SRFTI may come under IIMC. Is that really a good idea?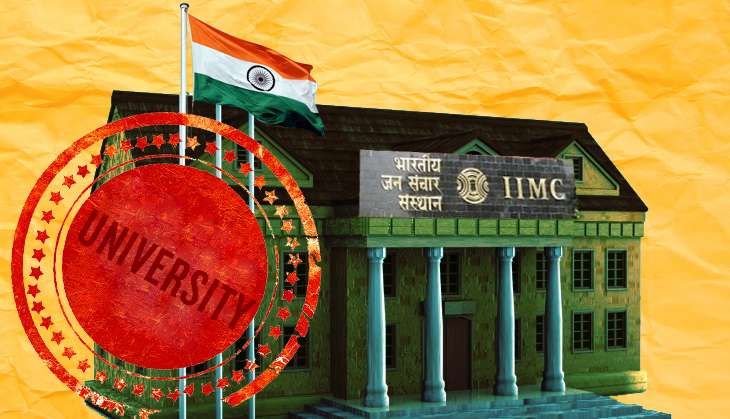 Now that the Information & Broadcasting (I&B) ministry has cleared a proposal to grant Indian Institute of Mass Communication (IIMC) the status of deemed university, there is a possibility that Film & Television Institute of India (FTII), Pune, and Kolkata's Satyajit Ray Film & Television Institute (SRFTI) could be affiliated to it.
According to a report in DNA, the proposal states that FTII, SRFTI and a "proposed institute of national centre for excellence in animation, gaming and visual effects" will be affiliated to IIMC.
Also read: Why did Tom Alter resign as head of FTII acting department? Here are two versions
The proposal for IIMC to become a deemed university awaits approval from the University Grants Commission (UGC) and the Union Ministry of Human Resource Development (MHRD).
'Mutually beneficial'
KG Suresh, the director general of IIMC and member of the governing council of FTII, did not deny the report but said that it was not proper for him to comment on the issue.
The executive council of IIMC approved the deemed university proposal on 21 June, but Suresh said that they had not proposed affiliating FTII and SRFTI to IIMC. "It is up to the institutions to take a call on it," he said, adding that an enhanced relationship between IIMC and FTII would be mutually beneficial.
Also read: The takeover: how the Modi govt has filled key positions in 14 institutions
Gajendra Chauhan, the controversial chairperson of FTII, claimed that he was unaware of this development. Chauhan says that FTII, an autonomous body funded by the I&B ministry just like IIMC, had itself been seeking a university status and that officials from the Association of Indian Universities would soon be visiting the campus. However, he said he would welcome such a decision, as it would be for "the betterment of the institution and the students".
'Ridiculous'
The students and alumni of FTII that Catch spoke to, however, called the speculated move "ridiculous" and "disastrous".
"If this is true, this is beyond ridiculous", says Vikas Urs, a final-year cinematography student at FTII. Urs was general secretary of the students' association during the 139-day strike against the appointment of Chauhan as FTII chief last year. "The move would be akin to killing the finest filmmaking institutes in the country - FTII and SRFTI."
"A film school and a mass communication school are very different functionally and as ideas. This move would serve no purpose except for centralisation - that will make it easier to control the institute from a single power centre in Delhi," he says.
Also read: 5 times Smriti Irani aced the game during her stint as HRD Minister
Urs says a resolution had been passed by the FTII governing council early July to convert the institute into a "digital media university" by introducing around 25 new courses based primarily on "market demand". These would include short-term courses on subjects like make-up, stunts, radio-jockeying, gaming and animation. Urs says that the students had opposed the resolution.
Privatising education
Kislay, an FTII alumnus and filmmaker, says affiliating the filmmaking university to IIMC would only curb the filmmaking institute's freedom. A potentially better idea, he believes, would be to turn FTII into a filmmaking university in its own right. According to him, the idea of creating a digital media university and introducing short-term courses is aimed solely at the market.
"The pressure of profit-making would kill the teaching and learning of filmmaking, as would a lack of freedom," he said.
Privatisation may just be the name of the game. Prateek Vats, an FTII alumnus and a filmmaker, says, "The government is trying to dilute the autonomy of public educational institutions, not just FTII but central universities too, as they eventually want to privatise all educational institutions."
"Even during the UPA government in the early 2000s, there had been an attempt to introduce privatisation in FTII when it was proposed that a gaming and animation studio be started on a public-private partnership (PPP) basis with Reliance. But it thankfully never came through," he said.
Also read: Controversies, the new education policy & 6 other things Javadekar said while taking charge of MHRD