Five bodies found in Andhra lake, role of sanders smugglers suspected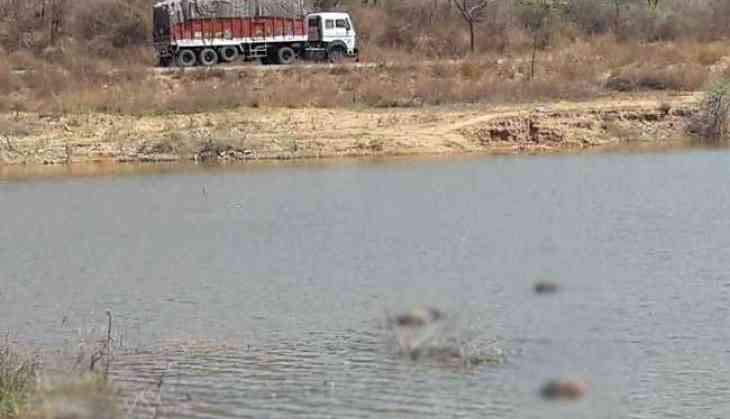 On Sunday afternoon, on the outskirts of Kadapa in Andhra Pradesh police found five bodies in the Vontimitta Lake. Police suspect that they were red sandalwood smugglers and they did not know how they ended up in the lake.
Kadapa SP A Babujee said, " There were no signs of external injuries on the bodies. Initially, we thought that they were students but the bodies appear to be between 35-40 years old. They are suspected to be red sanders smugglers. The lake is about 1 km from the nearest habitation and is near the Palakonda and Seshachalam forest area which is known for red sanders and smuggling. How they ended up in the lake is a mystery."
SP Babujee also said, " Only a post-mortem will reveal whether they drowned in the lake or they were killed somewhere and dumped here." The lake is near a highway and the bodies were first noticed by shepherds. All the bodies are in a decomposed state.
Meanwhile, the AP Civil Liberties Monitoring Committee has demanded that the post-mortem of the bodies should be conducted in the presence of independent witnesses, and the proceedings should be covered.
Recently, the Andhra Pradesh Police's Red Sanders Anti-Smuggling Task Force arranged intensified operations in the Seshachalam forest area, where smuggling has started again. Smugglers are entering the forests using unknown routes via Kadapa.
On Friday night, in the Seshachalam forest, there was a tussle between Task Force personnel and red sanders smugglers. The Task Force personnel tracked down the smugglers and woodcutters inside the forest. The smugglers attacked the Task Force with sticks and stones.
From past few days, the Task Force and Kadapa Police have been conducting checks on the Kadapa-Renigunta-Chennai NH-716.
"This lake is almost 100 km away from our area of operations. As far as I know, we did not conduct any combing towards Kadapa side in recent days," said DIG M Kantha Rao, chief of the Task Force.