Exploitation of Children: Students made to dig ground in Amethi, school offers bizarre explanation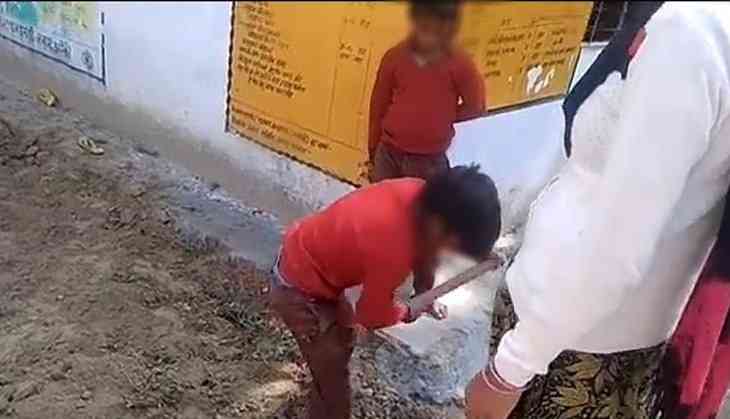 A shocking news came to light from Smriti Irani's constituency Amethi where small children were forced to work as labourers in Model school by the teachers. The children who were sent to study and gain some knowledge are being taught to use shovels.
The incident was caught on camera and took the social media on blaze wherein we can see students using shovels to dig the ground while the teacher is monitoring. When questioned the teacher as to why they are making small kids do this work to which one of the faculty said that the head of the village panchayat promised to get the flowering plants planted in the school but till date, they have not sent anybody to plant them. So this is the only reason why they asked the kids to do plant the flowers.
Also Read: UP: Man paraded naked after being caught with illicit lover in Agra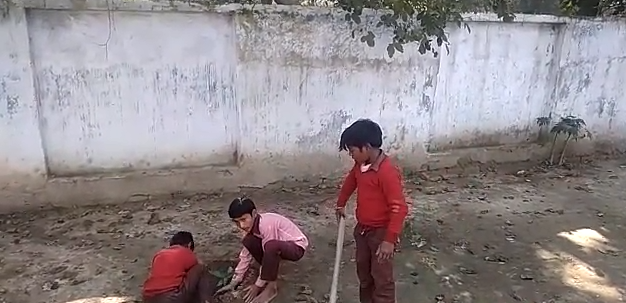 Students forced to work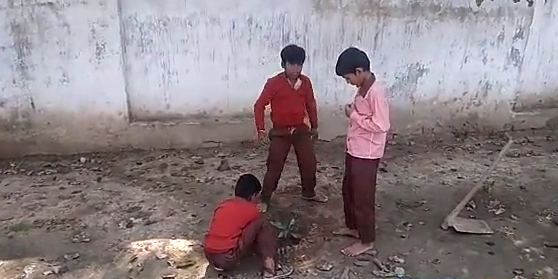 Students forced to work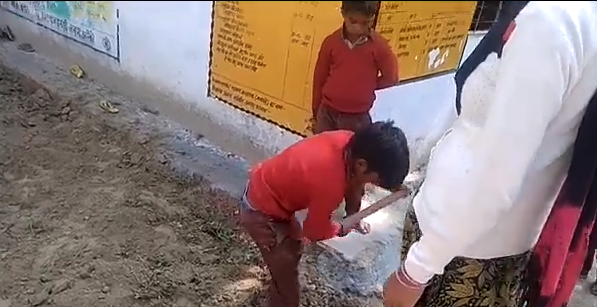 Students forced to work
Students forced to work
This act has revealed how school authorities are exploiting the children and, strangely, such crime is taking place in Smriti Irani's rule. This crime is against The Child and Adolescent Labour (Prohibition and Regulation) Act, 1986. This act prohibits the employment of children and places it in the category of a cognizable criminal offence.
If the head of the village panchayat head did not send the men to carry out gardening activities then school authority should have sought approached the relevant authorities rather than making the students do the job.
Also Read: Mumbai: Shame! Woman hawker raped twice by three men on pretext of help