Documents show Pachauri's position as TERI Uni head untenable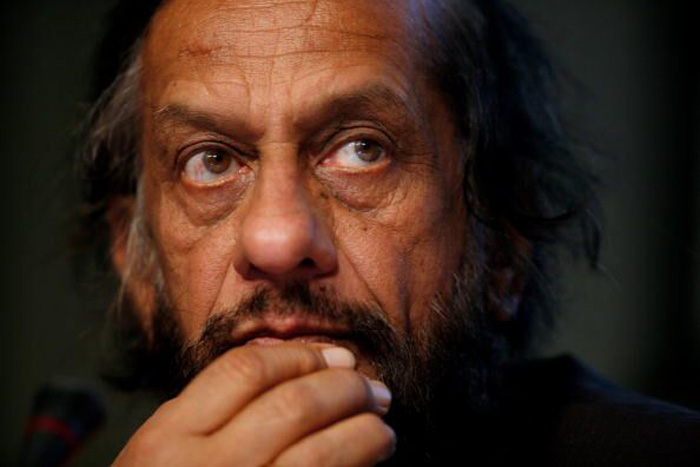 RK Pachauri cannot legally be the Chancellor of TERI University, documents in possession of Catch indicate.
The UGC regulations of deemed universities require that the chancellor of such universities cannot be associated with the parent organisations that promote them.
The rules also say that the chancellor cannot be a trustee in the university itself.
Documents with Catch show that Pachauri does not qualify on either front.
First instance
In the first case, it is found that Pachauri is, in fact, a trustee in TERI University.
In UGC (Institutions Deemed to be Universities) Regulations, 2010, Section 6.1 of Annexure-2 says that the chancellor of a deemed university can be "neither a member of the society or trust nor a close relative of the president of the society or the trust."


But the trust deed of TERI University shows that Pachauri has been the trustee from the beginning, when it used to be known as TERI School of Advanced Studies.
Second instance
TERI is registered as a society. In the second case, TERI documents show that Pachauri is in fact a member of the society. Since TERI has promoted TERI University, the rules say that a member of TERI cannot be the chancellor of TERI University.

Two documents related to TERI - its Memorandum of Association and Rules and Regulations (which, together, are like a Constitution of the organisation) show that Pachauri is, in fact, a member of TERI. According to Clause 3, 5, and 10 of TERI's rules, a member of the governing council is a member of TERI.
Legal viewpoint
While Catch has received these documents from institutional sources, it could not be verified if Pachauri has subsequently relinquished his position as trustee of TERI University, or if the rules of TERI have changed.
But if the situation has not differed from that shown in TERI and TERI University documents, then this makes a strong case for Pachauri to resign immediately, lawyers said.
"A case is definitely made for withdrawing deemed university status, which will affect students. So in the interest of students, RK Pachauri has to resign from the chancellor's post," said Indira Jaising, senior advocate and former Assistant Solicitor-General of India.
"It is unquestionably the law that founding trustees cannot be associated with a university. The rationale behind the law is that there has to be a certain transparency in how a university functions. But funding societies can't benefit from the university just because they formed it. It is like a conflict of interest," she said.
Pachauri did not respond to calls and text messages seeking his comments on this story.
Trust deed of TERI University: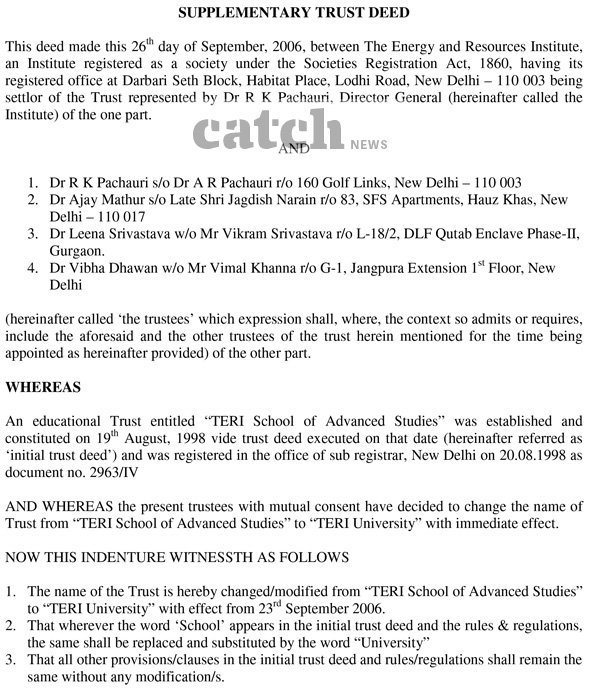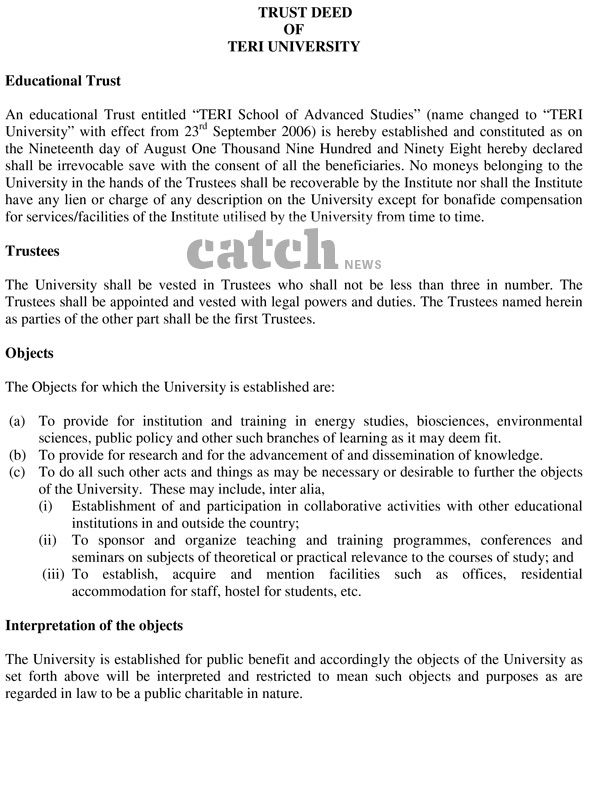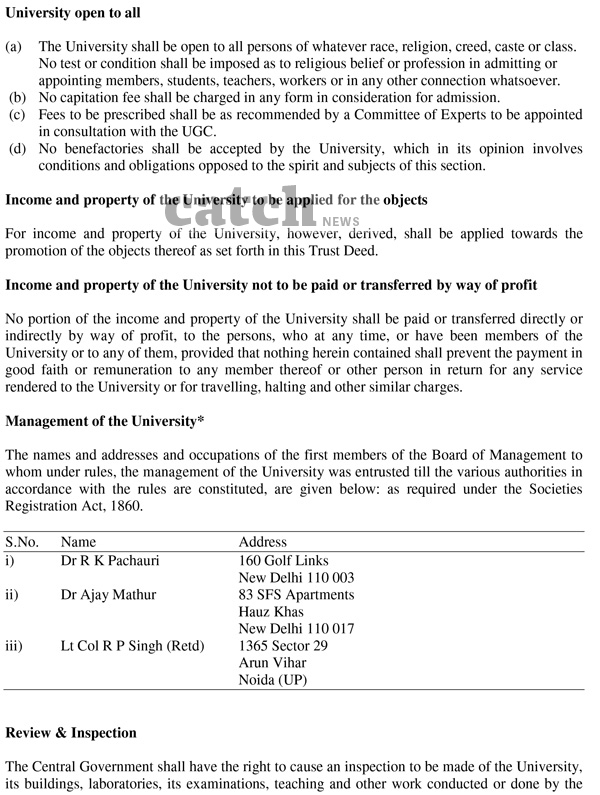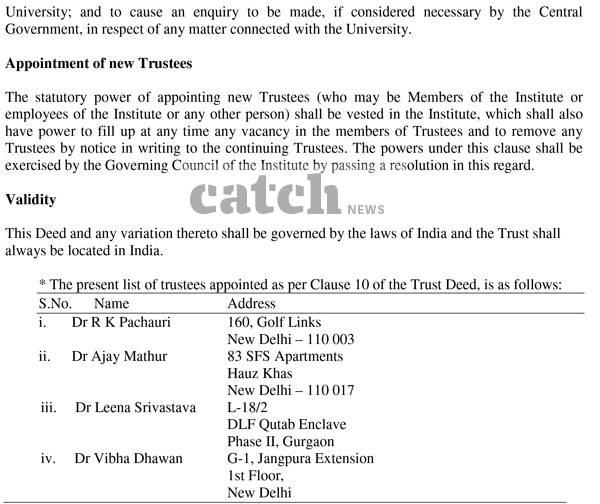 TERI's Memorandum of Association: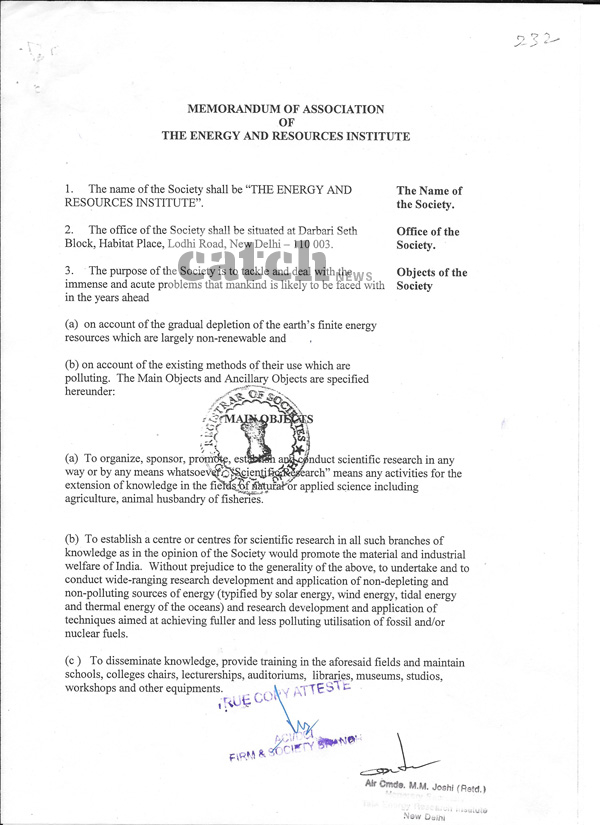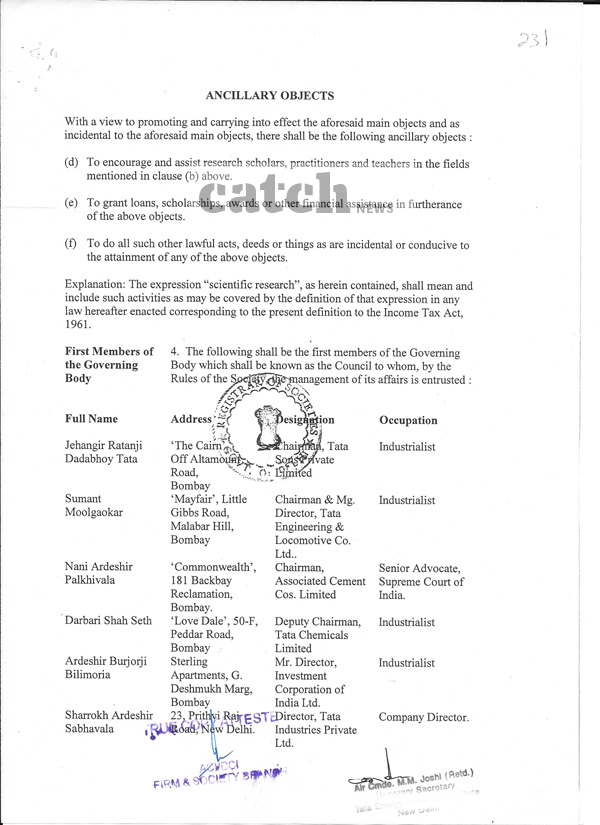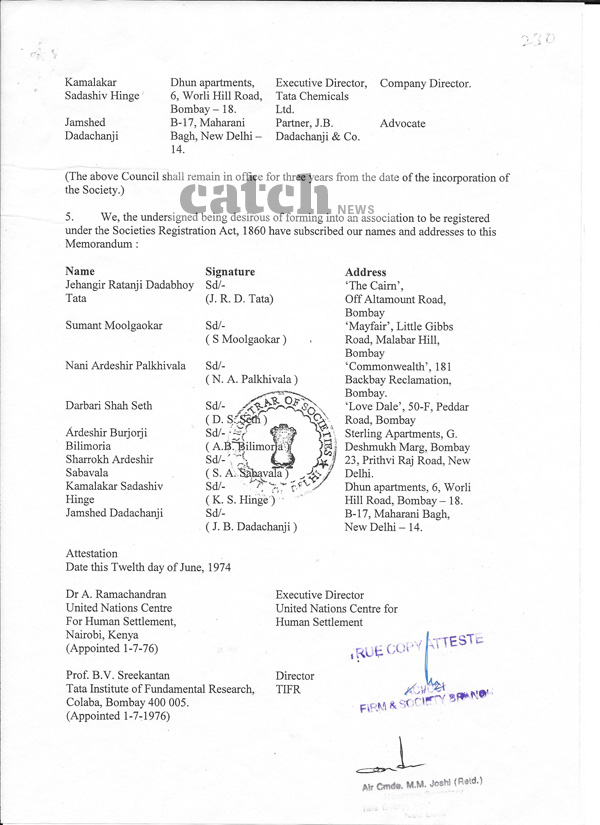 TERI's rules and regulations: