Enemies of the state? Sedition charges in India rarely get substantiated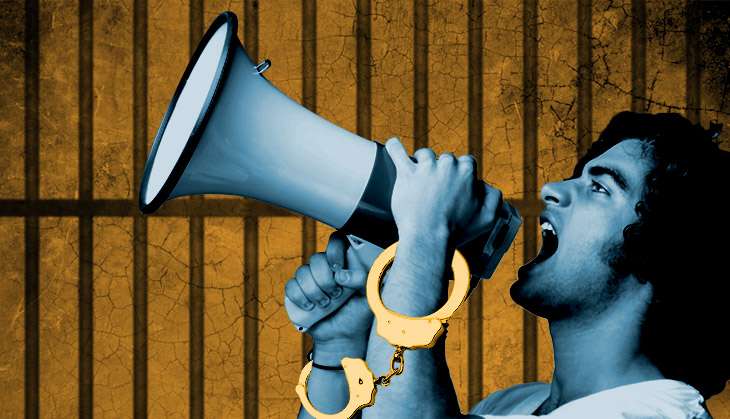 The season of sedition has just claimed its latest victim - human rights watchdog Amnesty India. The spell started with Kanhaiya Kumar and his fellow students at Jawaharlal Nehru University, moved on to former Delhi university professor SAR Geelani, before unsettling Hardik Patel of the Patidar agitation and is now on the lookout for more offenders.
According to the state, Amnesty and all these people are anti-national - a term that is highly ambiguous under section 124A of the Indian Penal Code.
Section 124A states that "Whoever, by words, either spoken or written, or by signs, or by visible representation, or otherwise, brings or attempts to bring into hatred or contempt, or excites or attempts to excite disaffection towards, the Government established by law shall be punished with [imprisonment for life], to which fine may be added, or with imprisonment which may extend to three years, to which fine may be added, or with fine."
Also read - Case against Amnesty exposes India's selective sedition policy
Here are some facts and perspectives on sedition:
Number of sedition cases reported in 2014, according to the National Crime Records Bureau (NCRB).
Significantly, NCRB has started to maintain data for sedition acts only from 2014. The data for 2015 is currently under process.
The Ministry of Home Affairs (MHA) does not maintain data for sedition as Police and Public order are state subjects.
Jharkhand (18), Bihar (16), followed by Kerala (5) registered the highest number sedition cases.
Total number of persons arrested under Section 124A in 2014.
28, or half of them, are from Bihar.
However, only 16 of them were chargesheeted, clearly showing that the police had no solid grounds for arresting them.
Only 1 person was convicted from Jharkhand.
Number of countries that share sedition laws with India.
These are: Saudi Arabia, Malaysia, Iran, Uzbekistan, Sudan, Senegal and Turkey.
Countries such as United Kingdom, Indonesia, Scotland, South Korea have already repealed the black act.
The US still has a 218-year-old sedition law but many parts of it stand removed.
Top controversial sedition cases in the history of India.
Balgangadhar Tilak: Charged twice. In 1897, he was charged for allegedly inciting violence that killed two British officers, and again in 1909 for his writing.
Mahatma Gandhi: Jailed for six years in 1922 by the British government for writing an article on his journal Young India, calling for civil disobedience.
Binayak Sen: A doctor and human rights activist was sentenced to life imprisonment for alleged links with the Maoists. Later granted bail in the Supreme Court.
Praveen Togadia: Fanatic Hindutva leader was slapped with sedition in 2003 when Rajasthan government booked him on charges of waging a war against nation.
Arundhuti Roy: Noted writer and activist was booked by Delhi Police in 2010 when she allegedly gave an anti-India speech at a seminar in New Delhi in 2010.
Akbaruddin Owaisi: Majlis-e-Ittehadul Muslimeen MLA Akbaruddin Owaisi was charged with sedition after he delivered a hate speech at Nirmal, December 2012.
It is alleged that the usage of sedition lacks popular support. Sometimes it is used as a tool just to exact revenge. The government is fully aware of that. In 2012, a formal request by the MHA to the Ministry of Law and Justice to analyse the provisions of Section 124A and suggest changes.
The Ministry of Law and Justice requested the Law Commission to consider a comprehensive review of the Criminal Laws of the country. In December 2014, the Law Commission intimated that they have identified certain focus areas and formed subgroups to deliberate on such areas.
At the end of 2014, Law Commission informed that there are certain areas which needs review. The final report for the future of this colonial relic is much awaited.
More in Catch - Kovan is not alone: 5 times the State misused sedition
#JNUCrackdown: politics of paranoia around sedition can singe Rajnath
Objectionable slogans and sedition are different things: Tewari on #JNUrow