Eid Mubarak. Here's how Delhi's Rohingya refugees celebrated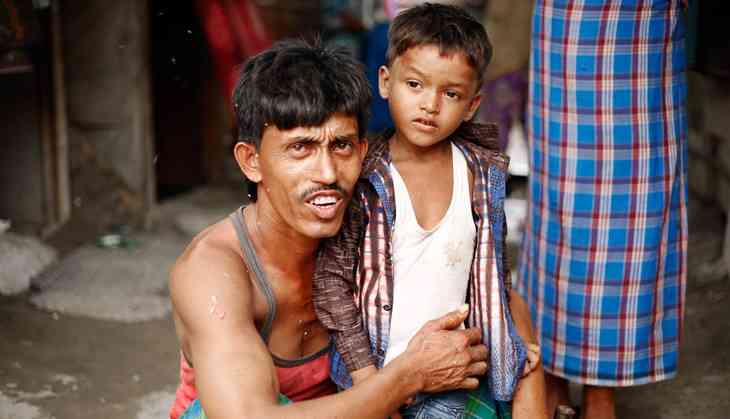 Hafiz Ahmed with his son at the Rohingya refugees camp at Shram Vihar in New Delhi. (Manas Gurung)
Noorul Amin looks distraught as he fiddled with his cheap feature phone. He seemed lost, his face glum, as he sat with us, sorrounded by children in new blingy clothes. It is Eid-ul-Zuha, one of the most important Islamic festivals.
Amin is among nearly 350 Rohingya refugees at Delhi's Shram Vihar camp. As they live in the small stone houses with tin roofs, the violence that drove them off their homeland in Myanmar's Rakhine State still weighs heavily on their mind.
The mood is sombre. For the last many days, inhabitants of the camp have read about their brethren being killed. They have seen photos of fire spreading over villages after villages as the Burmese Army set out to brutally avenge the attacks carried out by a Rohingya insurgent group, which left around nine personnel dead.
With little coverage from the ground, it is not known how many Rohingyas have perished in this fresh bout of violence.
"I do not know if my family is alive," says Amin, who left his family behind at his village in Maungdaw when he came to India in 2013. "I have been calling them all of yesterday and the day before that. The phone was switched off. Even this morning I tried calling, but could not get through," he says.
A villager Amin managed to speak to said he wasn't sure whether anybody survived the attack. "This neighbour, hiding in the forest, says the military rounded up most people from the village and shot them next to the river," Amin told Catch.
Amin is not the only one. Hafiz Ahmad spoke to his brother and his family on Friday. On Saturday, he was saw a Facebook post which said his village has been burnt down and attacked by the Burmese military.
"I have not been able to get through to my brother since," he says. Even his wife awaits news about the well being of her mother. He showed several videos and photos of dead bodies floating in the river, villages on fire, and helpless people, women and children trying to cross over to safety.
As their relatives are being pushed out or killed, the Rohingya refugees in India are wary of their own future. The community is around 40,000 strong, of whom about 16,500 are registered with the United Nations Human Rights Commission.
The Narendra Modi government's directive to identify all Rohingyas, calling them illegal immigrants liable to be deported, has unnerved them. Lately, their have been stray incidents of violence too.
Sabbir, who works with a Delhi-based NGO, mentions the incidents in Jammu where the locals are demanding their eviction. He is worried. Only this morning, as they prepared for Eid, the Rohingya camp in Mujri near Ballabhgarh in Haryana saw local villagers clash with the refugees.
"I am thankful to India and to Modiji that he allowed us to live here," Amin says. "But instead of sending us back to home, where we have nothing left, it is better if we die here."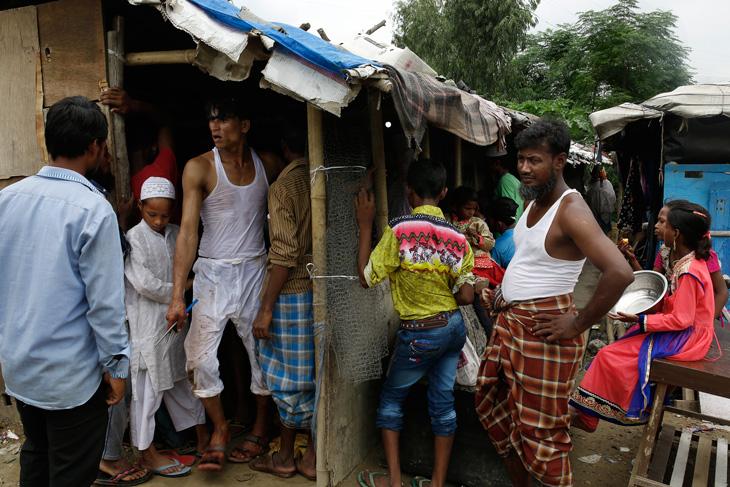 Rohingya refugees camp at Shram Vihar in New Delhi. (Priyanka Chharia)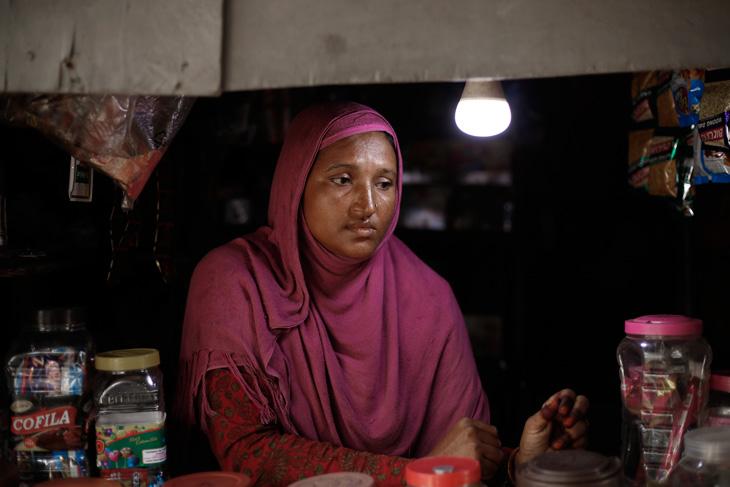 Nargis at the Shram Vihar camp in New Delhi. (Manas Gurung)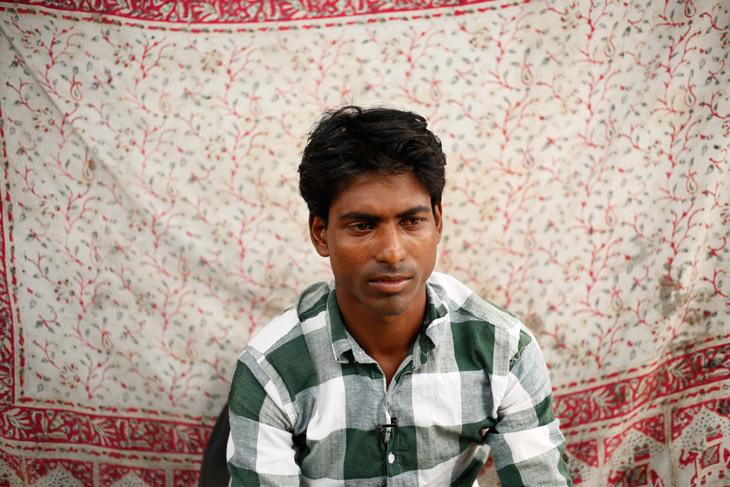 Noorul Amin at the Shram Vihar camp in New Delhi. (Manas Gurung )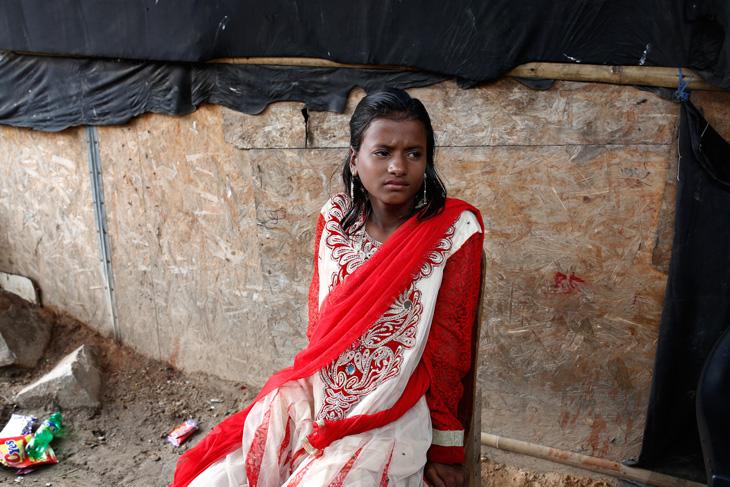 Rohingya refugees camp at Shram Vihar in New Delhi. (Priyanka Chharia)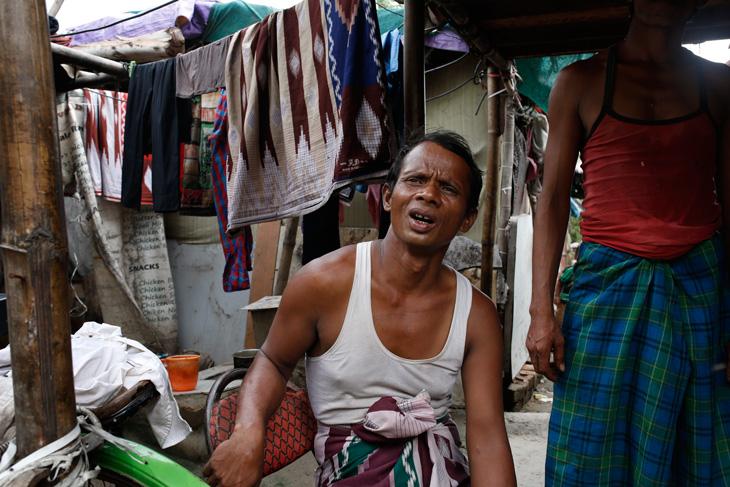 Rohingya refugees camp at Shram Vihar in New Delhi. (Priyanka Chharia)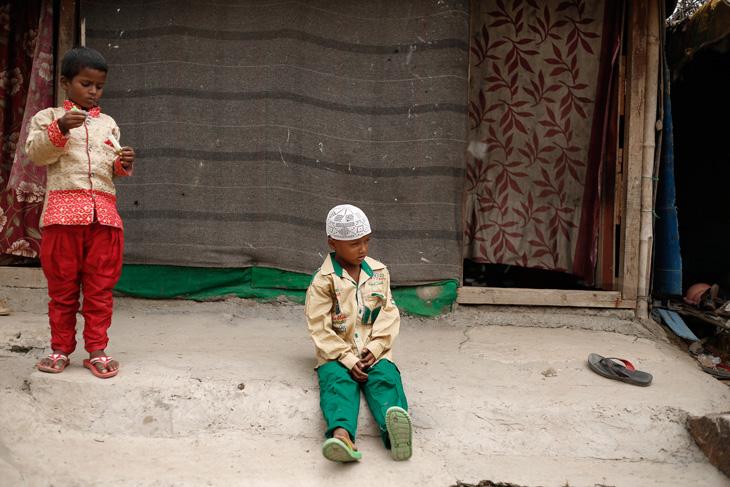 Rohingya refugees camp at Shram Vihar in New Delhi. (Manas Gurung)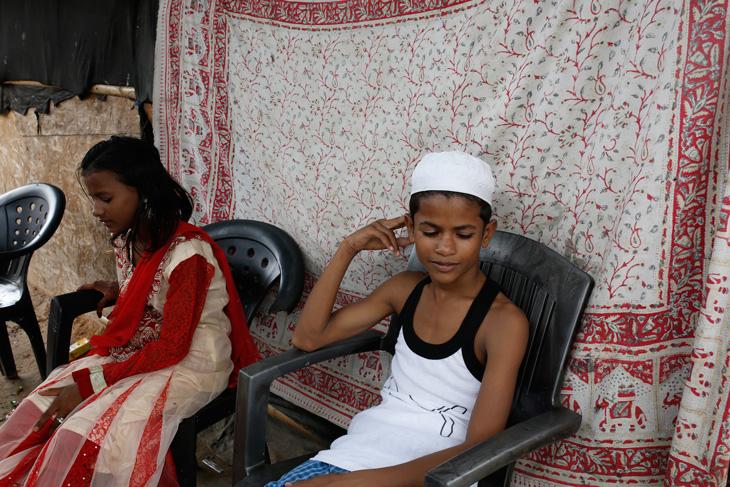 Rohingya refugees camp at Shram Vihar in New Delhi. (Priyanka Chharia)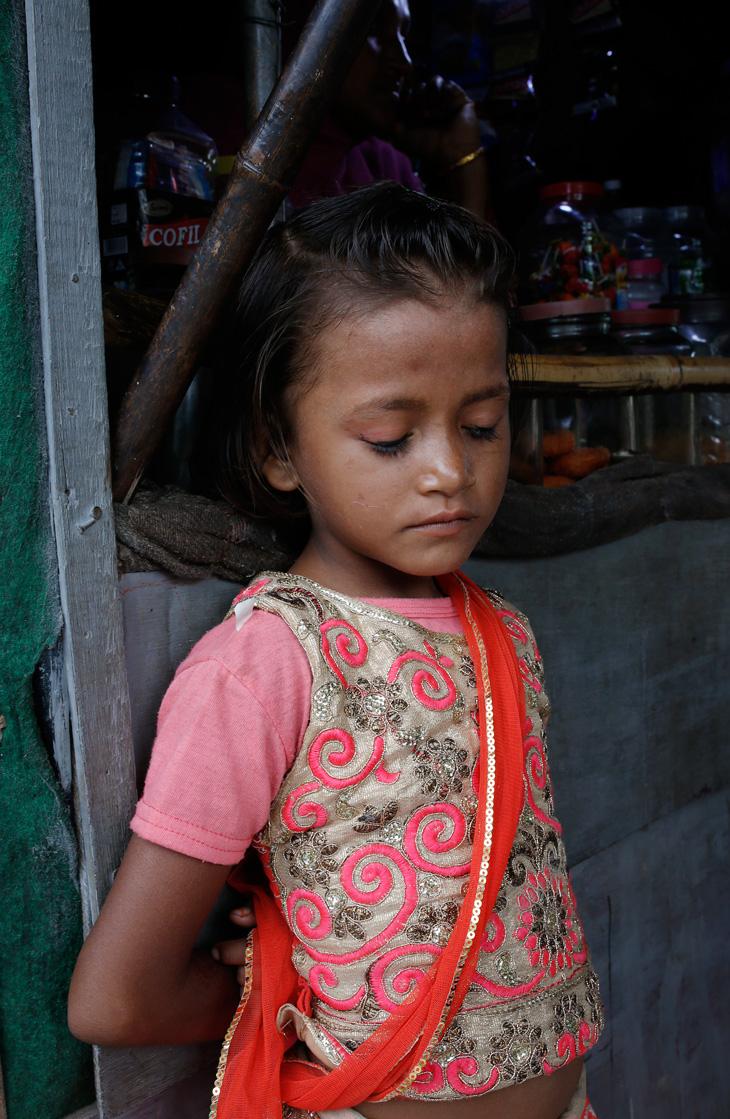 Rohingya refugees camp at Shram Vihar in New Delhi. (Priyanka Chharia)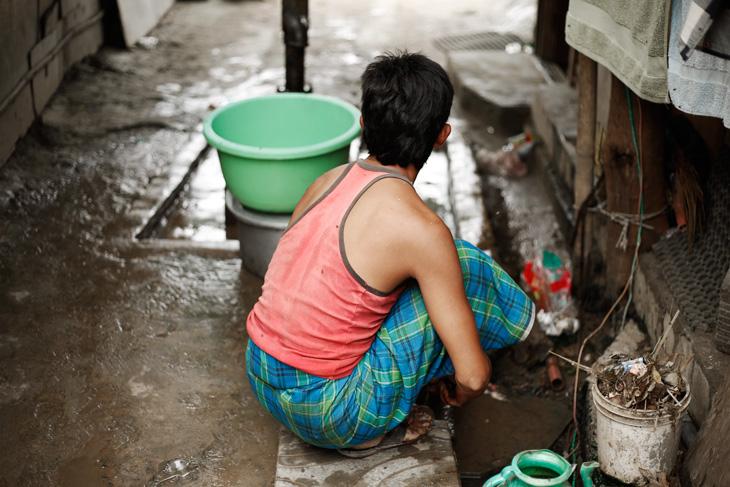 Eid preparations in full swing at the Rohingya refugees camp at Shram Vihar in New Delhi. (Manas Gurung)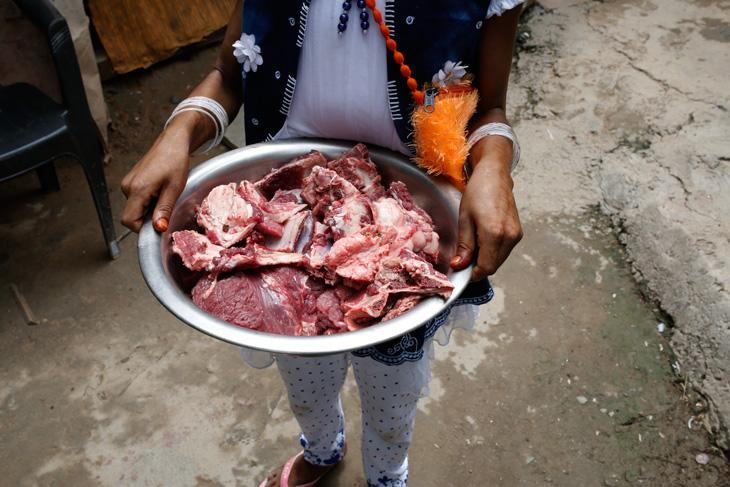 Eid preparations in full swing at the Rohingya refugees camp at Shram Vihar in New Delhi. (Priyanka Chharia)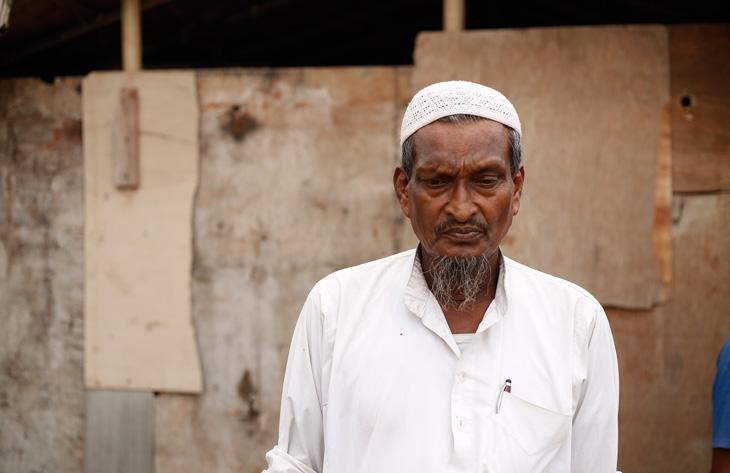 Maulvi Abdul Rahim at the Shram Vihar camp in New Delhi. (Manas Gurung)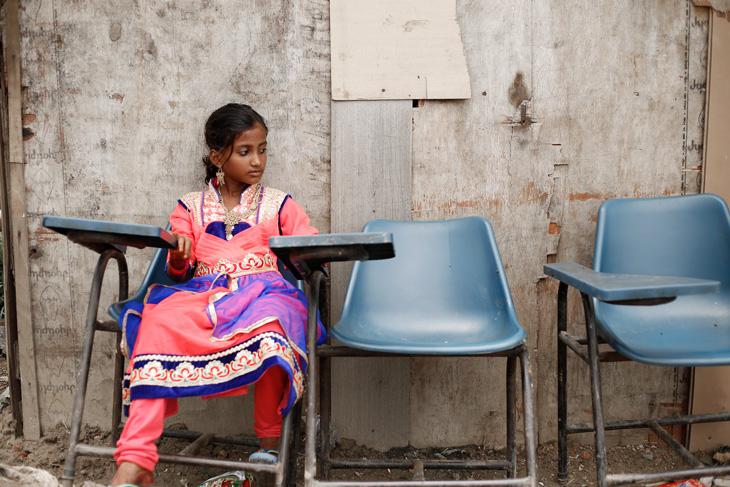 Rohingya refugees camp at Shram Vihar in New Delhi. (Manas Gurung)