Draupadi insults Bengal: Roopa Ganguly's rape comment draws outrage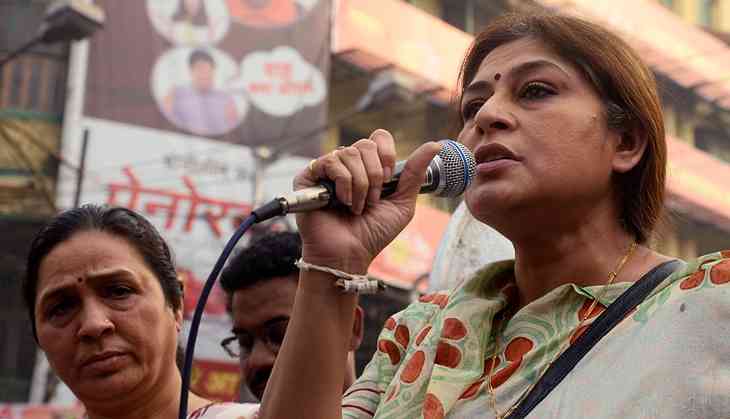 (Saikat Paul/Pacific Press/LightRocket/Getty Images)
Over the pas few months, the BJP, accused of causing communal violence to flare up in West Bengal, has been the cause of much controversy in the state. Adding fuel to the fire, on 14 July, BJP MP Roopa Ganguly made a statement that has raised more than a few eyebrows.
The former Mahabharata actress dared "all the parties, the ones who keep flattering the Bengal government and Congress, to send their daughters, wives, and sister-in-laws to Bengal without taking any hospitality from Banerjee. If they are able to survive for 15 days without getting raped, then tell me."
Speaking at the sidelines of a programme in New Delhi, Ganguly told ANI: "The entire law and order situation has deteriorated in Bengal." According to her, democracy has died in the state.
"No government official does his work. If one does not have sources, he cannot get his work done," she said.
Her statement has created uproar, with most of the women's activists claiming that it is absolutely shocking that a woman would say something like this.
A lack of sensitivity
Sunanda Mukherjee, chairperson of West Bengal Women's Commission, said, "It is extremely unfortunate that she, being a senior politician, made a statement like this considering the law and order situation has improved and even women's issues are being addressed."
Social activist Medha Patkar condemned the statement. "Being a woman, Ganguly should be more sensitive while delivering any comment, especially on women-related issues. She is a Bengali and resides in Bengal, and she should be more careful before delivering such controversial statements," she said.
While the BJP claims that the spirit of Ganguly's statement should be understood on a different note, the ruling All India Trinamool Congress has hit back and said that BJP leaders are doing their best to get into the limelight by making such "derogatory statements".
BJP national secretary Rahul Sinha said, "The spirit of Ganguly's statement should be taken in the letters with which she spoke. The law and order situation in West Bengal has deteriorated during the Mamata regime. After all, how can Trinamool MP Tapas Pal claimed that he will sent his workers to rape CPI(M) women?"
AITC's Partha Chatterjee, the state parliamentary affairs minister, said, "Roopa Ganguly makes such derogatory statements only to come into the limelight as is the culture of their party. But we feel that the law and order situation in Bengal has improved under the TMC regime. Our party does not endorse such statements from any party workers."
According to Congress leader Abdul Mannan, "It's disgraceful that Ganguly made such a comment. Even if the law and order situation in Bengal has deteriorated, she cannot give such examples in an attempt to give an overview of how things are in Bengal."