'Draconian' rules: Kolkata's SRFTI comes to a standstill over new segregation policy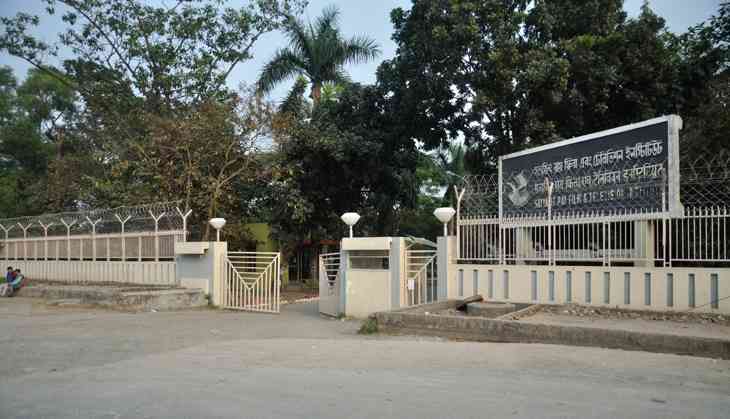 The stalemate at the Satyajit Ray Film and Television Institute (SRFTI) continued for the second day after 14 female students were expelled after weeks of confrontation with the college authorities over a new segregation policy that does not allow girls to enter the boy's hostel.
According to students, the college authorities issued the 'draconian' order that tramples on their 'freedom of expression' a few days ago and it was implemented almost overnight.
"How can we follow such a rule when we all have to work together all night at times? How can the authorities take such a decision without taking the viewpoint of students?" asks Sutirtha Dey, a cinematography student.
But according to the institute, the measure was taken to for security purposes as it has received a few complaints of sexual harassment.
Dr Debamitra Mitra, the director of SRFTI, said, "We have received few complaints of sexual assault from some girl students, which is why we have decided not to allow girl students to enter the boys' hostel. As 14 students broke the new rule, we have expelled them. They have been asked to vacate their hostel immediately."
Protesting students say that they won't attend class until the order is revoked and the stalemate only got worse when the 14 students were expelled.
This isn't the first time the campus has come to a standstill. In April 2009, the institute witnessed 11 days of protest over a lack of basic amenities. According to students back then, the equipment, books and reels they were expected to use were of shoddy quality.