Does Digambar Kamat sense the noose tightening?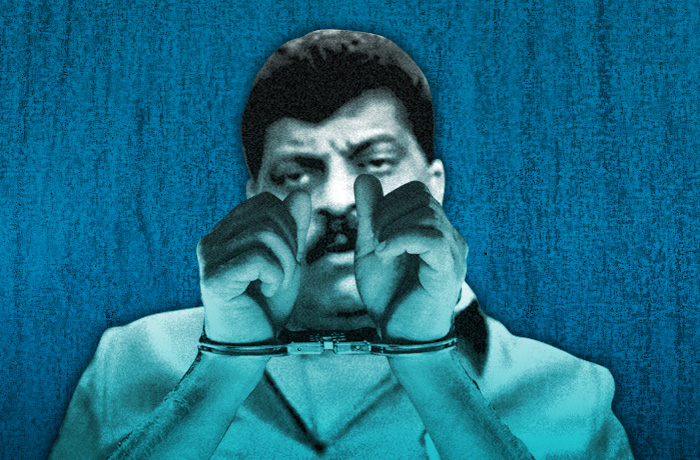 When the going gets tough, the tough go seeking anticipatory bail.
Former Goa chief minister Digambar Kamat just got one after the arrest of Churchill Alemao, who was a minister in his Cabinet, in the Louis Berger bribery case.
Kamat had looked pretty unperturbed despite being questioned in connection with the case, now being called 'Goagate'. The first two arrests - of the top Pubic Works Department (PWD) engineer and a vice-president of the American firm Louis Berger - could not dent his composure.
But Alemao's arrest has made matters grim for him. The football enthusiast served as Kamat's PWD minister at a time when some Indian employees of Louis Berger allegedly paid kickbacks to bag a multi-crore water augmentation and sewerage project for a consortium it was part of.
Kamat's lawyer said political vengeance by the ruling BJP may lead to the Congress politician's arrest despite his cooperation in the investigation.
Kamat himself could not be reached for comment.
Laxmikant Parsekar, the incumbent CM, refuted charges of political interference in the scams investigation, according to the local media.
The scam unfolded when an internal audit found out Louis Berger employees paid bribes
Alemao, meanwhile, put up a brave front. "This is not the first time I have been dragged in such controversy. In the '90s, my family was implicated in a case, but we came out clean. The same will happen this time," he asserted.
Prior to his arrest, Alemao was questioned twice by the crime branch.
The scam was uncovered when an internal audit of Louis Berger indicated that some employees bribed Indian authorities. Two employees, including one who had served as a senior vice-president at the company's Indian operations, confessed to "unlawful corrupt practices" before a US court.
According to US Federal prosecutor, the company maintained a diary detailing bribes paid in India. The court did not disclose details mentioned in the diary.
The contents of the diary may be crucial to any investigator the case. A section of the BJP feels a central agency would be placed better than the local police in negotiating, given international links of the case.
Louis Berger provides engineering and architecture, construction management and environment planning services globally. It was part of a consortium that was appointed consultant for the erstwhile government's project to repair expand and build new water supply and sewerage facilities.
The project was worth about Rs 8,017 crore, according to sources in the state administration.