Devil in the deep blue sea? Navy wife-swap victim recounts horrors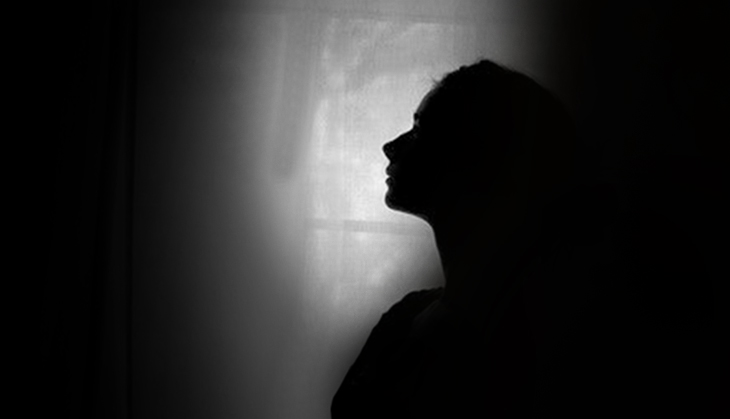 The case
A Navy officer\'s wife had filed a petition in the Supreme Court, asking for a CBI probe
She alleged that officers indulged in wife-swapping and sex crimes, and that she was a victim
The SC rejected her plea on 12 May
The revelation
The victim recounts her horrors, including how she came across these parties, and her husband\'s reaction
She narrates how her husband never informed the Navy that they were married
More in the story
The victim\'s serious allegation that officers indulged in much greater crimes, which could compromise national security
Meenakshi [name changed] lives in constant fear of being killed. She claims to be under constant surveillance.
She has levelled some extraordinary accusations against officers of the Indian Navy, and claims to be facing extraordinary threats in return, ever since she took on her husband and his colleagues in the Navy on charges of sexual assault.
Catch had reported her case, based on the petition she filed in the Supreme Court.
The story described in detail how she fell in love with a naval officer and found about 'wife-swapping parties'; how she was abused and abandoned by her husband, sexually assaulted by his colleagues, questioned about her sanity, suffered a miscarriage, and was urged to take her life.
In her plea, Meenakshi had urged the Supreme Court to transfer the case from Kerala, where she allegedly suffered all this, to Delhi, and be investigated by the CBI instead of the local police. But the Supreme Court rejected both her appeals in its hearing on 12 May.
Also read - Brewing scandal? SC orders SIT probe into navy 'wife swapping'
In this exclusive interview, Meenakshi not only defends herself against charges of fabricating evidence, but dares to reveal much more against the Navy, and talks about her plans for the future.
Your marriage to the Naval officer, whom you accused of forcing you to offer sexual favours to his colleagues, wasn't arranged. You chose to marry him. How did you meet him?
I met him first in Mumbai in 2008. I used to go to the central library, where he, along with his friends, would also come. We began talking there. He would talk about the country, its problems and about the lack of patriotism. He really looked like a young man who was driven by his ideals.
A few months later, he proposed to marry me. He didn't look like the sort who would want to fool around for long. We got married at a temple, and that was that.
Later, I would find out that he had neither informed his family, nor the Navy.
When did you first get to know about the 'wife-swapping' parties? Were you introduced to these parties by your husband? What was the first exchange that the both of you had on this subject?
It was in early 2012. We were living at the Navy base in Visakhapatnam. One fine day, three-four officers came to my room in the absence of my husband, and handed to me an invitation card to a 'wife-swapping' party. This was the first time I had seen anything of this sort, and I thought it was a joke.
I spoke to my husband, and he asked me not to worry. He said we needn't go for it, but he went nonetheless. Then these officers came to me for the second time and handed over another invitation card. I didn't know how to react. So I put my foot down and demanded an answer from my husband.
Then he admitted that this happens in the Navy all the time. He said now that I had strong objections to joining these parties, he was left with two choices - me or the Navy. But he said that he wouldn't be in the Navy forever. He said it was only a matter of time before he gets through the civil services and leaves the Navy.
In your petition, you've talked about the trauma you suffered during this time. Can you recall a few instances which were the low points?
There were several of them. I was locked by my husband with some of his colleagues [names them] who, in front of him, forced themselves upon me. They called me names, bit me and tried to gang-rape me. Then I was locked inside shack # 77 in Kochi Naval base, in an attempt to prevent me from filing an FIR.
How I escaped and reached the police station is another story. But when I did, the police refused to file an FIR. Instead they called officers of the Navy, who told the police officer in charge that I was never married to my husband. They said I was mentally unstable and need psychiatric treatment. Naval officers were actually convincing police to take me to a mental hospital.
Somehow I managed to flee to Delhi.
Two questions were raised about your testimony, after we published the story based on your petition. First was that allegations of 'wife-swapping' aside, the Navy wouldn't be so stupid as to publish such invitation cards in their own names. And secondly, you've been accused of financial misappropriation by your husband. And in some measure, it takes away from your credibility. How do you respond?
The answer to the first is that I have the invitation cards with me. I challenge anyone, including the Navy, to accuse me of forging those cards. And second, you can't imagine the level of entitlement that Navy thought it enjoyed, till recently. These invitations were nothing.
They posted photographs of 'Husbands' Nights' on their Facebook groups, and some personal websites. These were photos of women, who were not wives of Naval officers, dancing with them. Photographs of women inside control rooms, in absolutely restricted areas of various Naval installations, where not even the Prime Minister of India is allowed. I have those photographs, anyone can take them from me.
These were photographs that could get senior Navy officers in very serious trouble. But they would put those photographs up on social networking websites, without fear.
The case that my husband filed against me was of an attempt to cheat. He filed a case against me in the Vasant Vihar Police Station, where I was also beaten till some of my colleagues came to rescue me. His allegation was that I had applied for a credit card in my husband's name, and when I sensed trouble, I pulled out.
I countered his allegation by asking the manager of the bank to supply the police with CCTV footage of that day to prove that I had come to their branch. He wrote back to the police claiming that no CCTV footage was available for that day. How could it be?
Because I was in Dehradun that day, for which I have proof to show [shows a return journey bus ticket]. I had an entrance exam to give there. Their case fell apart.
This was not the only case which Navy people filed against me to keep me engaged. They filed at least 100 FIRs against me from various parts of the country.
Have you heard from your husband recently?
No, but I know he got married to someone in 2014. According to Navy records, I wasn't his wife, so he could do that.
Why did you never file for divorce?
I won't. It's a personal decision.
The Navy did order a Board of Inquiry to look into all allegations that you raised. Were you not satisfied?
This Board of Inquiry was a farce. You know who were the members of this committee? They were education officers. Those who're recruited to teach. They had no understanding of the law. How could they conduct an inquiry into these very serious crimes? And by the way, most of them were junior to my husband. What could they have done anyway?
Now that the Supreme Court has rejected your appeal to have the case transferred to Delhi and have it investigated by the CBI, what are you going to do?
I will move the court again, against this judgment. I will approach everyone in my own state and at the Centre. I will not let these people rest.
More in Catch - Meet INS Vishal. The vessel may turn out to be India's flagship