Demonetisation a big blow to fake currency hubs Malda and Murshidabad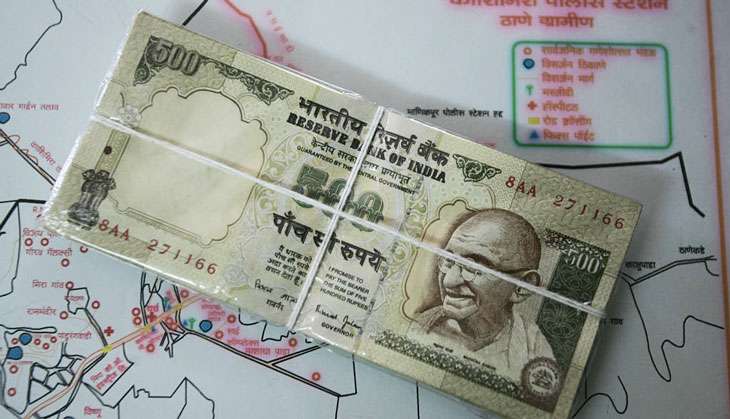 The demonetisation of Rs 500 and Rs 1000 currency notes will deal a big blow to the flow of fake currency into West Bengal.
The Malda and Murshidabad districts of Bengal have long been acknowledged as the entry point of fake currency into India from Bangladesh, because of the porous border they posses.
But since Prime Minister Narendra Modi's announcement of the decision on Tuesday, hawala operators, who drive this smuggling operation, are in a tizzy. They are now trying to formulate alternate plans about how to smuggle huge amounts of unaccounted-for money that has already been stockpiled.
A hawala operator, who did not wish to be identified but is known to operate out of Kolkata's Burrabazaar market, said: "We do not know what we will do now. Fake currency that has been stacked will now have to be destroyed, as it was mostly in Rs 500 notes."
Malda's cottage industry
Malda, particularly the Kaliachak block, has always been known as the smuggling point for fake currency, and the situation has gone from bad to worse in the last five years.
According to a district police report, fake currency with a face value of Rs 1.43 crore were seized in 2013 from Malda, while in 2014, the amount increased to Rs 1.5 crore. In 2015, it went up again to Rs 1.97 crore, while in the current year, the amount seized is about Rs 2.5 crore.
A senior district police official said: "The steady rise in the amount of fake currency caught shows that the police and the security agencies have been more alert and active."
He added that the original source for most of this fake currency is Pakistan, and the quality is so good that "they can hardly be distinguished from genuine notes".
A recent NIA report stated that 80% of the fake currency that is sneaked into India comes through Malda's 172-km porous border with Bangladesh. Around 55-60% of the consignments from Bangladesh are circulated from the villages of Malda - mainly Mohabbatpur, Chorianantapur, Sasani, Gopalnagar, Chaknanipur, Misutola and Dangipara.
Senior officials of the state government state that the fake currency racket has virtually become a cottage industry in these villages, which are easily accessible from Bangladesh's Chapai Nababgunj, a notorious fake currency hub, as well as Nepal.
Many people from these areas work as labourers in Rajasthan, Punjab, Delhi and Assam, and carry these fake notes with them to their places of work.
Rs 100 fake notes on their way?
After Modi's announcement, senior BSF officials told Catch that vigilance had been increased. They expect that there will be a spate of fake currency-related arrests in Malda and Murshidabad.
Top officials of the West Bengal home department added that there was a chance that now, fake Rs 100 notes might be circulated. They said the district administrations had already been alerted to increase vigilance.
Economists also agree that because of the increased demand for Rs 100 notes, there's a high chance that fake notes of this denomination will soon be circulated.
Avirup Sarkar of the Indian Statistical Institute said: "There was a need for the government to set up adequate infrastructure before declaring the demonetisation of Rs 500 and Rs 1000 notes. The real challenge now before the Union government is how fast it can circulate fresh currency in the market, so that common people are not affected."
Edited by Shreyas Sharma
More in Catch
The borderlands of Baishnabnagar: where fake currency battles nationalism
The fake currency menace, and how Bengal's Malda is the gateway
BSF seizes fake currency notes worth Rs 20 lakh smuggled from Bangladesh