Delhi Police epic reply to man who asked if he can visit friend during coronavirus lockdown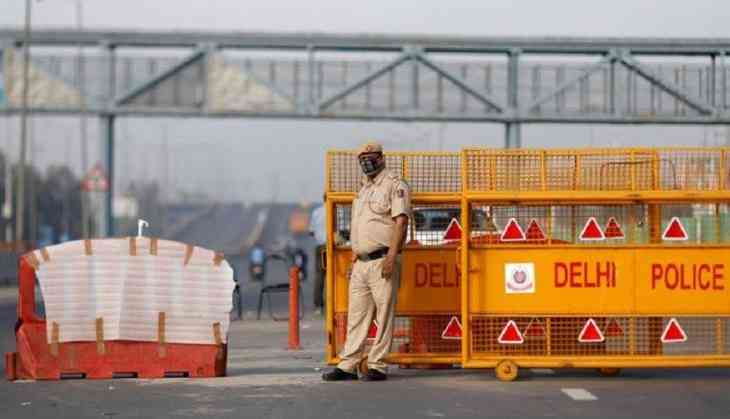 After Doctors, police are doing the herculean task in a bid to protect people from the infection of Coronavirus by asking them to stay indoors, since PM Modi announced lockdown across the nation. However, several people are not following the orders and are finding ways to go out. Thanks to Police who have been alerted and stopping such people.
Besides doing lathi charge, Delhi Police has grabbed the headlines for giving epic reply to a man who enquired on Twitter whether he could meet his friend during the lockdown.
These days, Delhi Police have been quite active and also answering the queries of users who are asking questions about the lockdown.
Deepak Pyal, a Twitter user asked he Delhi Police in Hindi, "Sir, main 2km ke under apne dost ke ghar jaa sakta hoon kisi kaam se?" (Sir, can I go to my friend's place for some work? He lives around 2km away from my place)
sir main within 2km k under apne dost k ghar ja skta hun kisi kaam se? #LockdownQuery

— deepak pyal (@dpkpyal) March 24, 2020
Delhi Police replied Deepak with humorous reply and wrote, "Agar sachche dost ho, toh ghar pe raho. Video call kar lo (If you are a true friend, stay at home. Video call instead)"
अगर सच्चे दोस्त हो तो घर पे रहो। वीडियो कॉल कर लो#StayAtHomeSaveLives

— Delhi Police (@DelhiPolice) March 24, 2020
The tweet of the Delhi Police has garnered several comments, reactions on the micro-blogging site.
See netizens reactions:
We love you ❤️ Delhi police

— Modi Bhakt (@Indian_ModiBhkT) March 24, 2020
@DelhiPolice salute Delhi police for your hard work... plz take care of your family and yourself as well.

— Imran Ahmed (@immi16) March 24, 2020
लठ ही इलाज है

— KRISHAN KUMAR SHARMA (@SHARMAKRISHANKU) March 24, 2020
क्या सटीक जवाब दिया है 👍

— Honorable Tax Paying Indian (@rajeev1077) March 24, 2020
जे बात @DelhiPolice ...🙏🙏👍👍

— Nitish (@nkr_tweets) March 24, 2020
On 24 March at 8 pm, PM Modi announced a 21-day nationwide lockdown in the wake of coronavirus pandemic outbreak.
Earlier, the Central government instructed the state government to take strict action against lockdown violators.
Meanwhile, 11 death cases have been reported and 570 confirmed novel coronavirus cases recorded.
Also Read: Coronavirus Lockdown: List of services that will remain open or close during 21-day nationwide