Delhi Police busts sex racket run by IT consultant with govt links
Catch Team
| Updated on: 10 February 2017, 1:49 IST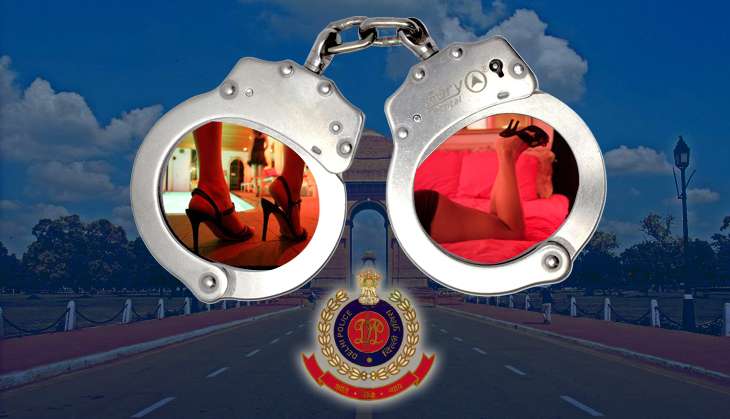 The Delhi Police has busted a high-profile sex racket run allegedly by a consultant and a former army colonel in the tony Safdarjung Enclave in South Delhi.
Forged letterheads of Jagdambika Pal, BJP MP and former UP Chief Minister, and Naresh Agarwal, a Member of Parliament from the Samajwadi Party, were recovered in the raid.
Initial reports suggest that the racket was allegedly active in providing escort services to top bureaucrats, politicians and army officials.
However, Ishwar Singh, the Deputy Commissioner of Police (South District) said an inquiry was on, and that it was too early to draw any conclusions.
The police is said to be probing call records for more leads.
The man behind the racket
It all started with an income tax raid on one Pritin Sanyal on 2 June this year. The raid was ordered rather reluctantly by income tax sleuths, a report claimed.
Sanyal, a technology consultant, was reportedly working as an informer for the IT department. However, his 'leads' would mostly prove to be useless. Curiously, some officers in the IT department figured that he was impersonating and misusing the names of top officials in his endeavour to fool the officials.
This is when some officers of the department approached their bosses, resulting in orders that he be searched.
Sanyal was said to be in touch with Atulesh Jindal, the chairperson of the Central Board of Direct Taxes, and that he would drop names of MPs and other top officials. Jindal has reportedly denied knowing Sanyal.
Sanyal would also reportedly claim to be an RSS ideologue, and he would also call up ministries pretending to be Nripendra Mishra, the principal secretary to Prime Minister Narendra Modi.
The break in the case
During the raids, the IT department reportedly found a document with the names of four senior IT department officials, with the details of their future postings.
At Sanyal's Safdarjung Enclave residence, the sleuths also found a Russian girl, locked in a bathroom, her wrists slit. Her passport had been forcibly taken by the 62-year-old Sanyal.
The officials found five other passports, raising suspicion that there was more to the story than just impersonation and seeking favours from officials.
Sanyal had then claimed that the girl was a student, and that she was under depression. However, the incident prompted IT officials to file a complaint with the police, and inform the Russian embassy. The girl reportedly flew back to Russia.
In subsequent raids in June and July, at Sanyal's other properties in Lucknow, NCR and Kolkata, officials found other girls of foreign origin.
Sanyal owns 14 properties throughout the country, and tax sleuths are reportedly trying to figure out if they were bought with ill-gotten wealth.
While Sanyal has been remanded to three days in police custody on charges of human trafficking, the cops are interrogating the former army colonel, whose identity has not yet been disclosed.
More in Catch
Kidney racket bust: Delhi Police probing senior Apollo doctors
Kerala online sex racket: Cyber crime team rescues seven girls, two minors