DDA Housing Scheme 2019: Good News! DDA housing scheme launched, apply online for 18000 flats; here's all you need to know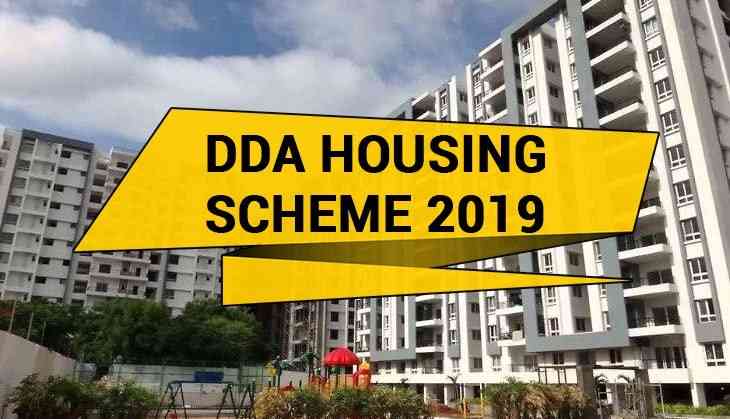 The Delhi Development Authority's (DDA) New Residential Plan-2019 is launched today. If you are planning to buy a lavish and affordable house/ flats in Delhi then without wasting any moment you should apply for DDA flat. This time, there are a total of 18,000 flats in the DDA scheme. The lucky draw of the scheme will be done after the Lok Sabha elections.
Apply for 18000 flats:
The DDA flats are in Delhi's Narela and Vasant Kunj. Of the total 18,000, 7700 flats are for EWS category. While 450 are HIG and 1,550 MIG flats. There are 8,300 flats in the LIG category.
Link with Prime Minister Housing Scheme:
According to DDA, online registration for flats will be accepted. These DDA flats are also linked to the Prime Minister's Housing Scheme. That is, the applicants will also get an additional discount up to 2.5 lakh rupees.
Last day of Application: May 10
All important information related to the scheme and details of banks is available on the DDA website www.dda.org.in. Customers will be able to make online submissions for DDA flats from March 25 to May 10.
Application fee:
For the application in the DDA scheme, customers need to deposit security money. EWS category will have to deposit 25 thousand rupees. There is a need to deposit a lakh rupees for the application of the LIG category flat. With the application of MIG and HIG Flat, Rs. 2 lakh has been deposited.
Note: Those who won't get DDA flat in the lucky draw, the application fee will be transferred to their bank account.
Also read: Amid debt crisis, Jet Airways chairman Naresh Goyal, wife Anita Goyal step down