Coronavirus Delhi Update: 3 suspected patients under observation at Ram Manohar Lohia Hospital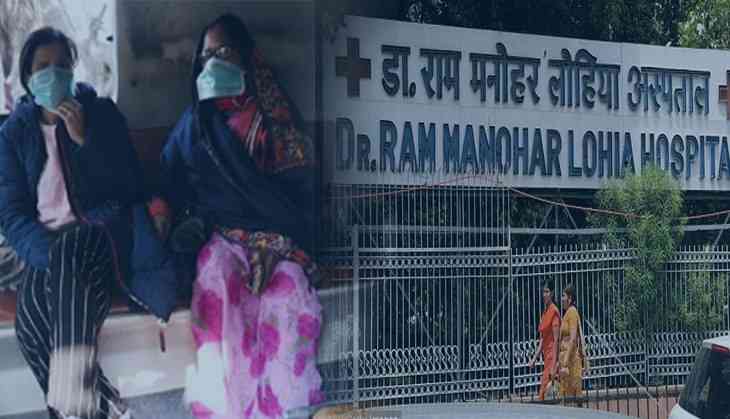 At least three suspected of being affected by the coronavirus, have been kept under observation at an isolation ward of Delhi's Ram Manohar Lohia Hospital. The suspected patients returned from China and have been isolated at the hospital.
According to reports, the three persons from Delhi, Ghaziabad had visited China, where the novel coronavirus has killed as many as 106 persons, came to the hospital on their own yesterday. The hospital authorities have collected their blood sample and those have been sent to the National Centre for Disease Control (NCDC).
The samples will be further referred to Pune for examinations, reports added.
Though the confirmed case of coronavirus is yet to be reported in India, patients are being admitted to hospitals in several cities, including Kolkata, Mumbai, and Pune on suspicion of the novel coronavirus.
More than 400 people, most of whom returned from Wuhan province, are under observation in Kerala, while a man was tested negative for the virus in Bengaluru.
As per the Ministry of Health and Family Welfare, as many as 33,553 passengers who traveled from China to India have been screened at international airports.
On the other hand, infections have been confirmed in 12 countries--United States, Australia, Taiwan, Singapore, Macau, Japan, South Korea, Malaysia, France, Vietnam, Canada, Germany, Sri Lanka, and Nepal.
Meanwhile, the World Health Organization (WHO) has identified the disease as 'high risk.
However, WHO is yet to declare coronavirus as a Public Health Emergency of International Concern.
WHO, in a statement claimed to be in touch with all the Health Ministers of the South Asian region, while keeping a close watch on the developments.
Worth mentioning, the death toll from a coronavirus outbreak in China has soared to 106 while nearly 1,300 new cases have been confirmed.
Also Read: Coronavirus Outbreak in China: Death toll climbs to 106, Sri Lanka suspends visa on arrival for Chinese citizens