Coping with note ban: Maharashtra tribal village set to go cashless on 1 Dec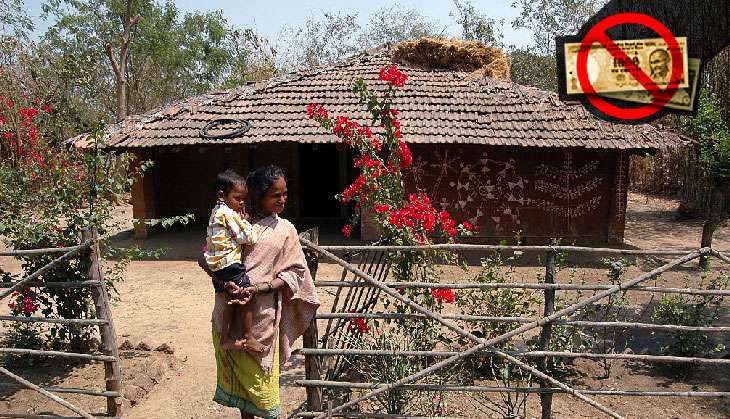 It's been 20 days since the policy of demonetisation was announced by Prime Minister Narendra Modi, and most of the people of this country are still in the lurch. Given that a large chunk of the Indian economy is cash-driven, a huge number of people are still battling great difficulty and long queues to perform basic daily transactions. Economists and experts are still deliberating on the pros and cons of the policy.
But amid all this chaos, some people have adapted to the changing world around them rather quickly. And leading the way is a tribal village in the Thane district of Maharashtra, which is all set to go cashless in the next three days.
Responding to the Centre's appeal to move towards cash-free transactions, Mumbai's Swatantryaveer Savarkar Rashtriya Smarak (national memorial of freedom fighter Savarkar) has ensured that the Dhasai village will go cashless by 1 December.
Memorial chairman Ranjit Savarkar has joined hands with the Bank of Baroda for this endeavour.
"Dhasai village will go cashless from 1 December. Around 50,000 people from Dhasai and surrounding villages will benefit from the transition, which is all set to bring a paradigm shift in their lives," he said.
Marketplace for 50,000 people
Dhasai has a population of 10,000, and has around 100 shops. Being the biggest among 25 villages in the area, Dhasai is the main marketplace for 50,000 people living nearby, who depend on the village for their needs.
"These people will directly benefit by the transformation in the times of demonetisation. Since all the transactions in villages, especially tribal belt, are in cash, people are finding it difficult to cope with the cash crunch after demonetisation. Bank of Baroda has provided card swiping machines to 34 shop owners at Dhasai. The rest of the traders will soon be allotted the machines after completion of formalities. All these machines will be operational by 30 November," Savarkar said.
The advantage is that all the villagers from Dhasai and the surrounding 25 villages have bank accounts opened under the Jan Dhan scheme, and thus, already have debit cards. Once the machines arrive and become operational, every transaction in the village can be done by swiping cards.
Just imagine that - every purchase, from snacks to groceries to clothes to even mobile phones; every service - be it a hair cut or a doctor's appointment, buying seeds and fertilisers or paying off a motor garage for repairs - all of it will go cashless.
Many tribals, who hire tractors for their agricultural activities, could even pay the rent via debit cards.
"Virtually every transaction one needs money for can be done on debit cards. It is a great achievement for us. Social activists from Dhasai - Kailash Ghopal, Ashok Ghopal and Swapnil Patkar - were highly instrumental in mobilising tribals to go cashless and train them in the use of debit cards. Now people of Dhasai and surrounding villages can even buy vada pav on their debit cards!" Savarkar said.
Savarkar's dream
Savarkar says the idea of transforming Dhasai would have been difficult to realise without the unconditional support and hard work of the staff of Bank of Baroda.
"I had a dream to create cashless economy. But comment by a Rajya Sabha MP that farmers don't move around with debit cards in their dhotis gave me the determination to work hard to realise the dream. Farmers are poor, but they are not fools. They have debit cards and use them too. Up until now, it was only to withdraw money from ATMs.
"But now, if traders agree to conduct transactions on cards, farmers will be more than happy to go cashless. Dhasai is just a beginning. It is an example that a determined common man can adapt to the situation.
"The Dhasai model will prove that people, banks and traders are ready for the transition. All they need is a bridge to connect them," Savarkar said.
Edited by Shreyas Sharma
More in Catch
Before Modi banned Rs 500, Rs 1000 notes BJP was busy investing in real estate
DD journalist who alleged Modi's note ban speech was pre-recorded faces death threats
Usha Ramanathan offers the most radical hypothesis of the note ban yet