CIC acts against frivolous RTI queries. By why single out poor applicants?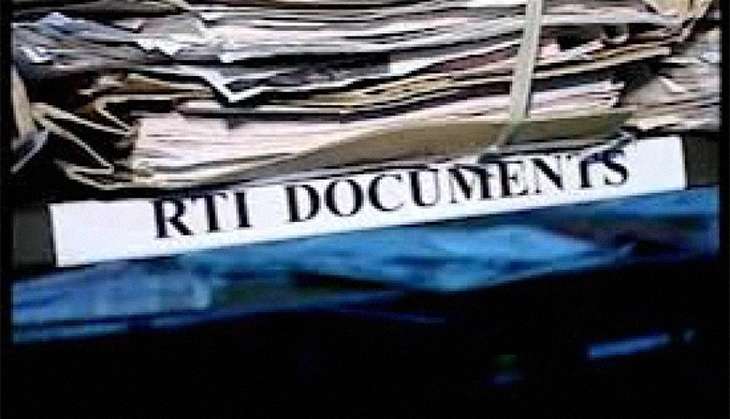 For quite some time, successive governments have been complaining that people have been misusing the Right to Information Act either on frivolous grounds or to settle petty grudges.
They argue that people also file RTI applications against VIPs, such as the Prime Minister's Office, or even the President just for the sake of gaining cheap publicity rather than public.
Now, the Chief Information Commission, headed by Prof Madhabushi Sridhar Acharayulu, has passed an order which could stem this rot. Take the case of Dr RS Gupta, a teacher of English who had been seeking permanent employment in a government school in Delhi.
Also read - As RTI activist is hacked to death, here's a look at the CIC report
Gupta had filed successive RTI applications with the office of the Lieutenant Governor of Delhi, whereas he ought to have approached the Directorate of Education instead. The LG's office kept transferring the applications to the education department, but Gupta went on pestering the LG's office.
Reprimanding Gupta for wasting public money - it costs Rs 50 to transfer each application from one department to another - the CIC also hauled him up for making government officials squander time which could be used for more productive purposes.
Moreover, it observed that "Thanks to deliberate and improper use of the Right to Information Act applications by literate persons, high offices such as those of the Prime Minister, President and Vice-President have become mere post-offices.'
In addition, Prof Acharyulu also directed the Department of Personnel and Training - the nodal agency for implementing the RTI Act - to frame necessary and appropriate guidelines to "tackle" the RTI applications filed by those hailing from BPL (Below Poverty Line) backgrounds and those who are illiterate.
The CIC, relying upon, and quoting extensively from the decision in Ketan Kantilal Modi vs Central Board of Excise and Customs (2009) held that according to Section 6(1) of the RTI Act, only those applications filed before the "concerned authority" have to be mandatorily entertained. And, in Gupta's case, he had not approached the concerned authority.
The CIC's ruling has the potential to halt dishonest and malicious RTI applications at the gate, but its strictures against people from BPL backgrounds is troubling. Why should the poor be subjected to special scrutiny when their more affluent fellow human beings are not? Does it not create a deep schism in the scheme of both equity and equality?
This question remains unanswered.
More in Catch - How Kejriwal turned an RTI query against him to seek details on PM Modi's degrees