Chalked out: 6-point guide to what kids want in New Education Policy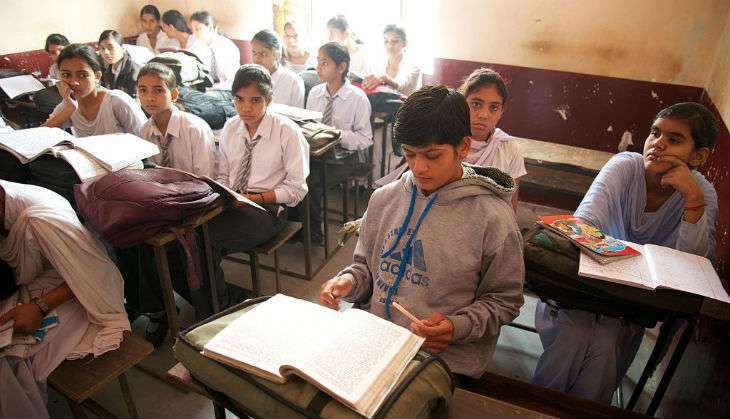 A motley group of children from different states came together in Delhi to give their suggestions for the New Education Policy, 2016, which is being drafted by the HRD ministry.
The 16 children from diverse social backgrounds were participants in a 4-day workshop organised by Praxis-Institute for Participatory Practices along with other NGOs working in the education sector.
Titled \'Shikshagiri\', the workshop included three days of extensive discussions with and among the children about their educational experiences and needs.
On Tuesday, the final day of Shikshagiri, the \'ground level panel\' of these children made a presentation with their inputs for the education policy.
The ministry has invited suggestions from the public until 15 August to fine-tune the policy, the blueprint for which was prepared by TSR Subramanian Committee. A 43-page version of the draft policy is available online.
While the government has consulted stakeholders such as teachers, experts, administrative officials and even parents, the only party that seemed to have been left out were the children themselves.
Hence, the aim of this workshop was to include children\'s voices in the drafting process of the policy.
Here are the main recommendations made by this panel of children:
01
Provide free education for all children up to class 12
The children demanded that the government ensure free education in its schools across the country till class 12 as a large number of children come from families that cannot afford to pay the school fees or even buy books and uniforms. They said there was no point in providing free education only till class 8 as economically marginalised parents still cannot afford to pay when the child reaches class 9.
02
Ensure school enrolment regardless of ID proofs
Children from nomadic communities who lack identity documents find it difficult to get admitted in schools. Ajay, 18, who is from a nomadic tribe, talked about the problems and discrimination he had faced. Also, children of migrant labourers who lack residence proofs cannot get school admissions in Delhi. Therefore, such children should be enroled in schools anywhere in the country without identity and residence proofs.
Also Read: No-Detention Policy: 3 reasons children should not be failed till Class 8
03
Build a system that is inclusive of children with special needs
Juli, a visually-impaired girl from West Bengal, made the case for an inclusive and supportive education system for differently-abled children. The children asked for special educators and disabled-friendly infrastructure in all schools.
04
Root out discrimination on the basis of caste, gender, religion
Nandkishor, a class 9 student from Rajasthan, spoke about his experience of caste-based discrimination in the classroom, while others talked about their experiences of discrimination based on gender, religion and tribe. The panel called for an end to all discrimination and for ensuring equality among all children.
Also Read: RS passes Child Labour Amendment Bill. Will children's condition improve?
05
Include sports, agriculture, culture and heritage in school curricula
Narender, a class 12 student from Haryana, spoke about the importance of including knowledge of agriculture and nature in textbooks, while all kids asked for including sports and cultural activities in school curricula.
06
Break gender stereotypes in school curricula