No logic in returning Sahitya Akademi awards, Chairperson tells Sahgal, Vajpeyi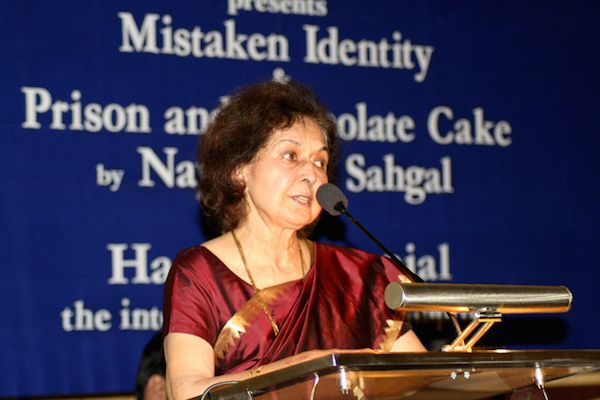 After writer Nayantara Sahgal and poet Ashok Vajpeyi returned their Sahitya Akademi awards citing a failure of the government to maintain the secular fabric of the country , the president of the literary body, Vishwanath Prasad Tiwari criticised their move. He said the awardees should have adopted a different method of protest and should have refrained from politicising the Akademi and creating a bitter quagmire.
"The Akademi is not a government organisation but an autonomous body. The award is given to a writer for a chosen work and there is no logic to return the award because it is not like the Padma awards," Vishwanath Prasad Tiwari was quoted as saying.
On Wednesday, Hindi poet Ashok Vajpeyi returned the 1994 Sahitya Akademi award for his poetry collection Kahin Nahin Wahin. He protested the assault on right to freedom of both life and expression and alleged that the Akademi had remained silent on the issue.
His move comes a day after writer Nayantara Sehgal announced her decision to return the Akademi's award. She referred to the Dadri lynching of a Muslim man by a mob over suspicion of eating beef and criticised the government of not addressing these issues. She also mentioned the killings of Kannada writer MM Kalburgi and rationalists Narendra Dabholkar and Govind Pansare.
Read the full report here: No country for dissent: Nayantara Sahgal returns Sahitya Akademi Award
Here's what Tiwari said:
-The Akademi, India's national academy of letters translates the winning work into different languages and the awarded writer earns a lot of honour and prestige. Even if the writer returns the prize, what about the goodwill earned?
-Writers should adopt a different way to protest. How can they blame the Sahitya Akademi, which has been in existence for over 60 years. Even during the Emergency the Akademi did not take a stand.
If the Sahitya Akademi jumps in and protests against the restriction of the freedom of speech then will it not divert from its primary work?
I understand that the writers are protesting not against the Sahitya Akademi but against the government. So if this is the agenda should Sahitya Akademi get into this agenda and leave behind its literary work?
Read: Why did Nayantara Sahgal return her Sahitya Akademi Award?