Cash crunch eases in Bengal's tea gardens, but workers aren't sold on cashless idea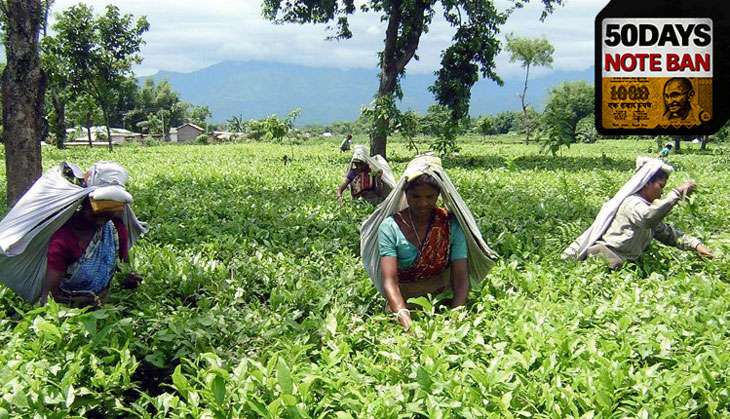 The acute cash crunch faced by Bengal's tea garden workers due to demonetisation has eased over the past 50 days, but many problems persist. The biggest problem is that a significant number of the workers is finding it difficult to open bank accounts "because of illiteracy".
The central government had ordered banks to open accounts for all tea garden labourers by December 5 so that their wages could be transferred directly into the accounts, but most workers still prefer payments in cash.
Tea garden labourers, owners and unionists Catch spoke with said they were finding it hard to make many workers understand why they need to accounts.
Compounding the problem is the fact that bank services are yet to reach the remote areas of Terai and Dooars, where around 70% of the region's 500 tea gardens are located.
Also Read: Bengal snubs Modi govt, says no to cashless payment in PDS
"We have urged the central government to provide more bank branches in these remote areas for the benefit of tea garden workers," said SS Bagaria, chairman of the Darjeeling Tea Association.
Ramesh Sharma, president of the National Union of Plantation Workers of
Ramjhora Tea Estate in Dooars, said his union has been trying to get all tea garden workers to open bank accounts but "over 30 percent workers insist on cash payments". The union spoke with the owner of the tea estate and "it was decided that part of the wages will be paid in cash and part through cheques deposited in the workers' bank accounts".
Uttam Lohar, who works at Tata Tea Estate in Dooars, said they have written to Barun Roy, secretary of North Bengal Development Department, about the "problems the tea garden workers are facing". Lohar added that the secretary has assured the administration will look into the matter.
A senior state government official in Kolkata said the "chief secretary has already been intimated about this matter of tea garden workers" but the top bureaucrat is yet to respond.
Also Read: Note ban: Did Modi govt just allow political parties to launder black money?