Canceling Adani fine exposes govt's double standards on environment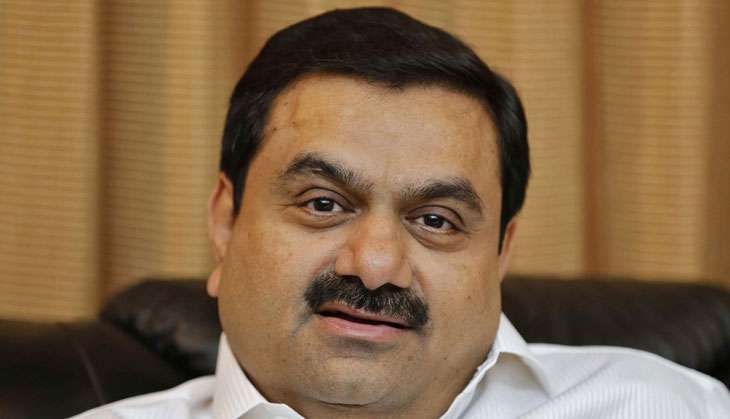 It has emerged that the Union environment ministry has decided to withdraw its demand for a Rs 200-crore fine on Adani Ports & SEZ Ltd for damaging the environment at its mega port and SEZ project in Mundra, Gujarat.
The ministry has also extended a green clearance given to Adani's waterfront project there, Business Standard reported on Saturday (http://www.business-standard.com/article/current-affairs/govt-cancels-rs-200-crore-green-fine-on-adani-116070101477_1.html).
The Rs 200 crore fine was imposed after a court-appointed committee had in 2013 recommended the figure in view of the violations, and pointed out the fact that it amounted to just 1% of the entire project cost.
Also Read: Nemo trumps NaMo? It's the end for Adani's $12bn coal mine in Australia
The government (under the UPA) then followed due process, sending a show-cause notice to the Adani company and based on their responses, decided to uphold the fine.
The fine amount is less than half of the Rs 566 crore the company made in profits in just the three months from January to March 2016.
The NDA government's decision to withdraw this fine has exposed its double standards on environment policies.
Matter of lies
Barely a month ago, Environment Minister Prakash Javadekar told whoever would listen that the government is bringing in a strict regime against environmental violators.
The hallmark of this new regime, ironically, was that penalties were increased - extending up to Rs 10 crore and including jail terms. Calling the earlier laws weak, Javadekar had touted the new penalties to be bold changes, and his ministry had drafted a law.
"The real problem is compliance. In our country, there are many laws and hundreds of rules but compliance is very weak. We must make compliance easy and violation very costly. On that principle, we have drafted the law on civil penalties which will act as deterrent as it will have provisions for heavy penalty against violators," Javadekar had told Press Trust of India in an interview.
Also Read: 6 Adani firms, ADAG, under scanner in coal over-invoicing scam, reports EPW
While there is yet no clarification from the ministry's side, its internal contradictions couldn't get clearer.
Adani Ports chairperson Gautam Adani is perceived to be close to Prime Minister Narendra Modi. (http://www.livemint.com/Companies/lf3WSzczbG4CLQtageeGbM/Meet-Gautam-Adani-the-billionaire-trotting-the-globe-with-N.html)
It is therefore possible that the decision to withdraw the Rs 200 crore fine came from the top.
This is perhaps the first public unraveling of the government's initial promise to end crony capitalism. Halfway into its 5-year term, has the lacklustre economic growth forced it to openly appease its wealthy benefactors?
Also Read: No end to Adani's Australian nightmare: CEO accused of poisoning a river