Can't buy peace: Centre has spent Rs 4,735 crore on Kashmir policing since '89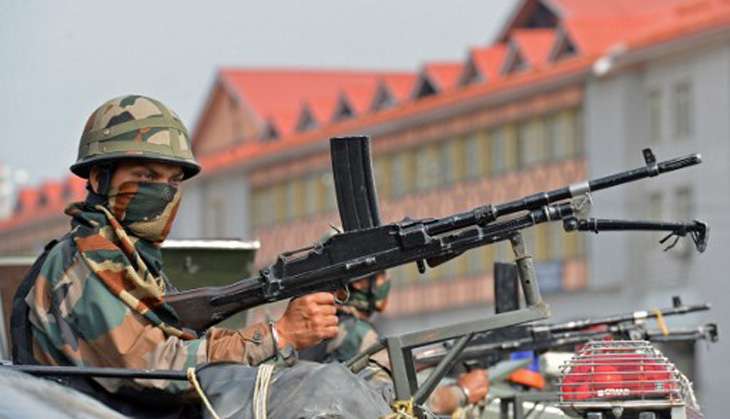 The encounter of militant Burhan Wani, and the subsequent violence that has resulted in the deaths of 41 Kashmiris, has dealt a major blow to India's internal security policy.
Crores have been spent on the state of Jammu and Kashmir in the last 25 years, on several socio-economic measures. But peace still eludes the Valley.
Also read - Kashmir on the boil: 10 killed in protests, lakhs attend Burhan's funeral
The separate amount released by the Centre to the security establishment for relief and rehabilitation, from 1989 to 2015.
This amount goes for the benefit of Kashmiri migrants who were forcefully removed from the Valley.
On average, less than Rs 100 crore is allotted per year, ever since the secessionist movement began.
The amount allocated for Udaan, a scheme aimed at improving skill, and hence, the employability of 40,000 Kashmiri youths, over a period of five years.
The scheme is implemented through a Public-Private Partnership model, anchored by the National Skill Development Corporation, along with corporates.
The Cabinet Committee on Economic Affairs gave its nod for the scheme on January 2013.
An amount of Rs 1.35 lakh is earmarked per candidate, which includes travel, boarding and lodging, stipend and medical insurance. Additionally, Rs 50,000 is paid to corporates (per candidate), if they are recruited and remain in the job for at least three months.
Also read -
Today's Nero plays drums: How Delhi failed Kashmir, yet again
The ex-gratia relief provided to the next of kin of Jammu and Kashmir Police personnel, if they are killed in incidents of terrorism.
Rs 1 lakh (or 50% of loss) is provided for damage to immovable property due to violence.
Kashmiri migrants get Rs 5,000 per month per family of four or more members to Rs 1,650 per head per month. But there is a ceiling of Rs 6,600 per month per family of four or more members.
Additionally, Kashmiri migrants also get financial benefits for housing needs, student scholarships, for farming requirements and waivers of interest on loans.
More in Catch -
Kashmir unrest: Are media portals in the Valley saying the same thing that national dailies are?
Hundreds of weddings cancelled in Kashmir after violence rocks Valley