Budget 2020: From Nirmala Sitharaman to Manmohan Singh, Finance Ministers who cracked jokes and shayaris during budget speeches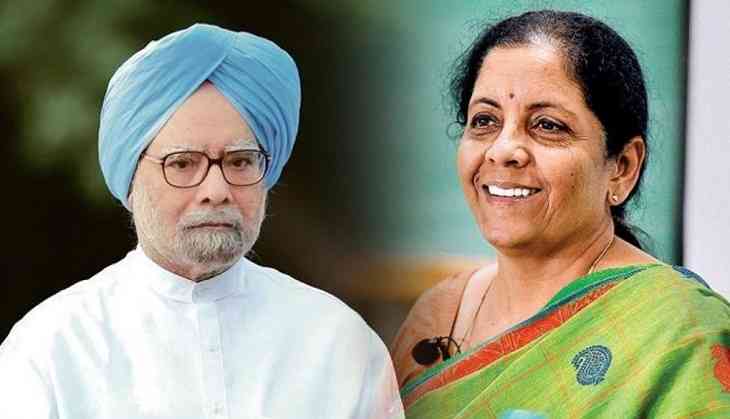 Finance Minister Nirmala Sitharama all set to present her second union budget in Parliament on February 1, 2020. The Union Budget contains the estimated revenue and expenditure of the Government of India for the current and next fiscal year, which runs from April 1 to March 31.
During the budget, the environment of the Parliament often gets tedious as it runs for around two hours and people across the nation watching the session with all ears. To break the monotony during the budget session, the Finance minister often delivered some jokes, shayaris, and quotes in the House.
There are many times when India's Finance Ministers delivered their message in the form of poems.
In 2019, Nirmala Sitharaman also began her first budget with the Urdu poem in Parliament.
So, let's have a look at the names of FMs who broke the boredom of the Sansad Bhavan:
1. Nirmala Sitharaman (2019- current FM):
The first full-time female Finance Minister of India who was appointed in 2019. She began her budget speech by reciting a few lines of an Urdu poem written by the late Manzoor Hashmi.
"yakeen ho to koi raasta nikalta hai, hawa ki ot bhi le kar charagh jalta hai"

2. Arun Jaitley (2017-18):
The former Finance Minister Arun Jaitley who died on 24 August after battling with a prolonged illness. He also took a poetry jibe while speaking on the Modi government's battle on black money.
Nayi duniya hai, naya daur hai, nayi hai umang, Kuch the pahle se tariqe to kuch hain aaj ke rang-dhang. Roshni aake jo andheron se takdai hai, Kaale dhan ko bhi badalna pada aaj apna rang."

3. Arun Jaitley (2016-17)
During the 2016 Budget session, the late finance minister also recited an Urdu couplet while talking about the bad economy.
Kashti chalaane walon ne jab haar kar di patwar hamein,
Lehar lehar toofan mile aur mauj mauj manjdhaar hamein.
Phir bhi dikhaya hai humne, aur phir yeh dikha denge sabko,
In halato mein aata hai daria karna paar humein.

Arun Jaitley had presented his poetry skills several times to the country. During the 2015-16 budget, he took a dig at the UPA's governance and took the help of Hindi poetry to delivered his thoughts.
He said:
"Kuchh to gul khilaye hain, kuchh abhi khilaane hain,
Par baagh mein ab bhi kaante kuchh puraane hain."
4. Yashwant Sinha (2001-02)
The former BJP leader and Finance Minister who claimed that it targets second-generation reforms and also intone a poem to emphasise on it
Taqaazaa hai waqt kaa ke toofaan se joojho,
kahaan tak chaloge kinaare kinaare.
5. Manmohan Singh (1990-91)
The former Prime Minister and former Finance Minister Manmohan Singh delivered some quotes during 1991 Budget speech.
Yunaan-o-Misr-o-Rom sab mit gaye jahaan se/ Ab tak magar hai baaki, naam-o-nishaan hamara.
Also Read: Budget 2020: Nirmala Sitharaman likely to announce big relief for debit card users on 1st Feb; deets inside