Bottoms up! Karnataka govt wants you to drink more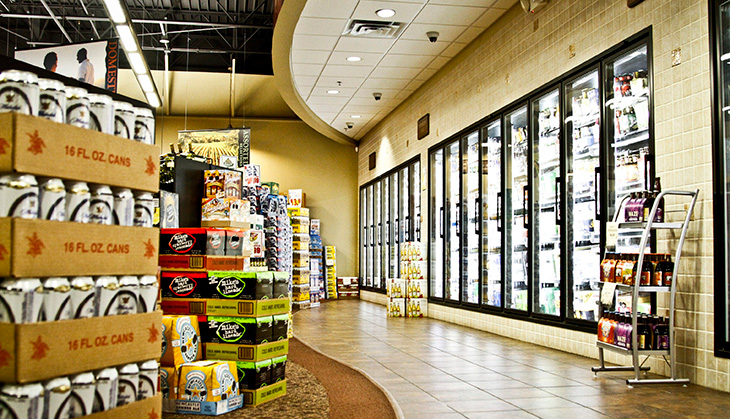 A different approach
Unlike Kerala and Tamil Nadu, Karnataka is encouraging liquor consumption
The motive is revenue. It\'s fining bars for not achieving sales targets
Curfew hours for bars and restaurants have been extended
More in the story
What explains this policy?
What will be its impact?
When the national trend, or at least the pretention, is to move towards prohibition, the Congress government in Karnataka led by Siddaramaiah is going the other way and 'encouraging' people to drink more.
Bihar chief minister Nitish Kumar recently surprised everyone by imposing a total ban on sale and consumption of liquor throughout the state. And people living in areas bordering UP are taking trains to cross over to quench their thirst.
Kerala chief minister Oommen Chandy's ambitious prohibition policy has run into several twists and turns and has become a hot button topic in the state Assembly election scheduled for 16 May.
Also read - Uttarakhand: Did liquor cartel try to topple Rawat to stop Dennis the menace?
Tamil Nadu's entire populist programme runs on massive revenue (around Rs 37,000 crore last year) the state earns from its monopoly over the sale of liquor, but chief minister Jayalalitha has been forced to announce a phased ban if AIADMK is voted back to power as her opponents had already done so.
But Siddaramaiah, who still has two years to go before facing elections, has no qualms about people going on binge drinking, so long as they fill the state's coffers.
The policy
In fact, the state excise department has gone a step further and used a now-defunct rule to demand 'fines' from bars and restaurants which did not achieve the promised sales.
Rule 14 (2) of the Karnataka Excise (Sale of Indian and Foreign Liquors) Rules 1968 which required certain bar licensees to 'compulsorily' lift 52 cases or 468 bulk litres of liquor every month, was suspended in 2014 after the vendors protested.
Still, in a bizarre move, the excise commissioner SR Umashankar has sent notices to around 200 premium bar-cum-restaurants in Bengaluru, demanding 'old dues' running into several crores for not meeting the target. They have been threatened with cancellation of licences if they did not pay up before the deadline for renewal of licences on June 1.
Umashankar said, "Yes, the rule was quashed in August 2014 and there is no longer any prescribed quantity to be sold. But we have sent notices to claim the arrears and it is within our right to do so."
An official of the excise department explained the rationale behind fixing the targets. "Since there is pressure from the government to increase the revenue and the licences are limited, we have to specify a minimum quantity of purchases so that the licences are not 'wasted' with low sales."
Around 30 licensees have approached the Karnataka high court questioning the excise department's move. Ashish Kothari, president of the Bengaluru chapter of the National Restaurants Association of India, said that in some cases, the claims for arrears have been dated as far back as 2004.
Part of the problem lies with an outdated liquor policy whereby the Bangarappa government in 1992 decided to put a freeze on the number of liquor licences in the state and no government since then could muster enough courage to revise it.
If someone wants to open a new bar, he has to buy the licence from an existing bar owner who has to shut down his own business. The government, in an effort to squeeze out as much as possible, keeps jacking up the licence fee year after year and the bars or restaurants with lower sales find it more profitable to cash out their licences than continue with the business.
It is said that the premium on a bar licence in a prime location in Bengaluru costs as much as Rs 50 lakh to Rs 60 lakh and it involves a huge amount of risk. The inclusion of seven municipalities and 111 villages around Bengaluru in the urban conglomeration in 2007 enabled businesses to get hold of more rural licences, but it was nowhere near meeting the ever increasing demand.
Boosting sales
The overall result is that food and beverages in the Pub City are far more expensive than anywhere else in the country. The locals blame it on the high-salaried 10 lakh-plus IT crowd for sustaining such high prices and go for cheaper options in clubs and resorts.
In a bid to boost sales, the state government extended the night curfew for bars and restaurants from 11.30 pm to 1 am on weekends, despite strong objections from the then police commissioner Raghvendra Auradkar who felt that it would result in increase in crime and accidents.
While the excise department encourages more drinking, in an irony of sorts, the police department has stepped up its vigil over drunken driving. The vigil, which involves bare-handed constables trying to stop speeding vehicles and taking enormous risk to their lives, stretches into the wee hours. But the effort has its rewards as the hefty fines often dissolve into policemen's pockets in the dim-lit streets.
As the present limit on the Blood Alcohol Content (BAC) cannot accommodate even a bottle of beer, there is a demand to set a slightly higher limit, but it has few takers, given that Bengaluru records three deaths and scores of non-fatal accidents a day in road mishaps.
Having failed to get more licences to distribute in the last 24 years, the excise department recently came up with a proposal to give an additional 1,750 licences based on the recent population figures. It has the backing of both excise minister Manohar Tahsildar and chief minister Siddaramaiah.
But with the combative BS Yeddyurappa recently taking over as the state BJP president, whether Siddaramaiah will have the nerve to take such a controversial decision is a moot point.
More in Catch - In brief: the history of India's flirtation with liquor bans
Crime figures slide 27 per cent in Bihar since ban on liquor