Bengal suffers fund crunch for flood relief, Mamata questions PM why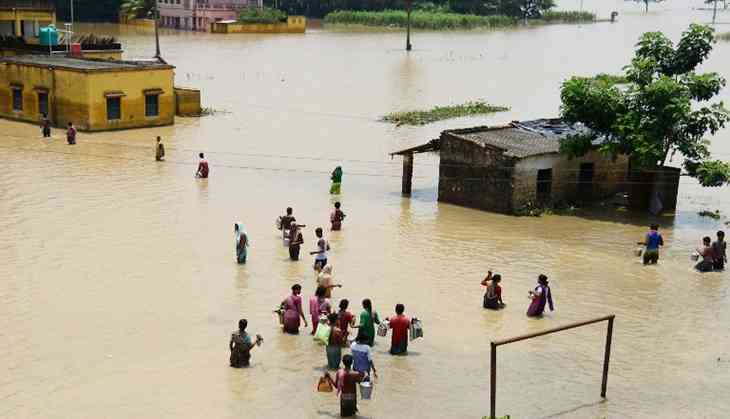 First, on Thursday, West Bengal Chief Minister Mamata Banerjee went on record to claim that the Centre had failed to provide relief funds for the flood-affected in the state.
The next day, state chief secretary Malay De met officials of the National Disaster Management Authority (NDMA), and urged them to release funds.
Thirteen districts of West Bengal have been affected by floods – Murshidabad, Nadia, North 24 Parganas, South 24 Parganas, Howrah, Hooghly, East Burdwan, Birbhum, Bankura, Purulia, Jhargram, West Midnapore and East Midnapore.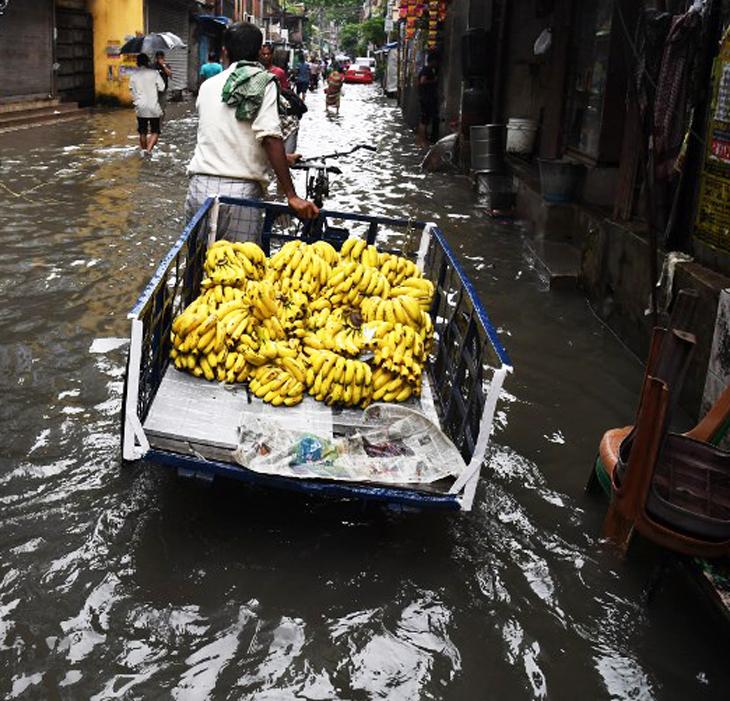 Around 50 people have so far lost their lives in the Bengal floods (AFP photo)
Around 50 people have so far lost their lives, and according to government figures, about 11,974 hectares of land under paddy cultivation, and 23,096 hectare under vegetable cultivation, has been inundated.
Banerjee had questioned the lack of funds for Bengal, and questioned why Prime Minister Narendra Modi could provide Rs 500 crore to Gujarat and Rs 2,000 crore for the recurring flood problems in the Northeastern states of Assam, Nagaland, Manipur and Arunachal Pradesh, and nothing for her state.
Deaf ears
According to sources, the state government had already sent four letters to the NDMA to provide funds, but there was no response. They said CM Banerjee was set to appeal to the Prime Minister's Office again for releasing funds.
State government officials also claimed that the Centre had stopping providing assistance to West Bengal under central schemes like MNREGA and JNNURM in the last financial year, 2015-16. The CM's office has also sent letters to the Centre not to stop the flow of funds, but these pleas have fallen on deaf ears.
Purnendu Bose, state agriculture minister, said: "We have already urged the Centre to provide funds. After the chief secretary returns from New Delhi, we will sit with him and discuss how to solve this crisis."
Advisory to farmers
The state government has also issued an advisory to all farmers – that they need to inform the district administration about the condition of their land after water recedes. District administrations will provide necessary financial help to the farmers for them to grow crops again.
The state government has already taken a World Bank-sponsored project worth Rs 1,800 crore to reform the lower basin of theDamodar river, desilt the state's rivers, and increase the water holding capacity of several dams.