Bengal scoffs at UGC circular on mandatory viewing of Modi's speech for students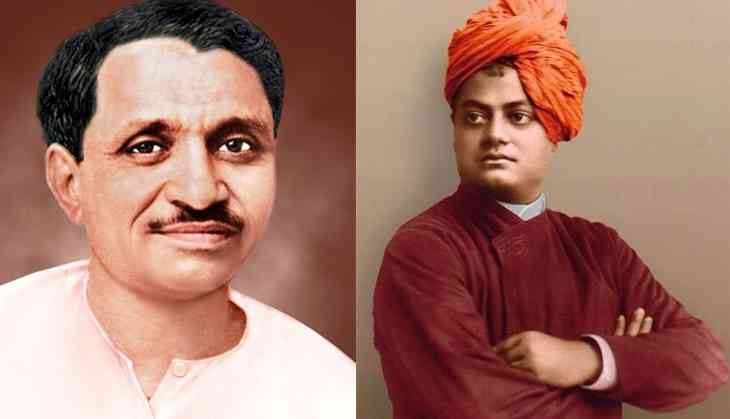 The West Bengal government has again locked horns with the Centre. This time it's over a University Grants Commission (UGC) circular which has instructed all state-run universities to make arrangements for students to access Narendra Modi's address on the joint occasion of the birth centenary celebration of Deen Dayal Upadhyay and the 125th anniversary of Swami Vivekananda's address at the Chicago World Parliament of Religions on 11 September.
The circular, sent on 7 September by Prof Virander Singh Chauhan, the acting chairman of UGC, reportedly asks close to 40,000 higher-education institutions to install projectors or televisions sets to broadcast the speech.
Allegations of saffronisation
Modi is scheduled to make his address at 10.30 am from New Delhi. The objective is to remind students about the relevance and significance of Swami Vivekananda 's teachings in the backdrop of today's milieu.
The event, titled 'Young lndia, New lndia – A Resurgent Nation: from Sankalp to Siddhi', has been organised by the Deendayal Research Institute with support from the culture ministry, as part of the Deendayal Upadhyaya centenary celebrations, which end on 25 September.
"This is an attempt by the BJP government to saffronise educational institutes. How can the Centre send a circular to state-run universities and bypass the state government? Moreover, the Centre cannot force students to attend the address," says state parliamentary affairs minister Partha Chatterjee.
According to Chatterjee, state-run universities have to take permission from the state government to implement any policy and this is another attempt to destroy the federal structure of the state.
"Swami Vivekanada's birth anniversary is celebrated on 12 January. If the Prime Minister wants to address the nation on Swami Vivekananda's birthday, then he should address the nation on 12 January instead of organising a joint address on 11 September," says Chatterjee.
A 'privilege'
According to BJP national secretary Rahul Sinha, students would be "privileged" to get to hear Modi's speech. "Trinamool Congress government's policy is to oppose all initiatives taken by BJP. We feel that UGC has not done anything wrong," he said.
This is not the first time that the Centre and West Bengal have had a war of words over disturbing the federal structure of India. It is likely not the last.