Bengal budget on Friday, last year's ambitious e-classrooms scheme yet to take off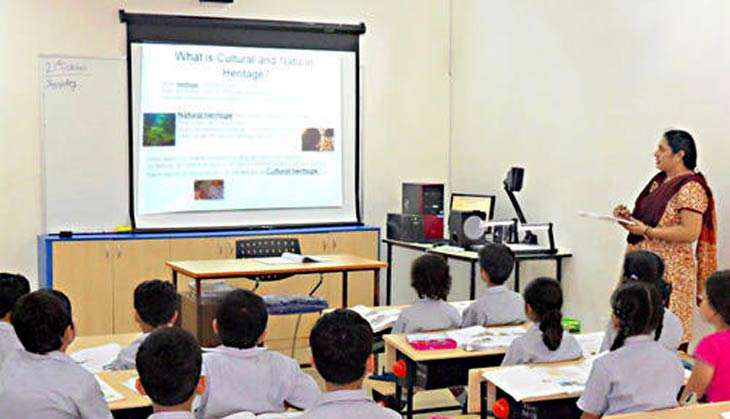 The West Bengal government is set to present its budget for 2017-18 in the state Assembly on Friday.
It's expected that finance minister Amit Mitra's budget will pump more funds into the unorganised sectors, which have been hit hard by demonetisation. In addition, social schemes and micro, small and medium enterprises are also likely to get a boost.
However, the state government's much-hyped project to start e-classrooms in rural schools, colleges and universities looks unlikely to get underway anytime soon.
Why the scheme failed to get off the ground
After the Mamata Banerjee-led Trinamool Congress government assumed office for its second term, Mitra announced in his first budget speech, in June 2016, that e-classrooms with high-speed internet facilities would be launched in 732 state-aided universities and government colleges, and at 2,000 secondary and higher secondary schools in the remotest districts. Mitra had allotted around Rs 1,000 crore for the scheme.
But senior officials of the state government say that work for selecting the schools, colleges and universities has not been completed yet. In addition, they say it would be difficult to provide high-speed internet to many schools, as there's a lack of infrastructure.
Around 1,000 schools were identified in the Bankura, Birbhum, South and North Dinajpur and West and East Midnapore districts. However, they are in no way ready to receive internet facilities.
It's not as though Mitra had not foreseen this - in fact, he had said in his budget speech that these renovations would be completed and classrooms made operational by November 2016. But the work hasn't even started yet.
A senior official, on the condition of anonymity, added that most agencies shy away from participating in the tendering process for such projects. This is why the state government has decided to again give fresh advertisements, so that interested parties can participate in the process.
Other schemes expected to get a boost
Sources in the state finance department say that this year, apart from the extra funding for social schemes and the e-classroom project, the government will give try not to increase the state tax burden, so that the common people are not affected.
Moreover many new pro-people schemes are likely to be declared for diamond workers, leather factory workers etc., as they have been affected badly due to demonetisation.
In 2016-17, the state government proposed to spend Rs 3,000 crore on upgrading healthcare facilities, i.e. around Rs 483 crore less than the amount spent in 2015-16. However, the allocation for child welfare was been raised to Rs 3,147 crore (compared to Rs 2,439 crore spent the previous year), and for women's development to Rs 1,000 crore (from Rs 780 crore spent the previous year).
TMC MP Saugata Ray said: "We believe in pro-people policies, and the upcoming budget will show it. The people of West Bengal are waiting for tomorrow's budget, and I hope that the budget won't disappoint the people."
Edited by Shreyas Sharma