Bastar man crucified, shot. He shared his name with Maoist commander
Having a namesake in Chhattisgarh's Maoist-affected Bastar can be a deadly affair.
Many Adivasis have paid the price for sharing the name with someone on the police hit list.
Situ Hemla was recently crucified by security forces in Bijapur district's Gangaloor region for sharing a name with a dreaded Maoist insurgent.
He has spent most of his life working in the fields at his village Palnar. But, his misfortune emanated from the fact that an influential Maoist commander in the area bears the same name as he does.
Much like Situ Hemla, Madkam Hidme, a resident of Gompad region in Sukma district, was also recently gunned down, allegedly by security forces.
A woman with the same name was a witness in a petition filed by social activist Himanshu Kumar before the Supreme Court.
The arrest
Hemla's wife Lakshmi wonders how her husband lived with his family and toiled hard in the fields like any other ordinary man of the village if he was actually supposed to be a dreaded insurgent.
The calamity struck her family on the morning of 5 July. Lakshmi was working in the fields with Hemla. Her mother-in-law Somali was accompanying them.
According to Lakshmi, suddenly security jawans arrived on the scene. Some men who had their faces covered were also part of their team.
These men were constantly shouting, "Yehi hai Situ Hemla...Situ Hemla (He is Situ Hemla..Situ Hemla)".
Before Lakshmi could understand anything, Hemla was handcuffed and taken into the jungle. His mother Somali was attacked with rifle butts when she tried to intervene.
A terrified Lakshmi gathered the villagers and went to the nearby Cherpal police post as well as to the Gangaloor police station. She was curtly told at both the places that Hemla will have to die if he was a Maoist.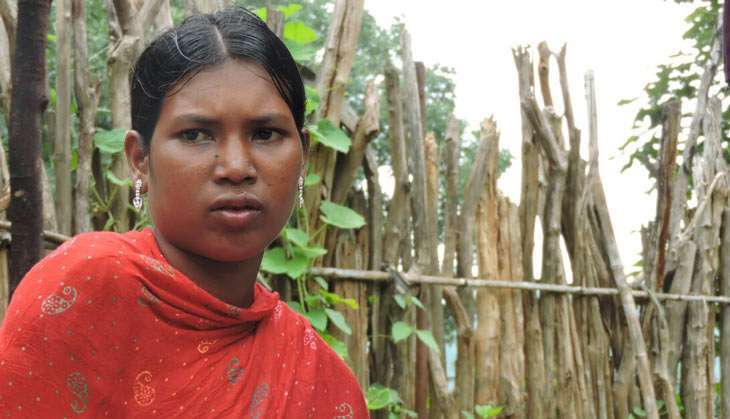 Rajkumar Soni
The killing
Soon after the incident, senior Bijapur police officials claimed Situ Hemla, the 'hardcore Maoist', had died in an encounter.
Lakshmi and Somali claim they found Hemla's dead body hanging from a tree with hands and feet nailed to it with thick spikes. It looked like Situ was crucified before being shot down.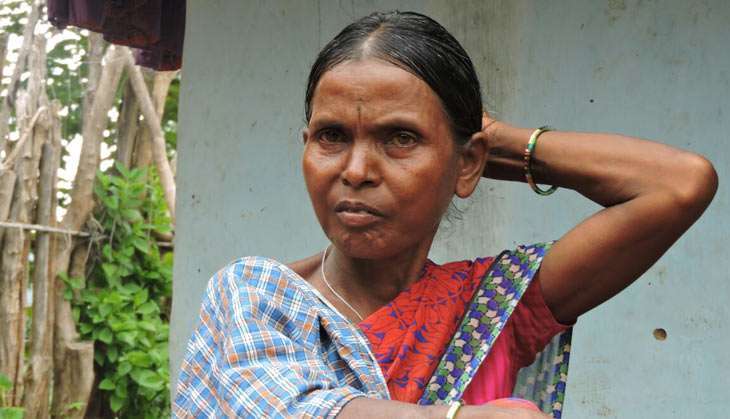 Rajkumar Soni
The threats
Social activists Rinchin, Shalini Gera and Shivani Taneja visited Palnar village after the incident. They found the atrocities by state forces have sharply risen in recent times.
The locals reportedly complained how Budhri Bai, an old woman from the village, was recently brutally beaten up by security jawans.
She was forced to do sit-ups with her hands holding her ears. A jawan allegedly opened his trousers in front of Budhri and threatened to rape her daughter.
Budhri had to run out of the village along with her daughter.
These social activists allege the security forces have been given a free hand to violate human rights and the government is maintaining silence.
But CRPF, of course, have their own story to tell.
"There was no mistake on the part of the police. Situ was a Maoist and was killed in an encounter," said KL Dhruv (SP, Bijapur).
Edited by Jhinuk Sen
Also Read: AGNI Vs PANI in Maoist-affected Bastar: has Salwa Judum returned?
Also Read: CRPF raising special tribals-only battalion for Chhattisgarh's Maoist areas
Also Read: Soni Sori cries foul over Chhattisgarh 'encounter' of woman 'Maoist'; alleges rape coverup
Also Read: Top Maoist with Rs 25 lakh reward on his head surrenders in Jharkhand