'Bangla' too similar to Bangladesh: MEA strikes down Bengal's name change proposal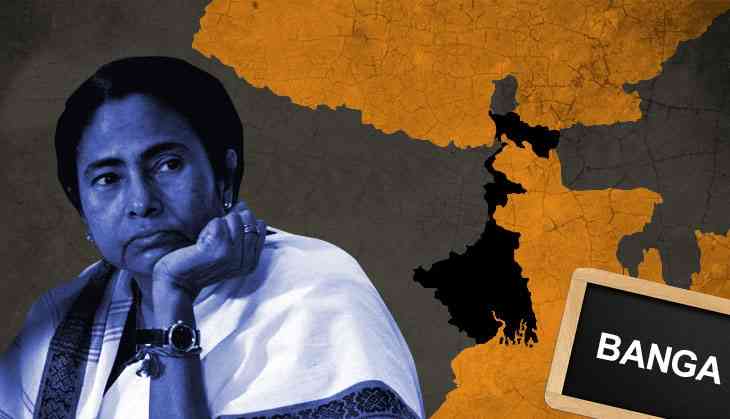 The Ministry of External Affairs (MEA) as well as the Union Ministry of Home Affairs (MHA) have objected to the West Bengal Assembly's move to rename the state. Mamata Banerjee's government, however, has not lost hope.
The Assembly last year passed a resolution to rename the state to Bangla (in Bengali), Bengal (in English) and Bangal (in Hindi). But The MEA recently wrote to the state government, saying 'Bangla' would be too similar to neighbouring 'Bangladesh'.
The state government doesn't seem to agree to that though. Some state government officials pointed out that since the English name would be 'Bengal' there should not be any cause of confusion.
"We will write two separate letters to both MHA and MEA, urging them to reconsider," a senior official said.
'Banga' is another option that could be considered, some officials pointed out.
Political malice?
"We feel the Centre rejected our proposal out of political vindictiveness," West Bengal Parliamentary Affairs Minister Partha Chatterjee said. "We will appeal for a reconsideration," he added. .
Be that as it may, the state unit of the Bharatiya Janata Party (BJP), however, claims the Centre cannot bypass the diplomatic confusions that would prevail if the proposal is carried out.
"We opposed the name change when it was passed in the Assembly and believe there is no reason for such a change," Dilip Ghosh, BJP state president, said.
This time the party seems to be on the same page with the Left. "When we opposed the proposal, the CM called it a "historic blunder". We want to see whether the Centre can remain firm with its stand," CPI (M) leader Sujan Chakraborty said.

Last August, when the resolution was moved, CM Banerjee said whenever she was invited at meetings of all states, West Bengal's turn would come at the end, due to alphabetical lists. By then officials run out of energy to hear the state's grievances.
Notably, In 2011 too, after Trinamool came to power, Banerjee sent a proposal to the UPA government for renaming West Bengal as Paschim Bango, but it was also turned down.