Anti-corruption cops search DCW office, Maliwal alleges foul play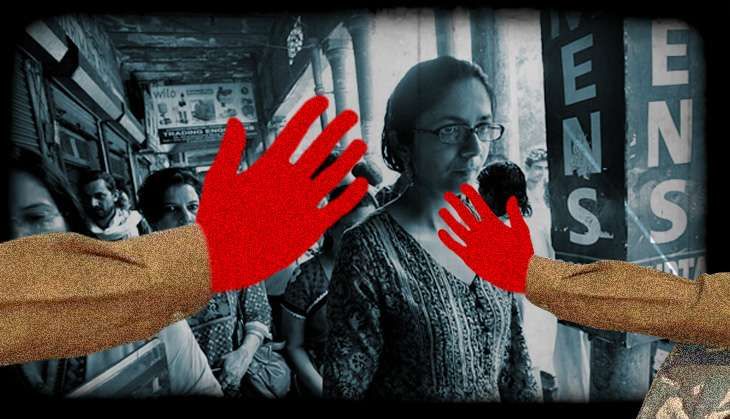 On Thursday, 18 August, the Anti-Corruption Bureau of the Delhi Police on Thursday carried out a search at the Delhi Commission for Women (DCW) office at Vigyan Bhawan. DCW officials, including chairperson Swati Maliwal, labelled the operation a 'raid'.
According to DCW officials, the search was conducted on the basis of a complaint filed by ex-DCW chief Barkha Shukla Singh. Singh had apparently, in a written complaint, said the incumbent president, Maliwal, was practicing 'nepotism and favouritism' in appointments, and countermanding rules for recruitment.
DCW officials said the cops searched the entire office premises, and all files were perused.
Delhi Police spokesperson Rajan Bhagat refused to comment on the matter, and the Anti-Corruption Bureau did not respond to queries from Catch.
There was a funny moment too, when DCW officials tied rakhis to anti-corruption cops conducting the search.
Maliwal's attack
Later, at a press conference, Maliwal said: "Barkha Singh, in her DCW tenure of nine years, did only one case. I've done over 400 cases, 50 recommendations in 50 visits. Is the attack on me for doing work? Why did she not work? Why is it that no one questioned when Barkha was drawing salary as an MLA and as the chairperson of DCW?"
She also tweeted: "We are the only ones raising issues of increasing child rapes, high level committee, victim compensation fund etc with government. Is this our fault?"
We are the only ones raising issues of increasing child rapes, high level committee, victim compensation fund etc with govt. Thats r fault?

— Swati Maliwal (@SwatiJaiHind) August 18, 2016
Delhi Chief Minister Arvind Kejriwal, in his tweet, lashed out against Prime Minister Narendra Modi for 'not even sparing the women's commission'.
इतना अच्छा काम करने वाले DCW को भी मोदी जी ने नहीं बख़्शा। ये बहुत बुरा किया मोदी जी ने। https://t.co/mHw8GBHxEP

— Arvind Kejriwal (@ArvindKejriwal) August 18, 2016
Singh's allegations
In her complaint, Singh had named people who had, according to her, been appointed without requisite credentials, and were drawing money from the Delhi's government exchequer.
But Maliwal defended the appointments: "The most recent recruitment by DCW was of three acid attack victims and two orphans from Nari Niketan (NGO). All procedures and rules have been followed."
Maliwal added the increase in staff from 42 to 80 under her tenure is because of the substantial increase in workload.
"We get 500 complaints everyday, I don't think a staff of 80 is too much," she said. "This is the first time DCW is working since its inception."
Other complaints
Singh isn't the only one to have complained against the DCW. Omesh Sehgal, former chief secretary of Delhi, and Leader of the Opposition Vijender Gupta had also filed complaints last month with the anti-corruption bureau against the DCW over the appointments.
Their allegation was that DCW was appointing AAP volunteers and supporters, and Gupta said the appointments were nothing but a scam, since many AAP supporters were drawing salaries.
However, a sexual harassment case was filed early last month against Sehgal himself.
Edited by Shreyas Sharma
More in Catch
Battle of the DCW chiefs: Swati Maliwal's 147 cases record puts Barkha's solitary case to shame
Complaint filed against DCW chief Swati Maliwal for allegedly misusing her position
DCW chief Swati Maliwal reacts sharply after FIR is lodged against her for revealing rape victim's identity