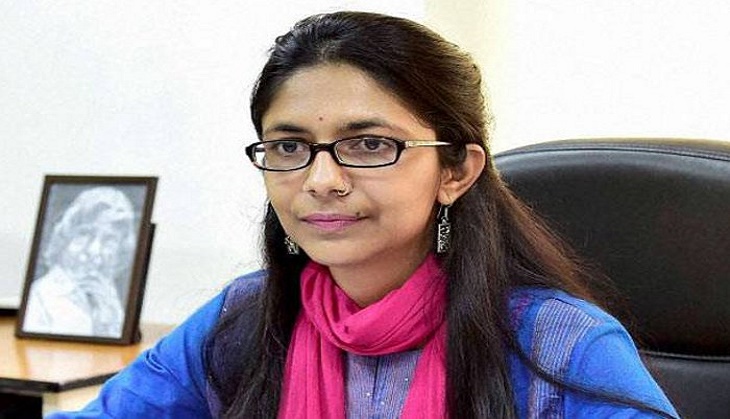 An FIR was lodged today against Delhi Commission for Women (DCW) chief Swati Maliwal for allegedly naming a rape victim in a notice sent to the Delhi Police and shared with media organisations.
"A case was registered against Maliwal for revealing the name of the Burari rape victim under Section 228(a) (disclosure of identity of the victim of certain offences) of IPC, at the Burari police station on a complaint by the concerned SHO," said a police officer.
Maliwal has been at the forefront of raising the plight of the victim and criticised Delhi Police for not arresting the accused. She had also visited the victim on the day the notice was issued by DCW to the SHO Burari.
In December last year, an FIR was registered against the main accused Shiv Shankar, a neighbour of the victim, at Burari police station under Sections 363, 376 IPC and provisions of POCSO Act. He was arrested by the police on 27 December.
However, the accused was given bail as the victim retracted her allegations against the accused before a magistrate.
Meanwhile, police filed a charge sheet in the case in May, and a day before the victim was to give her statement in the court on 16 May, she was again allegedly kidnapped from her house following which, another FIR was registered.
Later, it was alleged by the victim that she was kidnapped by the maternal aunt of the main accused and during confinement, she was raped several times a day by Shivshankar. Her hands and feet were tied and was refused any food during the period.
The victim had also alleged that Shivshankar along with his maternal aunt and uncle forcefed her a corrosive substance mixed in a soft drink. It was also mentioned in a complaint by the victim's father in Burari police station on 15 July.
Following the DCW notice to the Burari SHO, the accused was arrested by the police in the second FIR on 22 July.
Following the FIR, the DCW chief reacted sharply and expressed her anger on micro-blogging site Twitter in a series of tweets. Here's what she said:
DCW issues Notice to PS Burari for role in 14 year old girls case. 2 days later Delhi Police registers baseless FIR against me. Vendetta?

— Swati Maliwal (@SwatiJaiHind) July 26, 2016
My fault: Raised questions on failure of Delhi Police in protecting 14 year old girl. Will raise more issues. Not scared of FIR. Jai Hind

— Swati Maliwal (@SwatiJaiHind) July 26, 2016
Firstly, not released name of victim. Instead ensured proper medical care in Pvt Hospital. Police arrested accused only after DCW Notice.

— Swati Maliwal (@SwatiJaiHind) July 26, 2016
Also, why shud rape victim hide her identity? Shouldn't rapists be hiding? Is it the shame of a victim that she was subjected to cruelty?

— Swati Maliwal (@SwatiJaiHind) July 26, 2016
मैंने निर्भया के लिए लाठी खायी है। मेरा हर पल और कोई निर्भया न हो ये सुनिश्चित करने में लगता है। मैं आंदोलनकारी हूँ। किसी FIR से नहीं डरती।

— Swati Maliwal (@SwatiJaiHind) July 26, 2016
-with inputs from PTI