After viral soldier videos, Army Chief Rawat says don't go to social media, come to me
Catch Team
| Updated on: 13 January 2017, 23:02 IST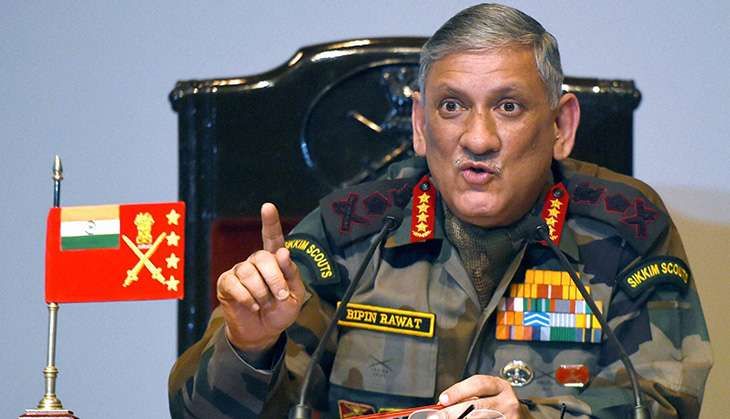 The impact of selfie videos uploaded on social media by paramilitary soldiers could be gauged from the speech made by Indian Army chief General Bipin Rawat.
In his speech, Gen Rawat asked all Army personnel to approach him directly to share grievances. In an unprecedented move, the Chief of Army set up a grievance and suggestions redressal mechanism in the force headquarters.
Anyone in the Army with any complaint or suggestion can now send their observations with the hope that it will remain discreet and will reach the chief directly.
A welcome move
This announcement by Gen Rawat is a welcome move and an admission about widespread discontent in the forces.
Whether it is about confusion over One Rank One Pension scheme, over pay parity with their civilian counterparts or among senior rungs of the army over selection of the army chief.
Also read - Dal with just haldi, salt and burnt chapatis: BSF constable shoots a day in his life
Gen Rawat, while speaking of many other issues, used the opportunity of his annual address to pre-empt a selfie video being shot by an Army jawan, given that more videos are surfacing from various paramilitary wings every day since BSF's Tej Bahadur Yadav uploaded a video claiming lack of adequate food and corruption on part of his seniors.
"I reach out to rank and file in the army. If anyone has any grievance of whatever nature...I have set up an excellent grievance redressal mechanism...whatever ...you... wish to write will reach me directly," the General said.
Border issues
The other significant statement made by the Army chief was about the 'proxy war' being fought with India and attempts being made to tear apart the secular fabric of the nation.
"There are challenges along our border... I think we have to be concerned about the proxy war, terrorism and insurgency, that are affecting the secular fabric of our nation. We have to ensure that we deny space to people who're attempting to disrupt the harmony among people of nation."
Apart from the 'proxy war', the heat along the border and in the Valley through the conventional means isn't over either, Rawat claimed.
"Infiltration attempts are being regularly made, the day before yesterday two terrorists were killed along the Line of Control in Poonch."
While addressing his first press conference, the general also said that another round of 'surgical strikes' could not be ruled out.
"Surgical strikes were a demonstration of what we can do if situation warrants. Will do it again if needed," Rawat said.
He added, "In the recent time the ceasefire violations have come down but if not then, we may resort for such surgical strikes again."
Rawat also claimed that Pakistan military authorities would release Indian soldier Chandu Chavan, who was said to have 'inadvertently strayed' across the border on 30 September last year.
"Pak has given assurance that he is with them. There are procedures in soldier repatriations and it will be followed," he said.
More in Catch - Not just BSF jawan, now CRPF man also alleges lack of amenities for India's forces
2016 was bad for India's defence. Armed forces' morale at all-time low