After 10% quota bill, Modi-led govt will soon to provide direct benefit transfers to poor and farmers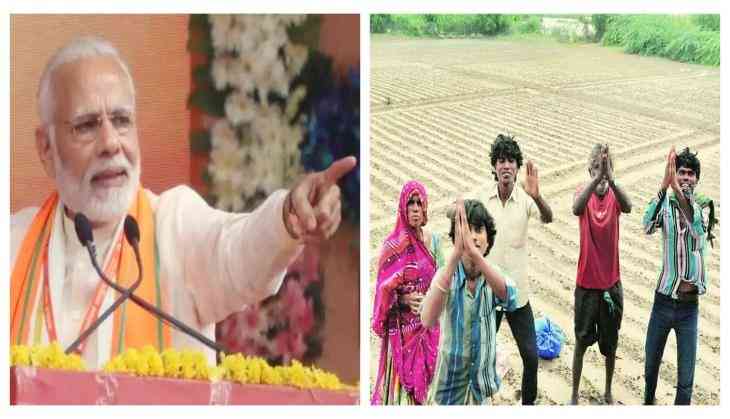 After passing 10% quota bill for the general category poor in jobs and education, now Modi-led government is focussing for providing the direct benefit transfers to those people who are below poverty line (BPL) through a universal basic income (UBI) and also for the farmers through direct investment support.
As per the reports of indianexpress.com, the government likely to announce a UBI of Rs 2,500 per month to those families who comes under the BPL category. The amount will be directly transferred to this section while other benefits like food and LPG subsidy to them, the source said.
With this UBI dole, it is expected to take the nutritional requirements of a family of five in rural areas while one-third requirement of those who make the urban poor.
There are the expectations that the Modi-led government likely to make a budget of around Rs 32,000 crore for April-June 2019.
However, there is no calculation that how many people will be benefited, however, it completely depends on the funds that the Reserve Bank of India will transfer to the national exchequer.
Reportedly, Indian population who comes under the below poverty line are estimated to be 27.5 per cent.
For Farmers, whose population in India is almost 47 per cent, the government likely to adopt the Telangana's Rythu Bandhu scheme. Under this scheme, farmers will get the land less than an acre at Rs 4,000 per acre or depending upon their land's size for each of the two cropping session i.e. Rabi and Kharif.
Watch Video:
Also read: Reservation Bill: Lok Sabha passed 10 per cent quota for poorer section among general category aspirants