ADAG and L&T struggling for funds, may lose P75I submarine project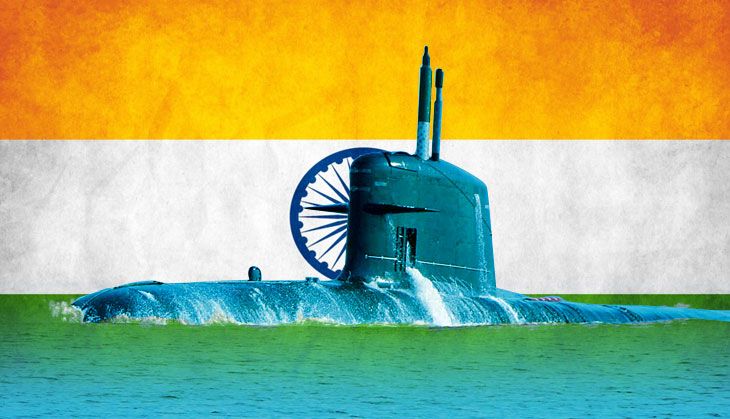 The 'Make in India' initiative is supposed to be a way for the government to boost the manufacturing sector by giving incentives to industrialists. However, in the defence sector, it seems to be doing just the opposite.
In early 2015, four shipyards were identified by a team comprising bureaucrats and navy officials capable of building submarines under the Project 75 India. Of these, two were private shipyards, which now say they may have problems building them owing to a lack of cash required to invest in submarine-building infrastructure.
Both these shipyards now run the risk of attracting the negative attention of the Ministry of Defence (MoD), and may lose the opportunity.
Also read:The lowdown on Project 75: India's scorpene submarines, four years behind schedule
Surprising lack of funds
This may sound odd, considering that one of the shipyards, Pipavav, is now owned by the Anil Dhirubhai Ambani Group, while the other is helmed by Larsen & Toubro, a company with solid credentials. However, neither have the necessary Rs 2,000-3,000 crore ready funds to build the necessary infrastructure.
Sources say both the owners are privately saying they'll put in the cash when they finally get contracts to build one each of the conventional submarines.
In case of ADAG, sources say it is "overextended on institutional funding" and may have trouble in raising more debt.
What is the P75I programme?
A follow-on series of the Scorpene submarines under construction, the P75I was conceived according to the 30-year submarine plan that would take the fleet to 24 conventional submarines by 2028.
Though the plan was ready by 1994, it got the government's approval in 1998.
The six submarines are meant to have all state-of-the-art technology, like brand new anti-ship/land attack missiles that are both vertical and tube-launched.
They are also going to have Air Independent Propulsion (AIP), which is the latest technology available for stealth operations. This means they will stay underwater for almost as long as nuclear submarines.
Plus, they create less 'noise'. In case of submarines, it is 'cavitation' sounds; besides even sounds made inside the vessel. They will also be built on modular technology.
Retired commodore Anil Jai Singh, vice-president of the Indian Maritime Foundation and a former Pipavav official said: "I believe that there will be strong 'Make in India' condition employed. The DRDO is almost ready to launch its AIP solutions. There are indications it will be putting it out in September this year."
Part of the missile arsenal will also be of Indian origin. "Brahmos Aerospace is working on a long-range land attack missile. The main anti-ship missile could be Exocet or Scalp (a brand new cruise missile, also of French origin)," Cde Singh said.
Also read: Agusta fallout: New made-in-India submarines have no weapons
Inordinate delays
The P75I is delayed in its very inception. The current problem is with the 'strategic partner', who needs to be identified.
Also read: No shot in the arm: why the new Defence Procurement Policy doesn't cut it
While the Strategic Partnership Programme is under preparation, it will still have to be approved by the Defence Acquisition Council (DAC) and the Cabinet Committee on Security (CCS).
The old Request for Information was circulated with four possible strategic partners - DCNS, Navantia, HDW and the Russians.
However, the process of issuing a Request for Proposal is still hanging fire.
Edited by Shreyas Sharma
Also read: Is Smriti Irani's Sainik School push an effort to militarise kids?