Activists laud AIMPLB's move to set up women's wing, toll free number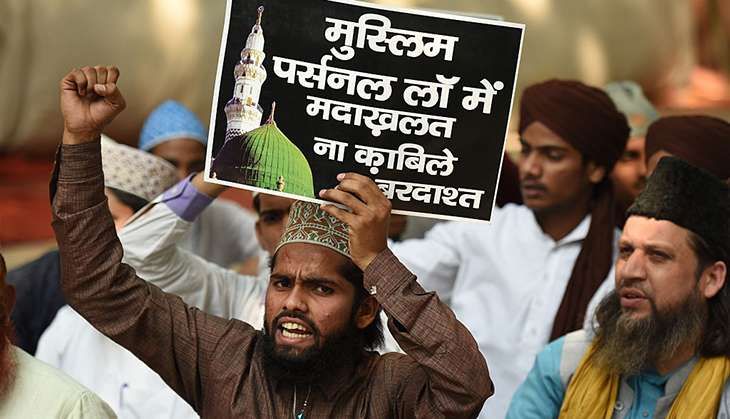 The All India Muslim Personal Law Board's decision to form a women's wing and set up a toll free number to counsel "Muslim women in distress" has been lauded by several activists. The number goes operation from 1 December.
AIMPLB member Asma Zehra informed that to be begin with counseling will be "conducted in Urdu and English", although the plan is to eventually "introduce counseling in eight languages". "Local interpreters will also be recruited to enable more Muslim women to share their concerns."
Also Read: What exactly is the Uniform Civil Code in India? Here's your guide
The activists say these measures will help address the concerns of Muslim women about thorny issues such as triple talaq and the proposed Uniform Civil Code.
"Setting up a women's wing of the AIMPLB will enable Muslim women to share their problems," says the activist Miratun Nahar.
According to the AIMPLB, its women's wing has started functioning and has already received support from "around 10 crore women, who have expressed support for the personal law and opposed implementation of the UCC".
Ruby Sain, who heads the sociology department at Jadavpur University, feels there are "many issues that Muslim women do not want to discuss openly and the women's wing will help them to come forward and share their concerns".
Also Read: Propaganda & women's rights: the debates on social media about triple talaq
Indeed, not just the AIMPLB, the government too must "feel the pulse" of Muslim women before making a move on the Uniform Civil Code, Sain says.
Prof Nandini Chakraborty, who teaches International Relations at Jadavpur University, echoes the sentiment. "The government's intention to abolish triple talaq and implement the UCC is welcome, but before taking any such decision, Muslim women should be taken into confidence."
Sunanda Mukherjee, chairperson of the West Bengal Commission for Women, says, "The toll free number will help Muslim women consult counselors before taking any decision on talaq and such issues."
Meanwhile, the AIMPLB's opposition to the proposed UCC is shared by the ruling Trinamool Congress in Bengal, which has filed an affidavit in the Supreme Court explaining its position.
Also Read: Uniform Civil Code: forced majoritarianism or voluntary reform?