A different Holi: Pictures from Punjab's Hola Mohalla Festival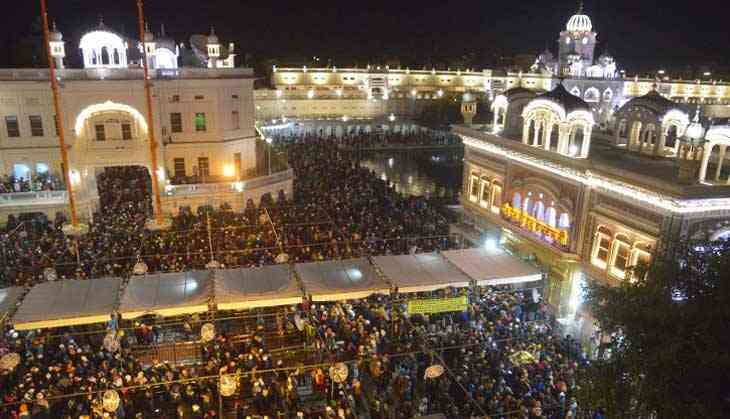 Hola Mohalla Festival 2017 ( AFP PHOTO / NARINDER NANU)
Thousands of devotees paid their obeisance at Anandpur Sahib, Takhat Sri Kesgarh Sahib, and Kiratpur Sahib to mark Hola Mohalla festival over the weekend. The festival dates back to the 18th century, when Guru Gobind Singh, the tenth Sikh guru, created an occasion for Sikhs to show their martial arts skills and host mock battles.
Holi is also celebrated during the festival. Hundreds of Nihang Sikhs assemble and perform Gatka martial arts, wearing huge turbans with religious symbols. They belong to the Khalsa Army and are distinctively set apart by their blue robes and orange turbans with sashes that give them a dignified look. Horse riding stunts were also displayed by Nihangs to show their combat skills.
Another aspect of this festival is the community kitchen in the form of "langars". Tourists and visitors are offered traditional meal irrespective of their caste and creed.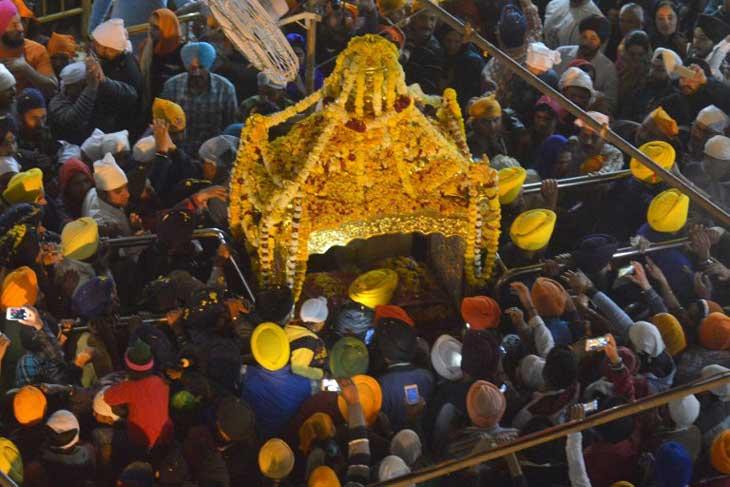 Sikh devotees spray perfume on the Palki Sahib, which carries the Guru Garnth Sahib (Sikh holy books) to mark 'Hola Mohalla' in a procession from the Golden Temple to Sri Akal Takhat Sahib in Amritsar on March 13, 2017. ( AFP PHOTO / NARINDER NANU)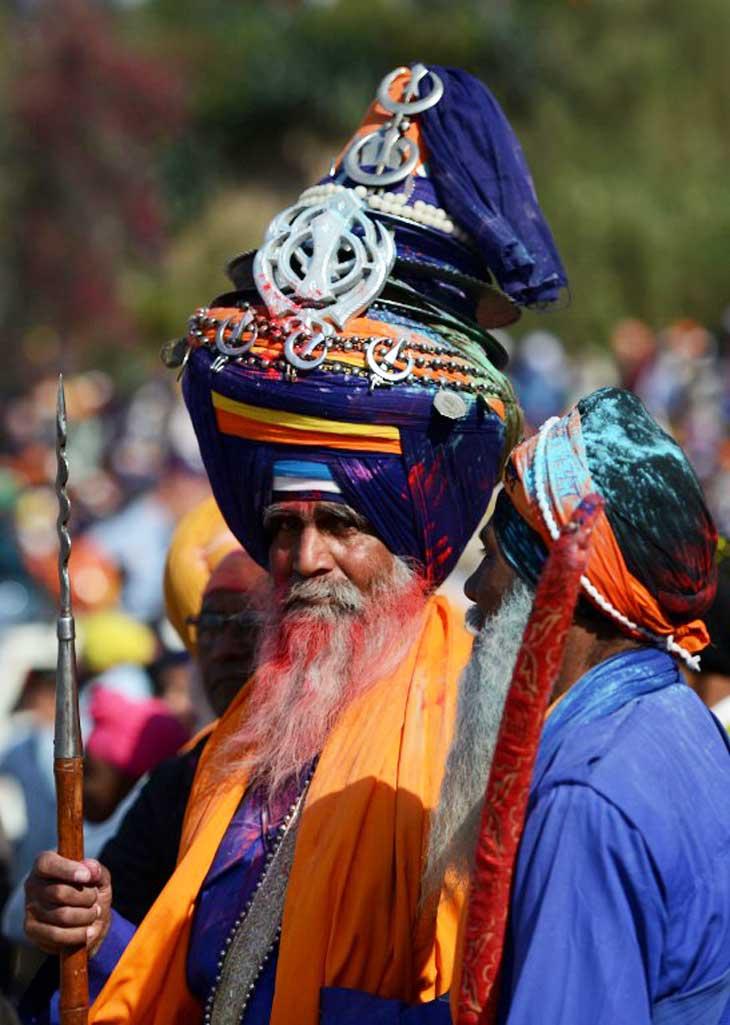 A Nihang, a Sikh men who belongs to the armed Sikh order, looks on during the Hola Mohalla festival in Anandpur Sahib on March 13, 2017. Hola Mohalla is a Sikh festival that takes place in the month of March on the day following Holi, the festival of colours. (AFP PHOTO / Money SHARMA)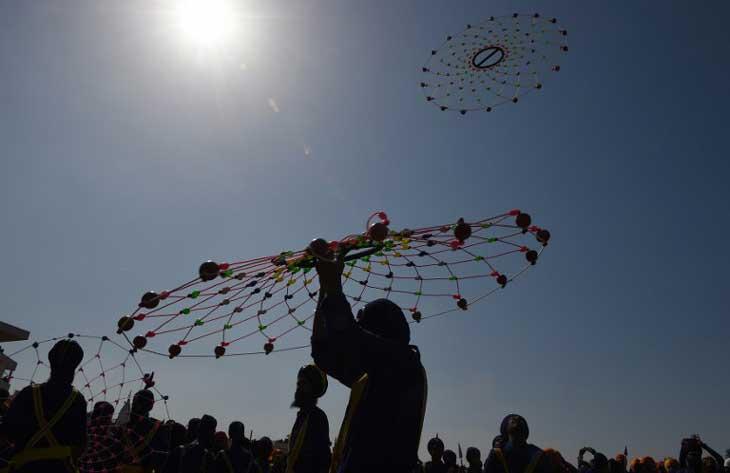 A Nihang, a Sikh man who belongs to the armed Sikh order, performs 'Gatka' an ancient form of Sikh martial art during the Hola Mohalla festival in Anandpur Sahib on March 13, 2017. (AFP PHOTO / Money SHARMA)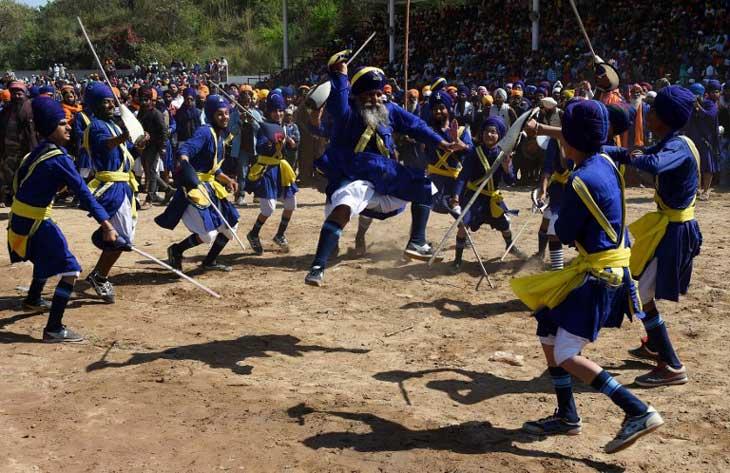 Nihangs, Sikh men who belong to the armed Sikh order, perform 'Gatka' an ancient form of Sikh martial art during the Hola Mohalla festival in Anandpur Sahib on March 13, 2017. (AFP PHOTO / Money SHARMA)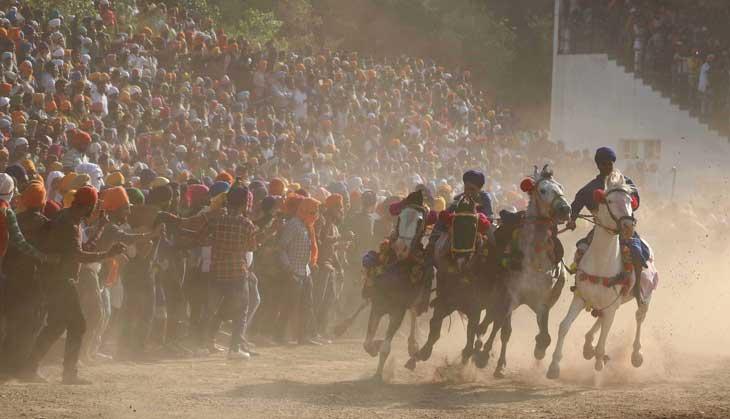 Anandpur Sahib: Nihangs display their horse riding stunts during the last day of Hola Mohalla festival in Anandpur Sahib on Monday. (PTI)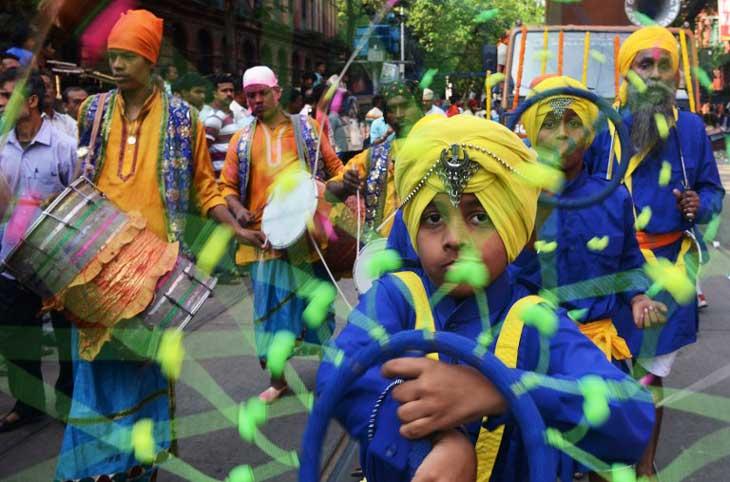 A young Nihang, who belongs to the armed Sikh order, performs 'Gatka' an ancient form of Sikh martial art during the Hola Mohalla festival in Anandpur Sahib on March 14, 2017. (AFP PHOTO / Dibyangshu SARKAR)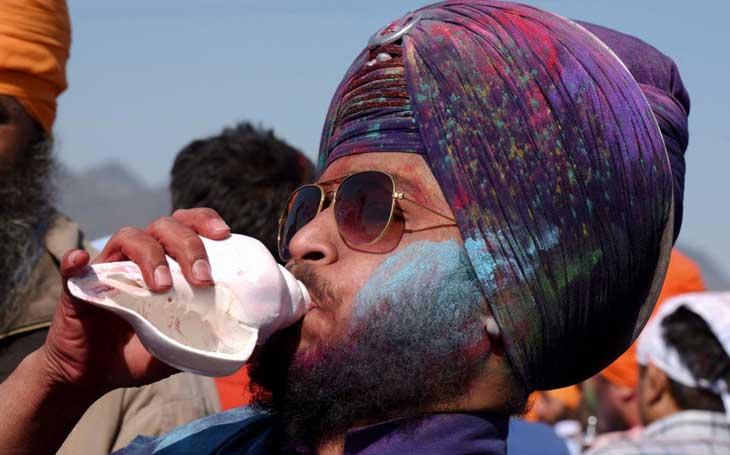 ANANDPUR SAHIB, INDIA - MARCH 13: Nihangs applied colours on each others faces during the Hola Mohalla festival to pay their obiesance at various gurdwaras including Takht Sri Kesgarh Sahib on March 13, 2017 in Anandpur Sahib, India. ( Sanjeev Sharma/Hindustan Times via Getty Images)