5,00,000 Indians died of cancer last year. And more shock figures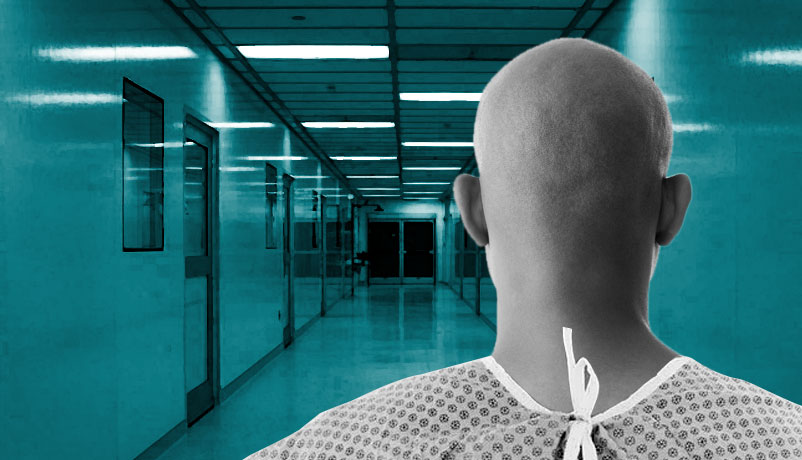 Thursday was the World Cancer Day. It is marked every year to sensitise people on the deadly disease that takes away millions of lives, most of which is preventable.
As Heather Bryant, vice-president, Cancer Control, Canadian Partnership Against Cancer, said, it's an opportunity to examine cancer control strategies; ensure fewer people develop cancer; more people are successfully treated; and there is a better quality of life for people during treatment and beyond.
Significantly, India is located centrally in the fight against cancer as every 13th cancer patient in the world is from India.
Here are a few snapshots of the cancer pandemic and why it matters for us to dedicate a day for the disease:
was the number of estimated cancer cases in India, as of 2015.
This is approximately the population of Navi Mumbai, Maharashtra.

Female cancer cases accounts for about 55% of total cancer incidences.

The estimate is based on time trends in cancer incidence of 1982-2010. Hence, the actual numbers can be much higher

Uttar Pradesh (192,488) and Maharashtra(104,361) lead in absolute numbers, followed by Bihar (101,820), West Bengal (86,628) and Madhya Pradesh (69,918).
Also read: These numbers prove why nuclear weapons could be the scourge of humanity
was the estimated number of people who died from cancer in 2015.
This is nearly the number of people living in Jhansi.

Cancer mortality in India increase 8% from 2012 to 2015.

According to an analysis published in Lancet in 2012, lung and oral cancers are the leading cause of mortality among men while breast and cervical cancer for women.

The study noted that 80% cancer deaths could not be prevented as patient visited a doctor during the terminal stage and age-standardised rate of cancer death was higher among illiterates as against the educated.
Also read: India's 10 year green report card: GHG emissions rose by 40%, CO2 up 60%
The share by which gall bladder cancer among women will increase by 2020, according to the National Health Profile 2015.
This form of cancer will see the sharpest rise in the coming few days according to estimates.
For men, mouth cancer will spike by 19 per cent in the next five years. Overall, India will see a 20 per cent rise in cancer cases by 2020 from 2013-14, and women will be more vulnerable.
According to a study published in the journal Cancer Therapy, cancer is the second most common disease in India and is but responsible for maximum deaths, mostly due to poor prevention methods, diagnosis and treatment.
Causes of cancers are both an unhealthy lifestyle (food habits, population explosion, rapid industrialization) and genetics ( mutations, hormonal and lack of immunity).
was a one-time grant given by the Centre to new Regional Cancer Centres (RCC), under the National Cancer Control Programme.
The Centre gives Rs 3 crore for strengthening existing RCCs - a low amount given the duties and responsibilities of RCC.

There are a total of 25 RCCs in India with the primary objective of providing cancer treatment, spread awareness for early detections, training of health personnel.

NGOs which organise cancer camps to increase awareness are paid only Rs 8,000 per camp.

In 2013-14, the government approved a scheme for improving Tertiary Care Cancer in the country. The plan was to assist 20 state cancer institutes and 50 tertiary care centres, with a funding of Rs 120 crore and Rs 45 crore while the rest would be funded from state resources.

Apart from low funding, another challenge is the availability of doctors. According to media reports, there are only 1,000 trained oncologists in India and the ratio of oncologist to cancer patient is 1:2,000.
Cancer is a global problem. Internationally, a projected 19.3 million cases will take place by 2025. And unfortunately, India will account for heavy share unless emergency steps are taken, from increased funding to higher information campaign.
Also read: Health hazard: In many states, obesity has doubled in the last 10 years
Also read: India sees 1.4 lakh road accident deaths every year. Time for action