3 police firings, 7 deaths: Is Jharkhand govt at war with tribals?
N Kumar
| First published: 24 October 2016, 23:07 IST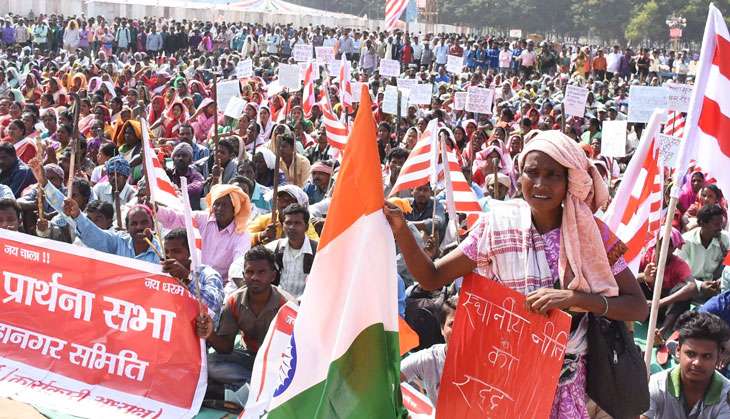 Jharkhand govt at war with tribals (Amit Das )
Jharkhand has been in turmoil for the past three days. The controversy over the killing of an Adivasi activist in police firing during 'Adivasi Aakrosh' rally in Ranchi on 22 October has taken the state by storm.
Parallel rallies
The rally was jointly organised by 42 tribal organisations. Thousands of Adivasis from across Jharkhand had thronged the streets of Ranchi for the event. The Raghubar Das BJP government had drawn a strategy to prevent the rally from being a success. It called for a parallel 'Gramin Vikas Sammelan' on the same day to divert attention from the Adivasi Aakrosh rally.
As it is, Adivasi leaders had been warning the government against the proposed amendments in the Chotanagpur Tenancy Act and Santhal Pargana Tenancy Act (CNT and SPT Acts) as well as the alleged discrimination against tribals in the controversial domicile policy. But instead of addressing these issues, CM Raghubar Das decided to extol the achievements of his government at the HEC ground, in Ranchi.
Also read - Communal politics taking root in Jharkhand. These incidents prove it
Das showered major announcements from the stage at this venue including promising land to two lakh tribals, jobs to 70,000 Adivasi families, beautification of tribal sanctuaries and honorarium to chieftains running the traditional administrative system of the native communities.
Just a day before the tribal congregation, the chief minister's media managers had also roped in several intellectuals to write advertorials in major local newspaper editions praising the government's policies. However, this branding fell flat on its face due to some of the other happenings during the day.
Police action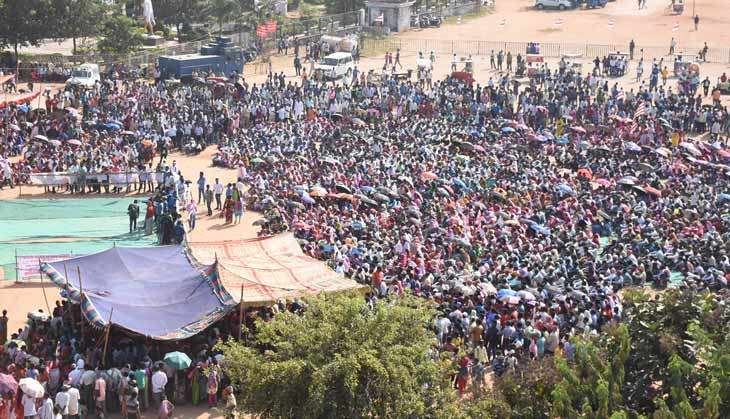 Amit Das
One person was killed and scores of others injured as the police fired upon the angry mob at the Soyko Bazar in Murhu, situated 50 km from Ranchi. The crowd was reportedly going to take part in the 'Aakrosh' rally in the capital.
This came as an embarrassment to the Das government that is already facing flak for the recent police action in Gola and Barkagaon. The police high-handedness in earlier cases was against locals who were protesting industrial projects.
But this time the state has unleashed its might against the tribals who were a part of the statewide demonstration for their rights. There are speculations that the government might be bracing itself for a larger backlash.
The flashpoint