3 dead, several injured as Nagaland erupts over women's quota in local bodies
Catch Team
| Updated on: 11 February 2017, 5:44 IST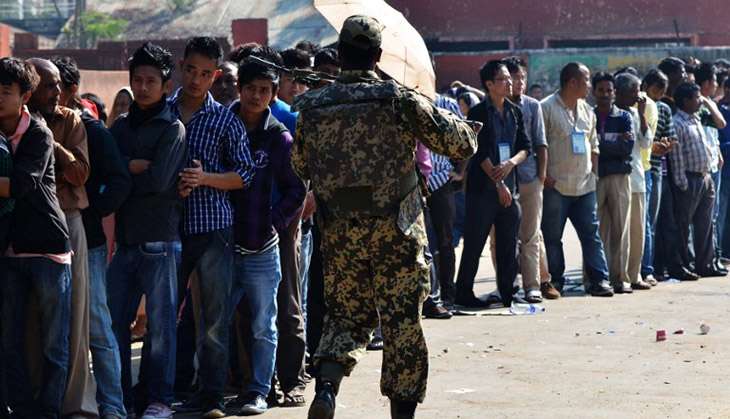 Three people have died and several have been wounded since Tuesday night after police opened fire on protesters in Nagaland's commercial hub Dimapur. The protests had erupted over holding urban local body elections.
Protesters tried to storm chief minister TR Zeliang's private residence even though the police was guarding it like a fortress. While two youth were killed Tuesday night, one succumbed to injuries on Wednesday at a local hospital. Seven protestors also sustained bullet wounds in police firing in Longleng town on Tuesday evening. A senior police officer also sustained head injury as mobs pelted stones during the clashes with the police.
On Wednesday afternoon, protesters began carrying the dead bodies 74 km uphill to Kohima. Apparently, the idea was to lay siege to CM Zeilang's official residence and force him to step down.
The Angami Public Organisation (APO), the apex social body of the Angami Naga tribe, organised a funeral service. The service was held near the MLA junction in the heart of the state capital drawing hundreds of mourners as one of the protesters belonged to the community. The bodies would be kept at the APO Hall.
Sources said the threat to take the bodies to the CM's residence was kept in abeyance till Thursday. However, security forces and government remained on tenterhooks due to the volatile situation.
"I hope the Centre has an idea how serious the situation is," said a senior police officer.
Angry mobs of young people armed with spears, machetes, iron rods and some with rifles, took to the streets on Tuesday evening and during the day on Wednesday. This put to an end a temporary understanding reached between the BJP-supported Nagaland government and a Joint Coordination Committee of tribal bodies spearheading the protest against providing 33 per cent reservation for women in urban local body polls.
The government on Monday had assured that the elections, which were scheduled for 1 February, will be deferred for two months. But on Tuesday, it decided to go ahead with elections in 12 towns citing a Gauhati High Court order delivered that day. Predictably, the government's about-turn angered the protestors.
The protests turned violent in Dimapur, which has a large population comprising a diverse mix of tribes as well as non-tribal people. This is despite the fact that it wasn't part of the 12 towns where polls were held.
The state capital Kohima, where there were no elections, is tense.
Besides CM Zeilang, ruling Naga People's Front president Shürhozelie Liezietsü is also under siege for going ahead with the polls. Tribal bodies claim that women's reservation would amount to diluting customary laws and suspect it could end up diluting Article 371-A of the Constitution that offers special status to Nagaland.