24,000 people in Chhattisgarh list their religion as 'Hindustani'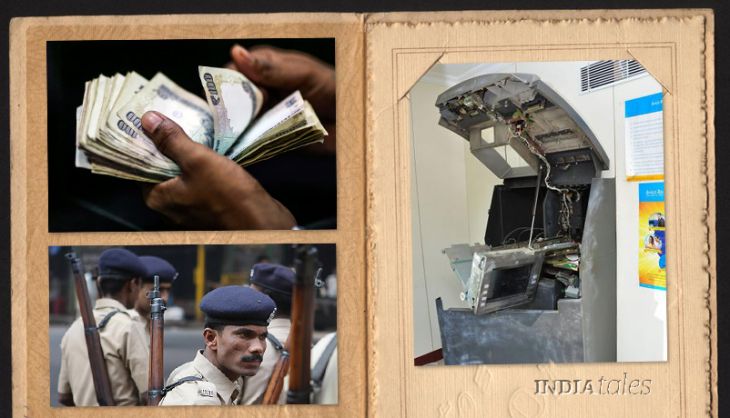 01
India is their religion
Census data has become a political tool for parties, caste-based and communal organisations. But thousands of people in Chhattisgarh have given a befitting reply to such divisive politics.
Census data reveals that around 24,000 citizens in Chhattisgarh listed their religion as "Hindustani" in the 2011 census.
These remarkable individuals preferred to be identified as Indians rather than the religion they were born into.
[twittable]11,696 women and 11,566 men in Chhattisgarh listed their religion as "Hindustani". 75% live in villages[/twittable]
Even more significant is the fact that the number of women who have done this outnumber men.
According to the data, there were 11,696 women who proclaimed their religion as 'Hindustani' as against 11,566 men.
These "Hindustanis" seem to be more concentrated in rural areas than in the cities.
The census data shows that more than 18,000 of these people reside in villages and a little over 5,000 in cities.
Such people are distributed evenly across all the major districts of Chhattisgarh like Raipur, Bilaspur, Durg, Sarguja, Kanker, Korea and Bastar.
02
Facebook COO praises 19-year old Bhopal techie
Imagine waking up to a Facebook post with heaps of praises from none other than social media itself.
This is exactly what happened to 19-year-old Bhopal resident Harsh Songra.
Facebook COO Sheryl Sanberg congratulated Harsh for developing a mobile phone application called 'My Child App'.
It helps parents detect growth disorders in their newborns in less than a minute. The application processes basic inputs like the child's height, weight and gender to identify these disorders.
Harsh was motivated by his own experience. He was diagnosed with dyspraxia at an early age. He couldn't be treated as his syndrome wasn't diagnosed in time. His teachers had also resigned to his fate after he failed in his sixth class examination.
However, Harsh's father, an engineer, introduced him to various games and programmes to help him overcome the problem.
[twittable]Harsh's app has been downloaded widely across the world. Facebook has given Rs 12 lakh to develop it further[/twittable]
This helped Harsh develop his skills as a programmer. But his mission was to ensure that no other child goes through the problems he had to face.
So, he learnt Android programming at the age of 16 and developed this application.
My Child App has been downloaded widely in all the seven continents and Facebook has given $20,000 (Rs 12 lakh) to develop it further.
"We're supporting developers like Harsh who have great ideas but can't always access the resources they need. Facebook's FB start programme provided technical support for My Child so that Harsh could focus on making the app even better," said Sandberg in her post.
Ravi Gururaj, member of NASSCOM's Executive Council, has offered his services as a mentor of the My Child app.
The app has also been recently awarded 'App of the week' by Nokia.
Harsh, who is pursuing BCA at Bhopal's School of Social Sciences, is now busy upgrading the programme. He is trying to enable the app to help parents catch developmental disorders in the fetal stage.
03
Thieves visit a temple before robbing ATM
It is said God's doors are open for everybody. A gang of thieves went to a temple in Jodhpur, not to wash their sins, but to seek their deity's blessings before robbing an ATM.
The Jodhpur police has arrested three members of a gang that looted the Bank of Baroda ATM in the Tinwari locality. The police claim the gang went to a local Ramdev temple before going on their 'mission'.
All of them were disguised as devotees and even offered prasad to the police at every check post they passed through, chanting 'Jai Babe Ri'.
However, the local police laid siege on Nagaur Road after a tip-off from a villager. When police asked them to surrender, the thieves started firing.
The police managed to arrest three of the robbers after a brief encounter. The fourth robber managed to flee.
Police sources say that the gang-members arrested have admitted looting at least 20 ATMs across Rajasthan. A damaged ATM stolen from Jodhpur as well as the equipment used in breaking ATM machines have been recovered from them.
According to Bank of Baroda officials, the Tinwari ATM had Rs 17.59 lakh.