2016 was bad for India's defence. Armed forces' morale at all-time low
Catch Team
| Updated on: 25 October 2016, 22:43 IST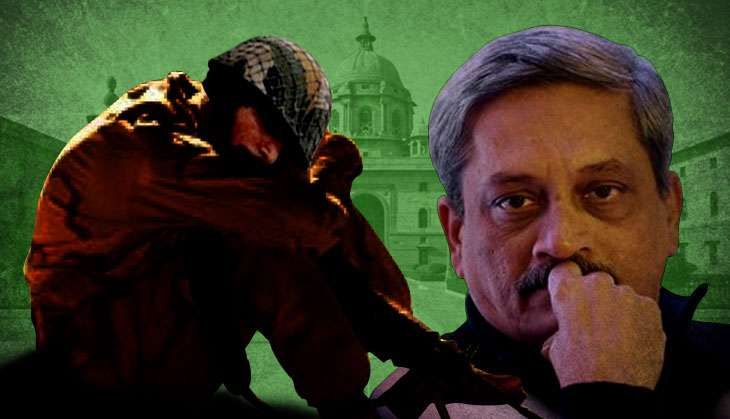 The only cheerful person in the Ministry of Defence (MoD) seems to be its minister - Manohar Parrikar. Except for momentary euphoria over surgical strikes that Parrikar hasn't stopped talking about in poll bound Uttar Pradesh, 2016 has been a depressing year for the armed forces.
A lowering of status
It started with an agitation for OROP, which has still not been resolved, then there was disappointment in neither getting Non Functional Upgrade (NFU) nor the benefits of seventh pay commission, this was followed by reports of cutbacks in disability pension, and the latest is MoD's decision to downgrade ranks of defence forces.
Also read - 'By slashing disability pension, govt has done a surgical strike on soldiers'
"How can you compare a captain level officer to a someone like a grade B employee; how can you, after all this, attack the rank and status of the defence officers - the thing they covet and honour?" an Air Force officer remarked.
The circular issued within the MoD on 18 October, changed the rank of a principal director with the Armed Forces Civil Services, which was earlier equivalent to a brigadier, to the same rank as a major general. A director-rank officer, who used to be at the level of a Colonel, has been equated with a brigadier. A joint director is now the same rank as a Colonel, instead of Lieutenant Colonel.
On 25 October, Parrikar in a press conference said that any discrepancy in the grading of military ranks in comparison to their civilian counterparts would be corrected in seven days.
A broken morale
However several defence personnel, speaking off the record, talked about the downgrading as the latest in a series of government's moves that has broken the morale of the forces.
A feeling among several officers in the forces is that they've been outdone by the bureaucracy again.
"There is a sense that the bureaucracy outsmarted us again. This is what bureaucracy repeatedly did to us in last several pay commission reports - gave huge benefits and perks to IAS and other civil services, ignoring demands of military. Here again, they've downgraded us," an officer said.
Some officers that Catch spoke to went as far as to link these moves to the lowering enthusiasm among the young in joining defence forces.
"It's not just this government, past governments have also played with the sentiments of the armed forces repeatedly. How can this keep on happening?" another officer remarked.
While no official or informal representations from the armed forces have been made to Parrikar's office, sources in the MoD said that some mid-level talks are being going on.
"The issue is definitely a hit to the morale of the army. I hope this letter isn't the final word on the matter. I don't think that any apex level presentations have been made. But some mid-level talks are going on. The Raksha Mantri has given a deadline of seven days, let's see what he says at the end of it."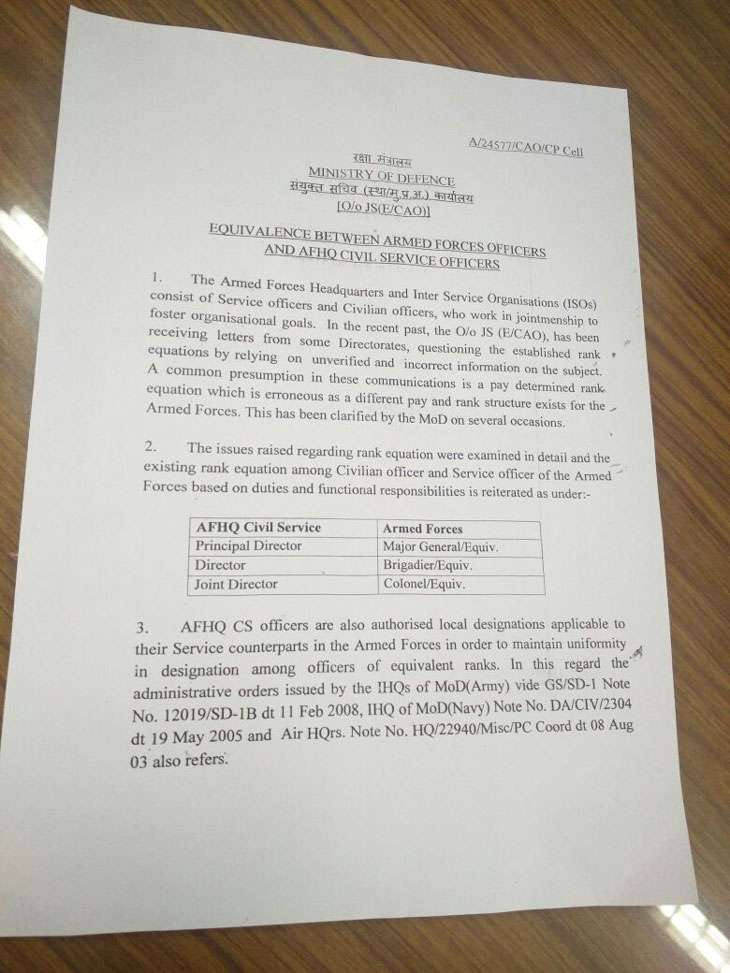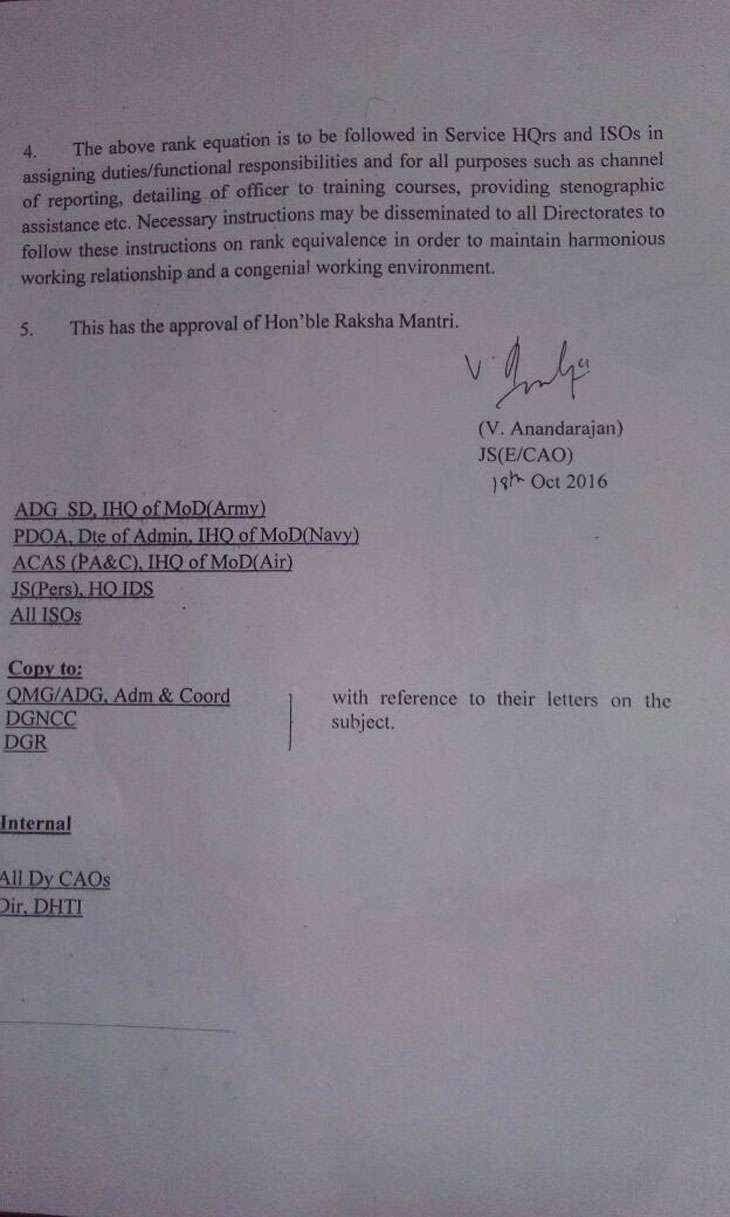 More in Catch - Whose truth is it anyway: is the defence minister lying or is the foreign secretary?
Letter to PMO claims Varun Gandhi honey-trapped into divulging defence secrets