'By slashing disability pension, govt has done a surgical strike on soldiers'
Catch Team
| Updated on: 11 February 2017, 5:47 IST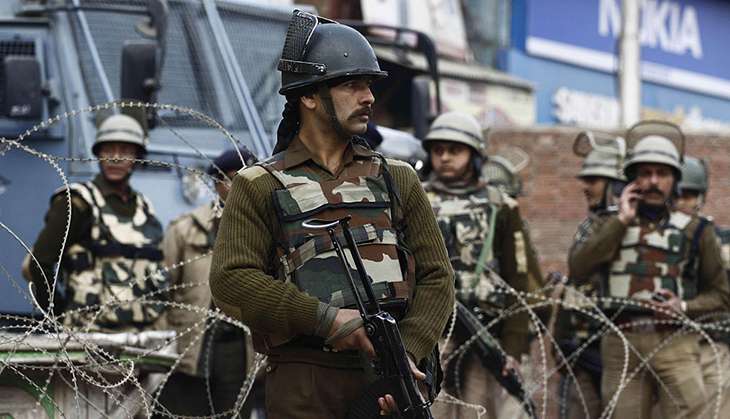 The Narendra Modi government and the media may have gone the extra mile to laud India's defence forces after the surgical strikes across the Line of Control, but that hasn't assuaged the discontent among service personnel regarding their salaries and pensions.
The latest move by Ministry of Defence - slashing the disability pension of jawans - reinforces a popular belief among soldiers: governments may claim love for them to varying degrees, but no government is prepared to pay them what they deserve.
Analysts reject the move
According to a defence analyst, soon after the news about the cuts in disability pensions was reported, an email was circulated about the hypocrisy of the State's attitude towards defence forces. It was titled 'Post surgical strikes Indian army lauded. Reality - the DGMO gets a lower pay than the DG Police of Goa'.
The analyst called it a 'surgical strike on the soldiers', in the sense that the proposal to slash the monthly pension for 100% disabled soldiers from Rs 45,000 to Rs 27,000 was being approved at about the same time when the surgical strikes were being carried out.
Defence analyst Commodore (retd) C Uday Bhaskar described the cuts in disability funds as 'draconian'.
"The military, as an institution, is already reeling from the body blow delivered by successive pay commissions, that have been slanted against the 'fauji'... It is understood that PM Modi has indicated that the entire gamut of military grievances would be reviewed - but the fact that such a notification has been issued (on 30 September) does not augur well for the management of India's national security apparatus."
Another showdown coming?
The latest move by the ministry has riled not just the army but the paramilitary forces as well. Senior retired officials of the paramilitary forces, which don't get 'disability funds', have attacked the government for its 'callous' attitude towards the men who have served the nation and suffered grievous injuries in the line of duty.
"Army jawans at least gets some disability pension. We have so many cases of our men who were seriously injured in the line of action, and are living miserably for lack of funds. While the praising soldiers is a different matter, the government has to seriously think about how it treats the men who put their lives in danger for it, for the country," said VS Pawar, former IG, CRPF.
The manner in which the issue of One Rank One Pension (OROP) was promised and forgotten about for decades, and had to be forced out of this government, is still fresh in the minds of serving and former soldiers.
This latest action could soon ensure another showdown between retired soldiers and the government.
Edited by Shreyas Sharma
More in Catch
Surgical strikes: Truth the casualty as India, Pakistan make competing claims
Surgical strikes: Pakistan media covers it with denial and satire
Surgical strikes: Pakistan now plans to take Indian scribes to 'targeted' sites