2011 Bastar violence: 8 SPOs suspended, is IG SRP Kalluri next?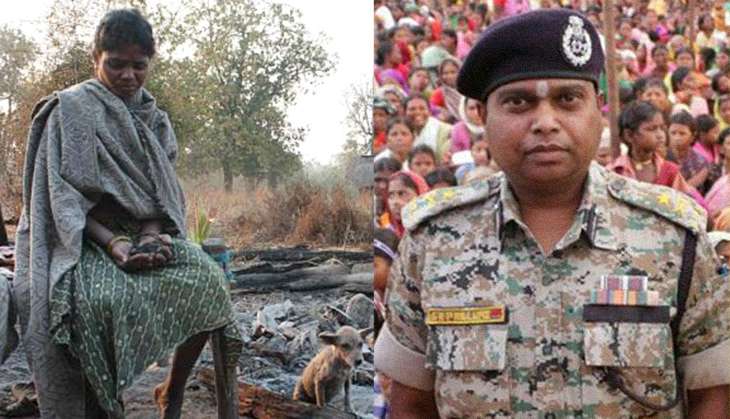 Bastar's infamous IG SRP Kalluri might be in trouble after a CBI team tasked with investigating incidents of large-scale violence by state forces in three villages in Bastar in March 2011 submitted its report on 21 October.
SRP Kalluri was the SSP of Dantewada, when 252 houses of local Adivasis were burnt, three locals killed, and three women raped during an operation, supposedly to combat Naxals. It was conducted jointly by the local police and CRPF, between 11 and 16 March 2011 in three villages in Bastar - Morpalli, Tadmetla and Timpuram.
Chhattisgarh DGP AN Upadhyay and DG (Naxal Operations) were recently summoned to Delhi. Upadhyay ordered the suspension of eight Special Police Officers (SPOs) upon his return from the national capital. The suspended SPOs allegedly involved in the violence include Vanjam Deva, Telam Kosa, Markam Bheema, Telam Nanda, Keeche Nanda, Barse Ramlal and Sodi Dashru. However, the suspension order seems to have done little to quell the controversy.
Social activist Himanshu Kumar points out that the CBI report has indicted 34 SPOs in connection with the violence. Yet, action has only been taken against eight of them. "These are mainly pawns. Their commander Kalluri should face the consequences. We will approach the Supreme Court to hold him accountable," Kumar says.
Blow to Kalluri
The CBI report has come as a big jolt to the controversial anti-Naxal operations being led by Kalluri in Bastar region. The apex court's suggestion to initiate peace talks with the insurgents on the lines of the Colombian peace deal has taken the air out of the tough stance adopted by Kalluri against the Maoist presence in the area.
The Bastar police has gone overboard in Jagdalpur and the surrounding areas ever since to prove the validity of its operations.
On 24 October, police personnel organised unprecedented demonstrations against social activists and lawyers working for Adivasi rights. Effigies of social activists Himanshu Kumar, Bela Bhatia, Nandini Sundar of Delhi University, CPI leader Manish Kunjam, lawyer Shalini Gera and journalist Malini Subramaniam and Soni Sori were burnt in Jagadalpur, Dantewada, Bijapur, Sukma, Narayan and Kanker.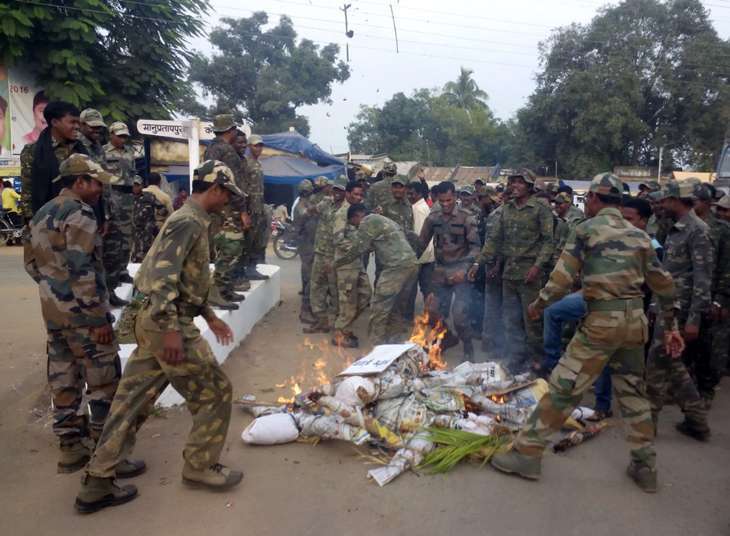 File Photo
These protests - first of their kind in the history of Chhattisgarh police - seem to have infuriated the Raman Singh government. The state home department has ordered the Bastar Police Commissioner to probe the demonstrations. Although, points of the investigation and deadline for the completion of the probe are not yet clear.
Meanwhile, local social groups and human rights activists suspect investigations are yet another rise to shield Kalluri.
Kamal Shukla, the president of the Bastar Patrakar Sangharsh Samiti, reminds how the probe into the cartoons circulated in the social media, allegedly at the behest of the police, is still pending. The cartoons depicted local journalists and human rights activists as touts of the Maoists.
Shukla believes investigations into the burning of effigies by cops is yet another eyewash before the winter session of the state Assembly.
Yet, the hanging sword of action apparently unnerved the Bastar police and its supporters. On Wednesday, a press conference called by CPI leader Manish Kunjam, was vandalised by some miscreants in Jagdalpur