12 attacks, 200 dead: NDFB(S) has been ruthless in its battle for Bodoland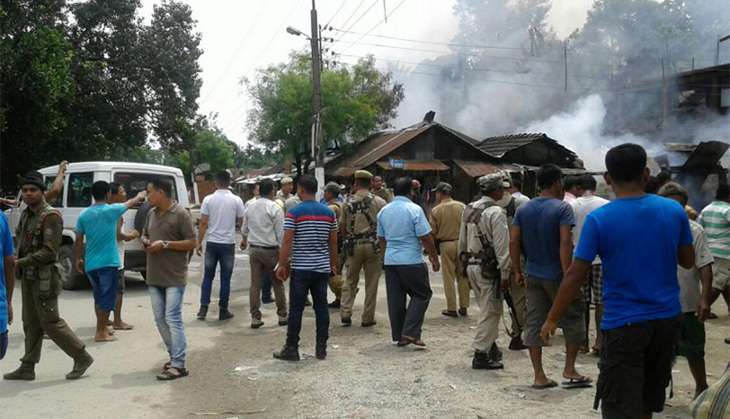 On Friday, 14 people were killed in Kokrajhar, Assam, when four armed terrorists opened fire at the Balajan Tinali Market area. So far, one terrorist has been killed and the Army has confirmed the involvement of a faction of the National Democratic Front of Bodoland (NDFB), an outfit started by IK Songbijit and currently led by B Saroigwara.
India's Northeast is home to 19 terrorist organisations that are banned under the Unlawful Activities Prevention Act. Of this, three are active in Assam - United Liberation Front of Assam, Kamtapur Liberation Organisations and the NDFB(S).
Also read - Assam: 13 civilians killed in militant attack in Kokrajhar
So, what does NDFB(S) want? What makes them different from the other two terrorist outfits active in Assam? How is the government dealing with them?
A quick look at the facts:
- According to Census 2011, there are 1.3 million Bodos living in Assam. They also account for 40% of the state's tribal population.
- On 3 October 1986, an outfit named Bodo Security Force was formed under the leadership of Ranjan Daimary aka DR Nabla. On 25 November 1994, the group was renamed as the NDFB.
- The goal: They want an independent state north of the River Bramhaputra in Assam for the Bodo people, an ethnic tribe. The constitution of NDFB (adopted March 1998) states three prime objectives - the liberation of Bodoland from Indian occupation, the establishment of a democratic socialist society, and to uphold its integrity and sovereignty.
-Additionally, they want to use the Roman script (as most members are Christians), rather than the Devanagari script.
- In 2000, the NDFB attacks killed 29 security official and 176 civilians. Since its formation and a cease-fire agreement with the union government in May 2005 they were the reason for several hundred deaths.
- At the time, and even now, the group operated from remote forest areas close to Myanmar and Bhutan and was most active in Kokrajhar, Darrang, Bongaigaon, Barpeta, Dhubri, Nalbari and Sonitpur districts of Assam. They had a cadre base of 1,500-2,500 members. According to security agencies, they have access to sophisticated weaponry such as M-16s, light machine guns, rocket propelled grenades and mortars. Allegedly, some of these weapons are sourced from Chin National Liberation Army, a guerilla group from Myanmar.
- NDFB had 12 camps on the Bhutan-Assam border. After a major offensive by the Royal Bhutan Army's Operation All Clear, NDFB signed a ceasefire with the Indian government in 2005.
- In 2008, the group split into NDFB(P) and NDFB(R) after the Assam bomb blasts where more than 80 people were killed. Under Ranjan Daimary, NDFB(R) refused to give up militancy. NDFB (P), which stands for Progressive and is led by B Sungthagra, supports talks with the government.
- Significantly, Sungthagra was arrested by Indian authorities from Gangtok in 2003 and released in 2008.
- In 2010, Daimary was arrested in Bangladesh. Eventually, the NDFB(R) agreed to engage in talks with the government.
- This led to another split in 2012, when anti-talk faction in NDFB(R) split to NDFB(S), appointing Songbijit as its leader. The Assam Police declared him to be a 'most wanted' man and offered a cash reward of Rs 10 lakh.
- It is believed that the NDFB(S) cadre base stands at 270 and that the group is managed by a 9-member national council. Since their formation, they have been responsible for 12 attacks and the deaths of 200 people.
- In 2015, Songbijit was replaced as the president of NDFB(S) after a wave of attacks that were allegedly organised by him killed more than 70 innocent tribals. Saoraigwra is presently the president of NDFB(S).
- Over the past two years, Operation All Out has resulted in the arrests of 684 NDFB(S) cadres. In all, 32 militants has been killed.
More in Catch - Assam Terror Attack: Very unfortunate so many people lost their lives, says MoS Kiren Rijiju
Assam: Army neutralises three NDFB(S) terrorists in Kokrajhar