The preservation of the history of a people is important. But the significance of this sort of preservation amplifies when the preserver is culturally an outsider looking in. Especially when the intention was to save the culture of a civilisation.
That would be the short version of Sir William Jones' (1746-1794) story. As the man who founded the Asiatic Society in Calcutta on 15 January 1784, Jones' aim was to study and begin a centre to preserve and impart Asian, and markedly non-European, culture.
On his way to India, Jones prepared a memorandum for all the things he intended to delve into. He wrote that he wanted to study "the laws of the Hindus and Mahomedans; the history of the ancient world; proofs and illustrations of scripture; traditions concerning the deluge; modern politics and geography of Hindusthan; Arithmatic and Geometry and mixed sciences of Asiaticks; Medicine, Chemistry, Surgery and Anatomy of the Indians; natural products of India; poetry, rhetoric and morality of Asia; music of the Eastern nations; the best accounts of Tibet and Kashmir; trade, manufactures, agriculture and commerce of India: Mughal constitution, Marhatta constitution etc."
Also read - KG Subramanyan's art comes alive at IIC, courtesy glass artist Vijay Kowshik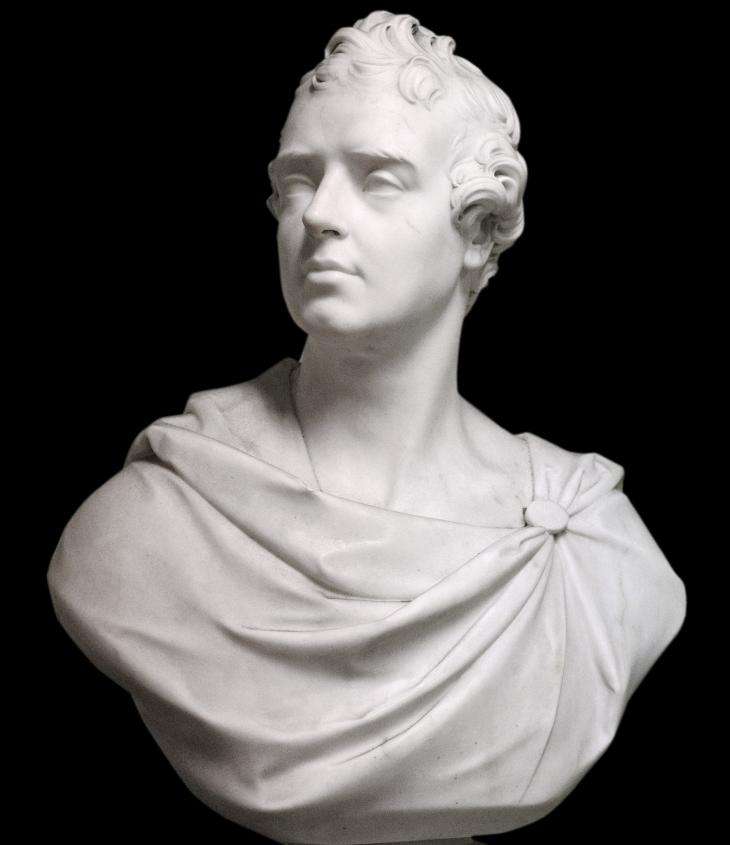 Bust of William Jones. (Courtesy: The Asiatic Society)
The Asiatic Society today
The Asiatic Society, after over 230 years, has still not lost its relevance. Not only is it the precursor to many scientific societies that we swear by today - including the likes of the Zoological Survey of India and the Archeological Survey of India - but it also actively continues its efforts in the field of preservation and restoration.
And some of this work of theirs has been presented at the India International Centre (IIC) in Delhi. As a part of IIC's annual 'Festival of the Arts', the Asiatic Society put up an exhibition "on the history and contribution of the Asiatic Society to the knowledge and study of human civilization in Asia since 1784."
Titled 'Time Past and Time Present: Treasures of Human Knowledge at the Asiatic Society, Kolkata', the exhibition showcases archival photographs, digitised manuscripts and paintings, letters, documents, books and journals.
The Asiatic Society building now. (Photo: WikiCommons)
Catch spoke to exhibition presenter Professor Subash Ranjan Chakraborty about the work that goes into preservation and why the Asiatic Society continues to do it.
DS: Thematically, what's the one binding factor in everything that the Asiatic Society has displayed here at IIC?
SC: It's all about knowledge. How knowledge is produced, disseminated and also preserved in the form of books, manuscripts, paintings... even the visual media is about gathering knowledge, producing knowledge. It's been a great tradition.
It [the preservation of texts by Asiatic Society] started in the late 18th century and it's continuing in the 21st century. That is a matter of some satisfaction. It's probably not what it should've been but even then there's a great effort to keep it going.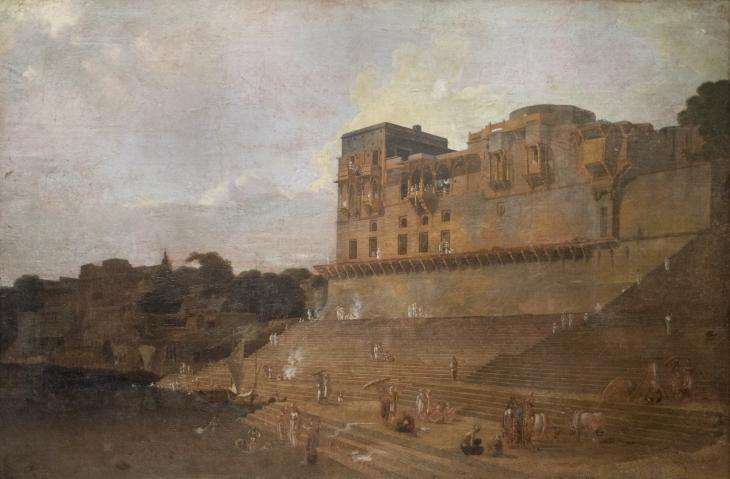 The Ghat at Benares - Painting by William Daniell (Courtesy: The Asiatic Society)
DS: How do you preserve all of this? What sort of effort goes into preservation?
SC: We have a conservation unit in-house for the manuscripts, books etc, and there's some digitisation.
We've digitised over 5,500 books, running into about 25 lakh pages. We've digitised some manuscripts. Now we are undertaking a comprehensive scheme of digitising the entire holdings. And [we'll] put them on the website [for] meta data management. So that it can be available to everyone. Free of cost.
That will take some time, but it is under way. We have even talked to some very important people like Prof Sukanto Chaudhuri and Prof Amlan Dasgupta [from Jadavpur University].
But probably we'll have to use more professional people as well.
DS: What are the difficulties faced in preservation work?
SC: Some of the books are so old, if you touch them they [fall apart], so how do you even digitise them? Turning a page can require five minutes. That's what Prof Amlan Dasgupta told me.
As readers, we are not always very particular. These manuscripts; it's a huge task preserving them, storing them, and we haven't always had a lot of resources.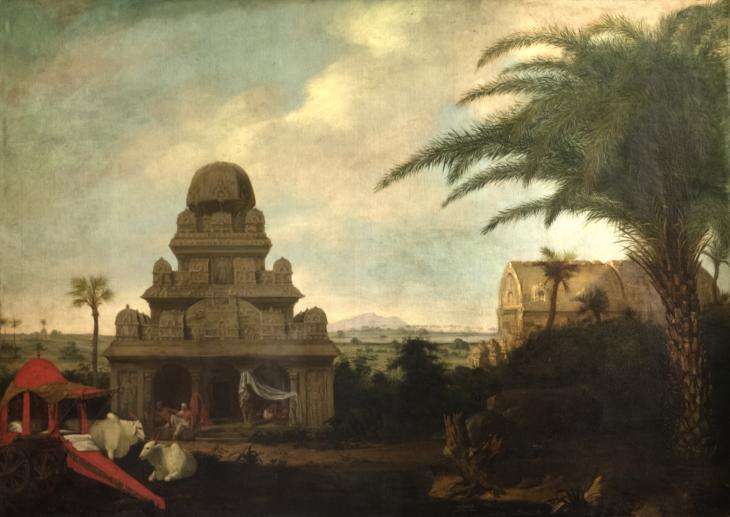 Ruins of Mahabalipuram - Painting by Robert Home (Courtesy: The Asiatic Society)
DS: You mentioned that the Asiatic Society would be one of the oldest publishing houses. With the current political environment of censorship and changing histories, how does the Society survive?
SC: Well, so far, there hasn't been any direct censoring of what has been done or is being done at the Asiatic Society. If there is - I can speak for myself, I cannot speak for the society - then we should go all out to resist and not subject ourselves to any kind of censoring. As far as opinions are concerned, we need to be factually correct, that's all.
So there would be a battleground and it should be a battleground and there should not be any censoring of either points of view.